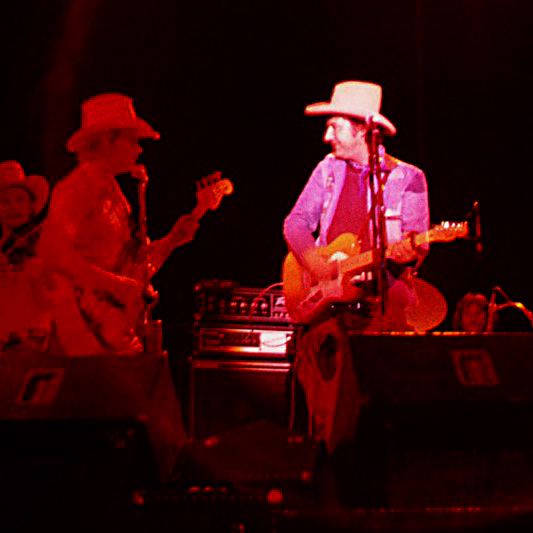 royj
Responses from royj
The sound of speakers is distortion.


Good points, josh358

The sound of speakers is distortion.


I appreciate your position, roberjerman. But speaking from long experience and from many conversations with other designers, there are no simple measurements that represent how a speaker sounds. Much of this problem is from the microphone not hea...

What is the working principle of the Loudspeaker?


The OP's title question is answered by millercarbon and mijostyn, and blindjim is not wrong either. I would add:Different speaker designs exist because their designers saw different goals, and had different budgets and timelines, educations and he...

A New? Way to Buy Loudspeakers??


Twoleftears above has it right:"listen[ing] to a digitally synthesized simulacrum of various speakers they sold."Yes. These are NOT recordings of speakers in rooms.What they have done is to take a real speaker through a measurement session ala Ste...

A New? Way to Buy Loudspeakers??


Reading between their lines, the comparison is performed inside a computer of how each speaker is supposed to sound based upon their measurements. This means you are never hearing a recording of a real speaker. In studios, software can simulate di...

How about a list of speakers that are time and phase coherent? Thiels and what else?


Shadome, thanks for your replies. Let me clarify some speaker-design information you may have been given in error. About the sound of MQA- I have spent little time with it.The idea of linear phase in speakers is tricky to understand without going ...

Green Mountain Audio Chroma HX


Thank you Steve, for your kind support and to the others as well! To be clear: Your Chroma II's were upgraded to Chroma HX-- the differences described on our website. And now your HX circuits and wires, and solder, and binding posts have received ...

A/D/S Fans: help me find a center channel


Agreed on the ADS L570, or even the older L520 and L420 (smaller). I used to retail them. You'd have to lay them on their side, which would hurt the center-sound only for someone sitting far off axis, at the side of the room.I hear many people lik...

Looking for Good Shipping Companies


R+L-- good company. Of course, use Google to look up West Texas Freight to call others. Mostly I wanted you to know to buy insurance at www.u-pic.com. Follow their instructions to the letter. With them, we have real insurance, even for the smalles...

How about a list of speakers that are time and phase coherent? Thiels and what else?


Dahlquist DQ-10s were not time coherent. The schematics of its crossover circuit.show high-order filters.

High order crossovers


My thanks, too, @ trelja.

High order crossovers


Good answers, Duke. Thanks for stepping into the batter's box! I would add there are many crossover parts, mostly capacitors, that cannot pass small signals and/or very large ones. When a crossover can be made simple, this can be easy to hear unle...

Which material sounds better for speakers construction? Wood, Ply or MDF?


It helps to hear, literally, what is going on, by listening to the cabinet's walls through a stethoscope, playing music and test tones. You find two things:Flexing of the cabinet walls allows low bass to come through. Out in your room, this adds i...

Two Type of sound and listener preference are there more?


Thank you joc3021-- good points above with which I agree!Your first one was about someone being in the mood, etc.The second was walking into the confirming-biases trap.To get out of that trap, the following has helped me:Whenever a change is made ...

Two Type of sound and listener preference are there more?


It is certainly wonderful to feel happy and satisfied from a listening session. It's understandable to expect higher levels, greater versions of those events.Now, we experience 'things' whenever we can name them.Perhaps here we seek the experience...