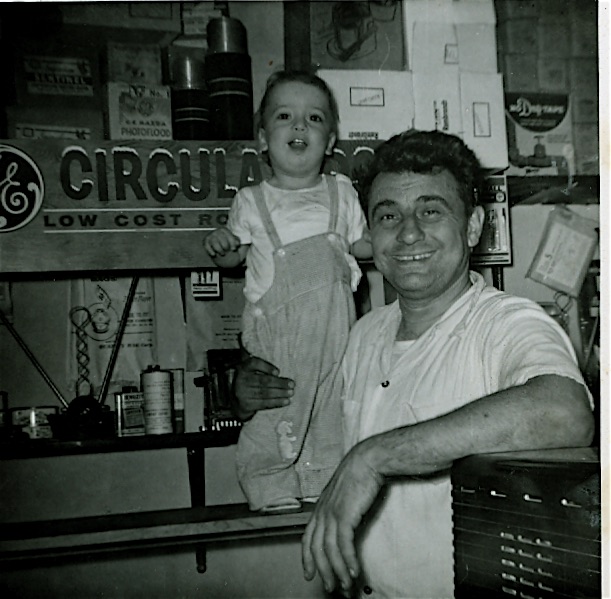 rar1
Responses from rar1
Outlaw Audio RR2160 MKII--Knobs, buttons are made of ??


There were QC issues with the first released RR 2150's.  Outlaw changed factories and things got much better.Rich 

SS Budget "Tone" Integrated Amplifiers


@mermaid_smiles -So, all I know is that you have a small room.  Don't know your budget or what you like to listen to.  I had the Rega set up in a 15 x 10 x 8 1/2 room.  It played plenty loud without coaxing the volume control much.   I have recomm...

SS Budget "Tone" Integrated Amplifiers


Not certain that a budget for a new amp @ $1000 level gets you off the merry go-round for any appreciable length of time.With that said ... amps that I own or have owned that I have liked and have worked for me.  I am a sucker for vocals and acous...

Quality home theatre receiver with quality sound?


If she is ok with spending a grand, how about the Outlaw RR2160.https://outlawaudio.com/shop/stereo-receivers/56-rr2160mkii-stereo-receiver.htmlI have had one in service since 2006.  Rich 

Why do people say low power amps should be good for bookshelf speakers?


Hi Robert -It is a combination of factors ... right?  1) Speaker sensitivity for sure.  2) The amplifier's continuous power output per channel measured across the full frequency range (WPC, 20 - 20,000 hz).  3) The size of your listening space.  4...

Has Anyone Ever Run TWO Identical Pairs of Speakers ?


@onhwy61 This what the OP has listed in Audio Asylum ... Den: Polk RT-2000p's for front, Polk CS-400 with a Dahlquist DQ-LP1 active crossover paired w/18" Hartley subwoofer custom built for Jon Dahlquist for Centre, & two pair of Polk LS f/x s...

Burned Out


So, my dad owned a TV Repair Shop from 1946 - 1980.  He got sick and after he passed, we started to break up the business.  I was left with a wall of tubes ... all types ... roughly half were TV only use tubes, the other half were Radio and Audio ...

Technics moving all turntable production to Malaysia


With Inna on this one.  I own both the new 1200GR (made in Japan) and the 1500C (made in Malaysia).  They are both well made.  Admittedly, it was the 'made in Japan' badge that made me psyched about buying the 1200, among other things.  I like the...

A tale of two turntables


You will get tired of the Pro-ject Carbon Debut before you know it.  The Ortofon Blue cartridge is the best part of that deal.  No experience with the Rega.  Personally, I would go with the Technics SL 1210GR or if I staying to a budget, the Techn...

New Zu Audio Soul Supreme Speakers


Hi -I own Zu speakers and love them.  I would prefer speaker grills, but have made my peace with that.  If these things are going to gnaw away at you and your enjoyment of the speakers, then just return the speakers.  Rich

Ribbon Tweeters and Animal Hair


Keep the covers on.  Long time cat owner (35 years).Rich 

Fun Video Promo shot at Electronic Concepts NJ


You may want to show where you are located in NJ ... had to google to see Rochelle Park.Rich 

Perfect Pop Songs


Aren't we overthinking this?  Gary Puckett and the Union Gap - 'Woman, Woman'Marshall Crenshaw - 'Whenever You're On My Mind'Richard Thompson or Marshall Crenshaw - 'Valerie'Rita & the Tiaras - Gone With The Wind is My Lovehttps://www.youtube....

Looking for new (to me) Speakers for Leben CS300XS---Devore, Harbeth, or Reference 3A?


Hi Chris -Without knowing anything about your musical tastes and how loud you listen ... you would be going from floor standers to stand mounts with the Harbeths.  Do you have any concerns that your cat (s) will look to topple the new speakers?  T...

Next Upgrade??


You have a very nice set-up.  Not sure performance wise what spending a few grand right now would give you % wise ... do you achieve 93% enjoyment level versus the 91% enjoyment level you currently have?  It is just a question. You do not mention ...