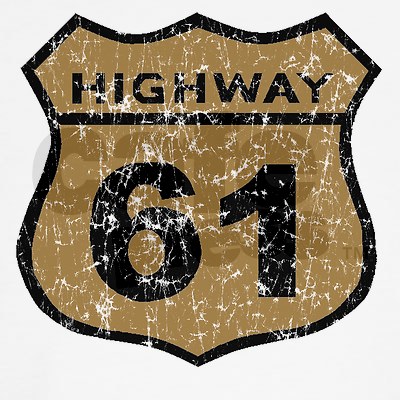 onhwy61
Responses from onhwy61
is it possible to make digital audio sound like vintage vinyl


The correct term is "brickwall limiting".  Compression and limiting are related, but distinct.

10K system


I'd go with a modern receiver, something like the AVM Inspiration ($6,000).  It has a phono stage, FM tuner, D/A converter, CD transport, streaming and a power amp.  NAD, Micromega and others make similar products.  Pair that with something from T...

Tekton Design Moab


MC, thanks for the explanation.

Tekton Design Moab


If you want to be happy in your audiophile lifeNever get a pretty speaker, they'll cause you strifeSo from my personal point of viewGet an ugly loudspeaker to boogie toMy apologies to the Coasters. Congrats on the new loudspeakers.  But hey, weren...

Speaker Cable Compatibility with Amplifier and Speaker


There was a time when you could buy an upscale loudspeaker cable that would drive some amplifiers into oscillation serious enough to cause component damage.  The cable designs were suspect and to a lesser extent so were the amplifiers involved.  I...

In the middle of a pandemic, Stereophile reviews ~ $30K equipment


erik_squires, in the middle of a world wide economic downturn, why is $3-6k for a single hi-fi component considered somehow reasonable?

best preamp ever - cost is no object


Hey, what ever happened to Tenor amps?  They were all the rage at one point.

Are integrated amps technically better than separates?


Once you get past a certain level it becomes all about power supplies.  It's easier to fit over the top power supplies in separate components.

is it possible to make digital audio sound like vintage vinyl


Did anybody listen to the OP's files?

CAN WE AUDIOPHILES DO OUR PART?


Some people actually think they have a constitutional right to infect others.  Thank goodness for thinking and caring people like Snarbut.If you are going to compare mortality rates, compare them to similar countries.  Sweden is at 12.4% and every...

Simple question, or is it...


Three quarks for Muster Mark!I don't recall who said it, but to paraphrase, the most amazing fact about the universe is that we can comprehend it and our place therein.  The universe we observe has rules that can be described by human invented mat...

Do we ask too much of our audio systems?


Tablejockey, don't leave out Earl (the 4th King of the Blues Guitar).

What do you think causes the crackle and clicks we hear?


It's usually segregated as clicks vs. crackle with crackle being much smaller and more numerous clicks.  They result from poor quality pressings and/or poor handling.  I believe Atmasphere draws a link between how audible and annoying they are wit...

... sound batting and/or weighting speakers ...


Are the screws attaching the driver to the cabinet tight?You say you love the sound of the KEF, so why try to change the sound?  Stuffing any type of dampening material inside the loudspeaker will radically change the loudspeaker's sound.  You'll ...

Audio reviews: too many analogies, never simple, but most of all, never clear.


I thought Millercarbon's 5/2 post was a parody of the bad reviews the OP was describing.  As such I thought it was quite good.  But apparently he is serious about the NY Times and the decline of western civilization.  Here's the Wikipedia page for...