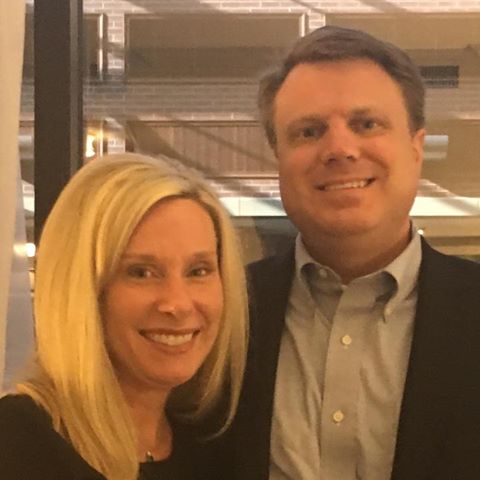 nrenter
Responses from nrenter
The imperfect amp: Pass or Ayre?


Ralph / Al, Your posts are reasons why I still visit these these forums. Thank you. 

R.I.P: Rest In Peace Roy Johnson, Green Mountain Audio's Genius


Roy will be missed. He was working on a ribbon tweeter upgrade for the Eos RX along with his next floor standing model. I loved his updates. I think his approach to cabinet design is unparalleled. It makes me sad to know he's not out there thinkin...

Speaker Recommendations - from Vandersteen 5As


Are you sure you got the "great deal" you thought you did? Are you sure all the drivers (and the crossovers) are working as expected? 

Integrated with passive preamp section. Good or bad idea, or both ?


The Ayre AX-7e integrated is a solid-state power amp mated with passive gain control and source selection. Love mine.

DYI upgrading B&W N805 to Diamond 805?


You may also want to consider having someone upgrade the crossover parts for you (someone with experience, measurement equipment, and reputation). Call Danny Richie @ gr-research.com. Yes, you could DIY it, and yes, you'd have to pay for shipping....

Forever turntable under $2000


Technics SL-1200 mk7 ($1000)SoundSmith Carmen mk II ($1000)Conform with Peter Ledermann that you should order the high-compliance option.Just my opinion...be aware, you'll get 11 options for every 10 people that reply.

Replacing Maxon motor in a Teres Verus


Well...to bring this to closure...my motor is going bad. Chris flushed out the bearings with fluorocarbon and gave it a good re-lube. He was able to reduce the noise quite a bit, but the motor was still too noisy. So, the motor is getting replaced...

Need a new CD player


Ayre CX-7e mp. You can probably find one for half your budget. They are still supported by Ayre. After 12 years of high usage they just replaced the transport in mine for about $350. In my book, it's an easy choice. 

Replacing Maxon motor in a Teres Verus


Chris says the bearings may just need cleaning and lube, but will let me know if the motor actually needs to be replaced. I'm going to ship it back to him for a once-over. I'll report back if he finds anything more serious / interesting. 

Replacing Maxon motor in a Teres Verus


It's started to make a clicking / grinding noise. I pulled the motor out of the housing, and confirmed it is the motor. Just want to confirm there's nothing special / custom about the motor. BTW, I've marveled at your table for years. I have a sol...

Replacing Maxon motor in a Teres Verus


I reached out to Chris, but thought I'd take it out to the hive mind. Part number looks the same, but "simple" part swaps like this never end up as simple as it seems. 

Himalayan SALT Lamp


LOL...Just making sure you knew the definition. 

Himalayan SALT Lamp


What's a "placebo effect"?

Phono Protractor. Recommendations?


If you want the best, and have multiple arms, get the SMARTractor. If you want the best, and have one arm, get the Mint. If you want to throw away $20, get the Turntable Basics protractor. 

Dragon, RX-505 or DR-2 ?


Buy a non-functional Dragon that's in good physical condition (that hasn't been adulterated by a tech; ideally a higher SN), and send it in to get a full restoration. There's no point in paying extra for a deck in "perfect working condition" becau...