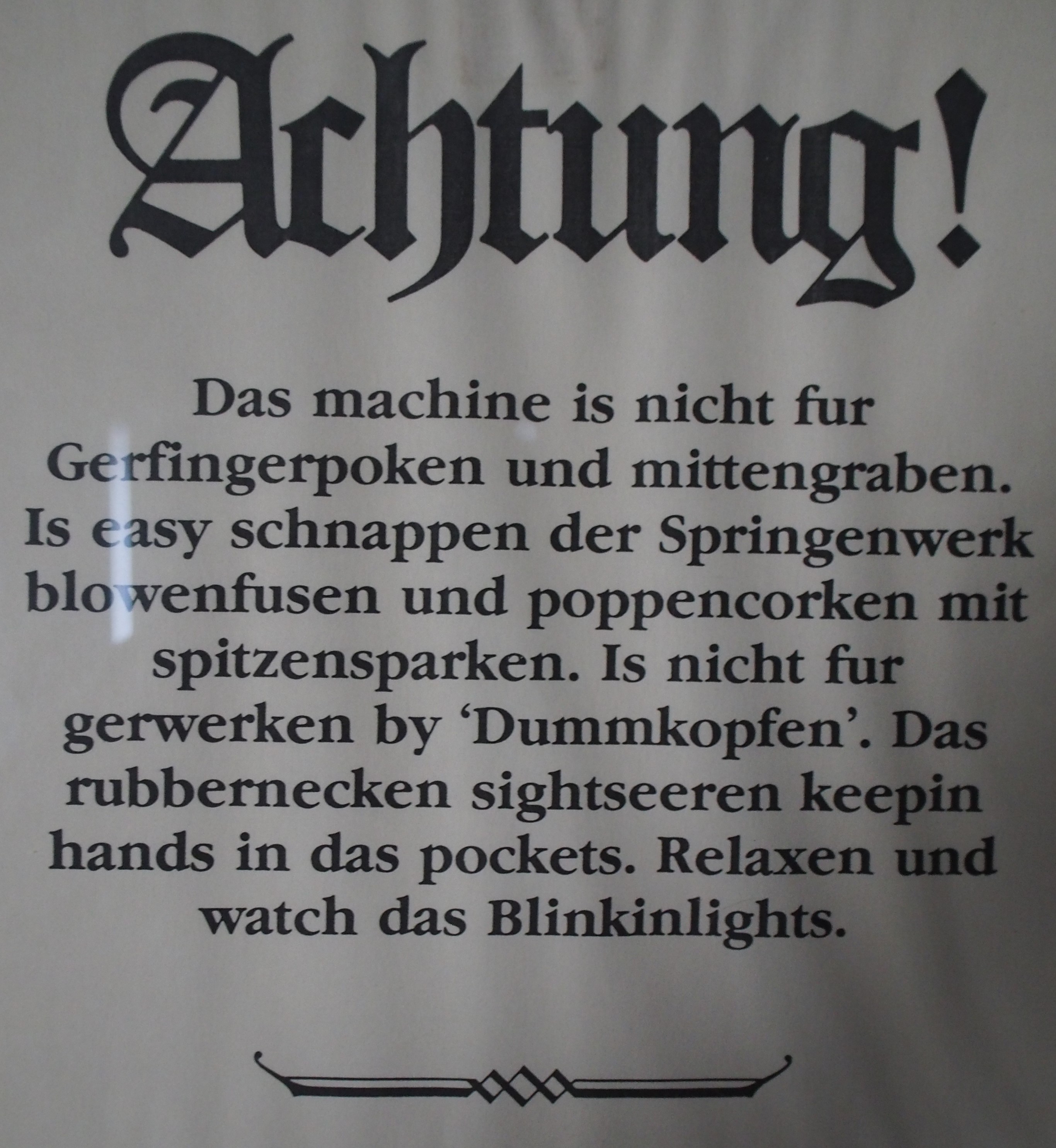 mijostyn
Responses from mijostyn
Direct Drive vs. Idler Drive vs. Belt drive


Mike, I do not think it takes such heroic construction to make a synchronous or three phase motor drive to function at the state of the art. Those of us that do not have the kind of resources you have have a host of choices that also include adequ...

Another Bass discussion...


@bdp24, all that is true. Very few speakers make it to even 40 Hz gracefully. Most are already down 3-6 db by then and rolling off fast.There are electronic instruments that play very low and as you mention the mighty pipe organs, what fun! To get...

My thoughts on TT isolation methods.


That is the way it goes with most of us MC. We have to prioritize. Sounds like a good combination @ bkeske. The Sota is a joy to use. There is no turntable regardless of price that is as nice to use. You can rest your hand on it while Q ing withou...

Will this sensitivity for a MC input on an amp be enough for my cartridge?


Macs are sturdy and reliable. Bruce you will be fine. Enjoy your new unit.

Cartridge suggestions for SME Turntable


Thank you cleeds for the interpretation. I mean that sincerely as Raul had me a bit lost. I have used a Schroder CB and have the chance to play with it a little.Fabulous arm. My assessment of the SAT arm is based on the observation of it's design....

Granite Bases for Vandersteen speakers


@tomstruck, is your turntable on slides? Noromance may be right. This is not a great situation for an unsuspended turntable. I love the fact that you are using a dust cover. Do you have to tip toe around while a record is playing? Any feedback? If...

Negotiate good price


No comment.

When turning off car


@stereo5, not true I'm afraid. All MC told us was something we know already. The system makes a pop when the car is turned off. He did not tell us why. Karzuu, it sounds to me like one of your units is incorrectly wired perhaps a grounding problem...

My thoughts on TT isolation methods.


@twoleftears, I would not want to copy SME's design:)

My thoughts on TT isolation methods.


Excellent! @bkeske, which one did you get? Tonearm?

Adding a sub woofer?


@ieales, absolutely. I think top model JL Audio subs may be the best available and their price reflects that. To my knowledge nobody makes a stand alone digital bass management system. The most sophisticated versions come with full room control un...

Another Bass discussion...


Paul, I could not agree more but, there are classy ways to do it and quite sloppy ways to do it. You can have very accurate bass and adjust it so that the visceral component is there without interfering with the mid bass.People like nonoise who ha...

My thoughts on TT isolation methods.


In thinking about it, for $5000 I would build a hanging platform. $5K buys a lot of springs. Think MC. When your not playing music you can use it as a trampoline:)

My thoughts on TT isolation methods.


Sorry, the MinusK is better than all of them. The reason is that it's horizontal resonance is just as low as it's vertical resonance. In other words you can hit your rack on the SIDE with a hammer and it will not bother the turntable. Yes, it is a...

My thoughts on TT isolation methods.


You can either buy a MinusK platform (what Michael Fremer uses) or if you are clever make a hanging shelf for your table by hanging a shelf from all four corners with springs chosen to produce a resonance frequency of less than 3 Hz fully loaded. ...