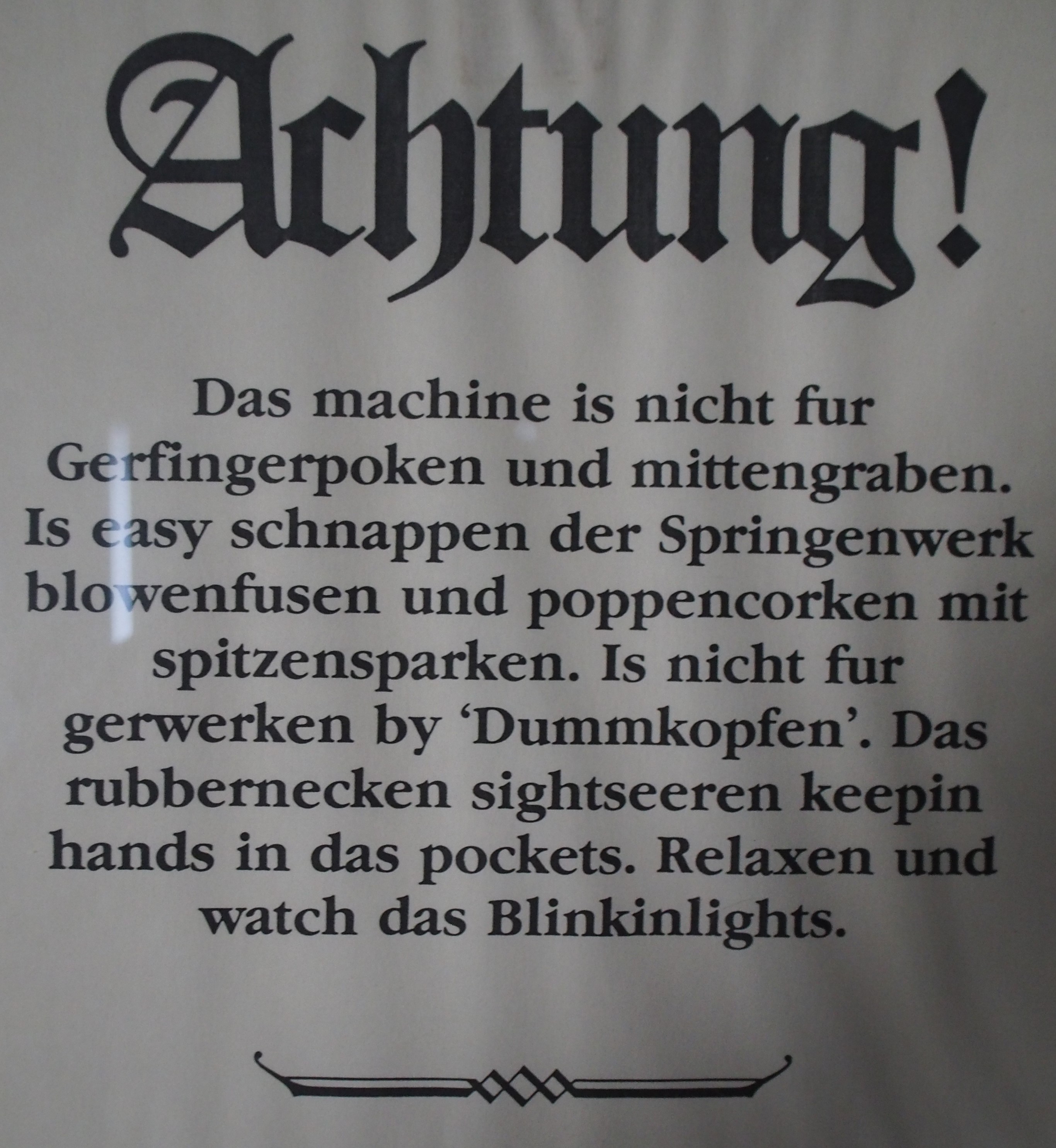 mijostyn
Responses from mijostyn
Detachable Head shell or Not?


I'm not done yet, but I know where I'm going and should be there by this time next year. I only have to spend another 64K by my calculation minus any discounts I manage to get. First I'm going to get another motorcycle. My testosterone levels need...

LP Vinyl: Quality, Pressing, Label, Weight, Where to Buy ???


jm, it is a crap shoot. I do not buy used LPs. Records are just to easy to damage. Record weight is a very poor indication of quality. Many records listed as "180 gm Audiophile Quality," suck. My suggestion is to buy your records from reputable de...

What do you guys think of adding a subwoofer to this system?


Bob, unless you go to the extreme of buying a digital preamp with bass management and room control bypassing the low pass filter in the subwoofers, and get two very high quality subs you are always likely to be disappointed if you are critical wit...

Detachable Head shell or Not?


@frogman, ))))) I even totally rewired a Conrad Johnson preamp putting it in a new chassis with all silver wire. There was only a volume control. I only played records at the time. Sure it sounded better, but I have no way of separating psychology...

Dust cover for my dust cover?


I think you are being anal retentive! The dust cover is to prevent dust from getting to delicate bearings and records. Dust will not hurt the dust cover at all. A microfiber cloth and Windex will take care of it. You might have to wipe it off once...

Detachable Head shell or Not?


I think it depends on how effective one is at setting up a cartridge. Comparing cartridges is best done with two arms so you can AB the cartridges playing the same record. As Lew suggests theoretically the best arm with have no unnecessary connect...

A new way of adjusting anti skate!


@lewm , I would say I am jealous but I just bought a new set of ski boots and skis. In this cold weather the ski areas can make snow like crazy. One good storm and we are all set. I have to justify the expense:)  Do you have another system in you...

A new way of adjusting anti skate!


I am bewildered. Several points made defy logic. Antiskating has nothing to do with offset angle? I suppose you could say that the skating force is due to proper tonearm geometry of which offset angle is one factor. A straight arm with no overha...

Sound


@mikem , I think once we become a certain age and our hardware no longer works well other issues assume more importance;)   Imagine what would happen if we all only bought equipment that truly made our systems sound better. 3/4ths of the manufact...

Sound


Unfortunately not. The mission is ego gratification.

Is this amount of record/tonearm bobbing "normal"


This is an age old problem with Td 124s. The table was designed for commercial use which meant immediate cuing of records which it does with a clutch that lifts the very light outer platter off the heavy inner platter which keeps rotating while th...

Transmission line speakers!


Transmission line woofer enclosures are a way of effectively doubling the size of the woofer by turning it's back wave around and getting it to come out in phase with the front wave at the "right" frequencies. It is a very difficult design to get ...

A new way of adjusting anti skate!


@lewm ,  whether you like it or not lewm the skating force increases with groove modulation which is synonymous with groove velocity. I have explained it as best I can to get it through your stubborn countenance. Maybe AJ Conti can do a better job...

Replicant 100 stylus


It must be my dyslexia but I am having trouble following pindac and nandric.  @pindac, styluses are typically made of diamond which is the hardest jewel. @nandric, there are large models of all the styluses you can look at. It all has to do with...

A new way of adjusting anti skate!


@dover , The skating force you see on a blank disc is due to raw friction, as Lew understands it and the offset angle. The pull on the stylus is the result of friction plus the energy required to change directions which increases with groove veloc...