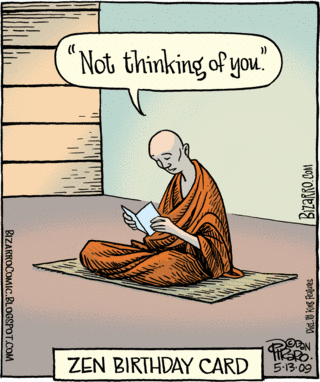 lloydc
Responses from lloydc
Heavy Metal Anyone?


a hilarious premise. if only SRV, Eric Clapton, Charlie Byrd, or John Williams had been good enough for heavy metal...too bad J.J. Cale only played a few notes per solo.  Imagine how great they could have been multiplied by 20.many musicians, from...

Genesis digital lens


Assuming you are using the Wadia as a transport into a DAC, I doubt that any transport is so good that the Lens can not improve its output.  As pointed out above, it is only useful on 16/44.1.I still use my Digital Lens.  It is particularly helpfu...

What's Worth More on the Open Market - Your Records or Your Audio Gear


imho, with some obvious exceptions (original blue note, parlophone beatles, etc.), the value of record collections is very small.  Also, the time and effort required to sell them is enormous: inspecting, grading, listing, packing, shipping, corres...

BEST SPEAKERS AT A REASONABLE PRICE


As you can see, asking that question here is like asking a herd of cats which way to go. 

What is a lowball offer? How low is low?


More than 50% of retail for a used item, usually with no warranty, no realistic return option, from an unknown seller, seems absurd to me. Offer whatever you want, the seller may need cash right away.  The Golden Rule: whoever has the gold makes t...

Robb Report


tapirtapir, well said.

I'm putting to rest worrying about sibilance


Some phono preamps are more susceptible to sibilance, and surface noise, than others.  Same with cartridges, as OP noted with his Hana, and certainly some pressings are better than others. I suspect some amps of contributing to the problem, too.  ...

What is the fascination?


@dweller, Cleeds wasn't being rude, he just gave the unvarnished truth about those Garrards. They were great - but only in theory.      All too often people here won't name names or tell it straight.  Blunt honesty like Cleeds' should be encourage...

Cassette Deck Repair


Imho, it's not worth the cost of repair unless it's a great 3-head deck, e.g. Nakamichi, Tandberg or Revox.  I just hope my Dragon (rebuilt by Hermann, he's the best!) outlasts me.

Inexpensive Tube Amps


Since when is 3.5 W @ 8 ohms, even tube watts, adequate for anything other than quiet background music or super-efficient horn speakers?

What's happened to the used high end market recently?? Sales are tough....:0(


"my son is 19 and listens to everything on his Iphone with earbuds."+1, exactly the same for my son, who is 18.  So I bought him a pair of great Etymotic Research earbuds ($400) and a dac for his computer (an Oppo) and he's good.  He has no intere...

Please Read and express your feelings and opinions....


We don't want to be like the snowflakes of the post-millennial generation, who prefer to ban speakers from campus who might hurt their feelings with different ideas.  I sometimes worry about thd future of our most important right, the first amendm...

EL34 tubes- alternates to matched octet for Primaluna HP dialogue premium


I experienced reliability issues with Psvanne  Ax7's.  Wish it were not so, they sounded nice.

Publication bias and confounders in product reviews - TAS, Stereophile, Audiogon, etcetera


It is often difficult to decipher a Stereophile review. As someone above noted, theymay damn a product with faint  praise.  Many of their reviews seem inconclusive or unenthusiastic - which usually means "there are better products out there".  Wh...

EL34 tubes- alternates to matched octet for Primaluna HP dialogue premium


Blues41, Small signal tubes are plentiful and to some degree afordable.  I was referring to power tubes. 8 old matched Mullard el34's?  You can't be serious.