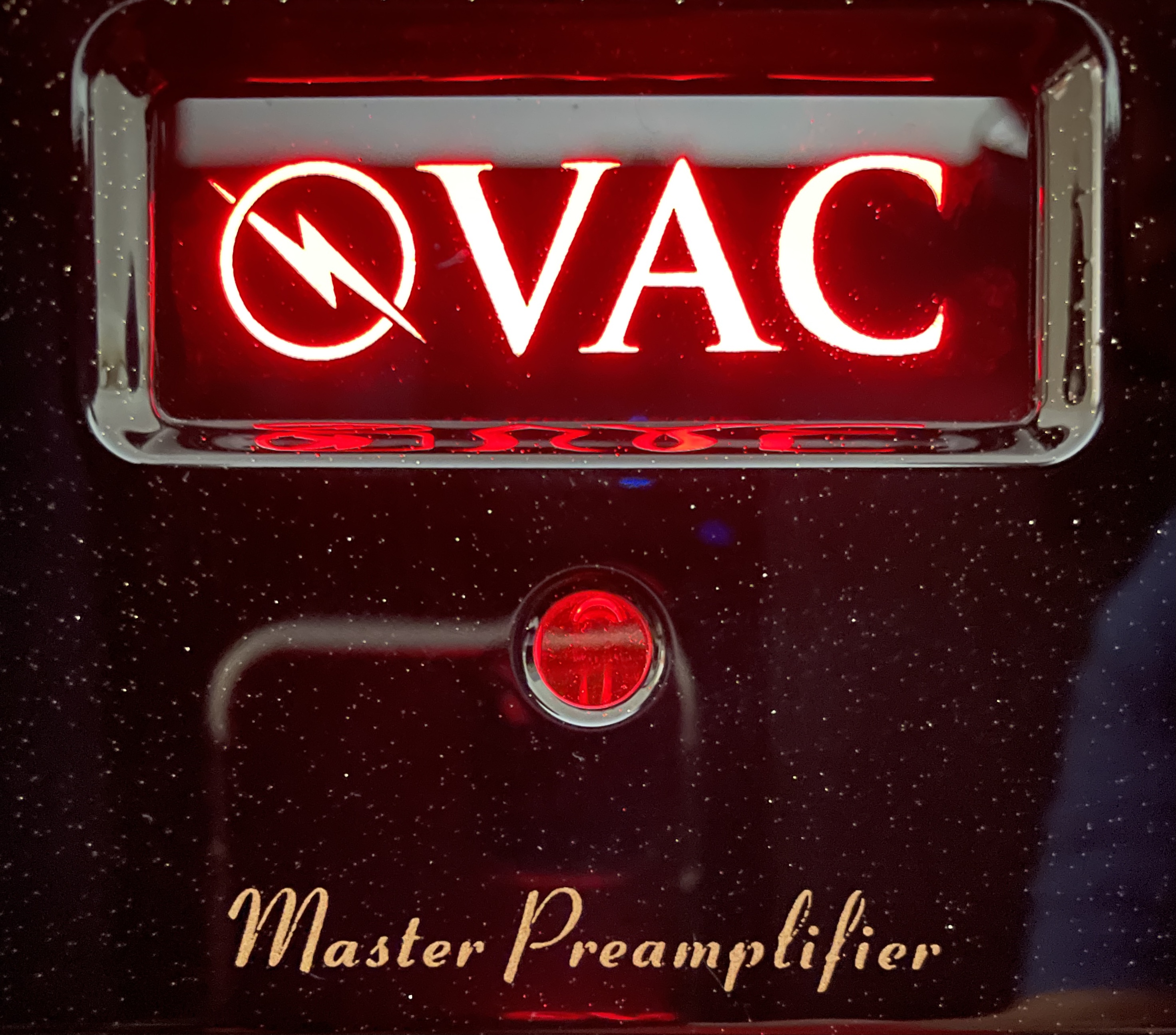 kmmd
Responses from kmmd
VAC and Kevin Hayes are totally unresponsive. What's up with that?


Several months ago, I reached out to VAC and found them to be very responsive. I spoke to Kevin regarding his phono upgrade for my newly acquired Master preamp, and I was still holding onto my Signature MkIIa SE preamp. He was very accommodating a...

Best Tube PreAmp - McIntosh vs. Audio Research vs. VAC vs. Atma-Sphere


VAC preamps keep the 6922 tubes on when using Cinema Bypass.  It also outputs a balanced signal.  I'm using my Master line stage with a Theta Casablanca IVa pre/pro which works well.  

Do HT enthusiasts pair processors with tube preamps?


Yes. Theta through VAC. How many threads do you need to start in multiple forums regarding this? Supposedly you have a NAD through a Schiit and running your multichannel Mac amp in 2 channel only.  What are your center and surrounds btw?IMO, Chang...

Holo Audio May DAC


Congrats on your May KTE @martin-andersen. You will love it.I've tried Shunyata Alpha NR v1 and Sigma NR v1 cables plugged into my Shunyata Everest 8000 conditioner for the May KTE. I found both to cause a darker and veiled sound in my system. I s...

Personal Preamp Evolution


NAD 3400 integratedB&K AVR 307ModWright SWL 9.0ModWright LS 36.5 (now in bedroom system)VAC Signature Mk IIa SE (to be traded in for turntable / cartridge combo)VAC Master line stagePass Labs XP-17 phono planned in the next 2 months.

Conrad johnson preamp GATvs et7-s2


Let me put on my jumia hat…CJ no have XLR, so no get along with Lumin X1. 27k…disappointing. Demand more. Good remote no need to walk to change input, mommy will be happy.

Should i replace my MC255 macintosh 5 channel amp?


Anytime! :)Please tell me more about an X1 and Roon Nucleus together.

Should i replace my MC255 macintosh 5 channel amp?


"Maybe its ok, but hard to find much enthusiasm for this amp and other mac amps."Well Richard /Jumia / OP, your 2nd sentence says it all. As with all of your other threads, you're fishing and trying to create unnecessary tension. Why don't you pos...

Should i replace my MC255 macintosh 5 channel amp?


YES

Pass XA100.8 or X260.8


You might want to give Mark @ RenoHifi a call.  Great guy, supports his customers, and I'm a happy one.  Both amps are different in the way they sound, and you may prefer one over the other.  However, to be brief, he doesn't stock the XA100.8.  

Anybody use tubes in their ht system?


Nice find @oldhvymec, but jumia/op won't find it useful due to no remote or options to change input sources with the remote. He's already bashed VAC on this. There are good reasons that Kevin doesn't implement it btw. OP has torn down VTL on custo...

AUDIO RESEARCH VS VTL


'Vac preamps offer remote thats not fully functional. Disappointing.VTL cust service is not so good. Dont work well with distributors i hear. Not many carry vtl. Higher end preamp, series III woefully overpriced at $30k."I thought this was a threa...

So damn hard deciding which tube preamp to buy!


Well jumia, life is full of choices and you must take a chance and take that leap of faith.

VAC preamps - too expensive?


@jumia, VAC is definitely not for you. The remote doesn't have an on/off button, doesn't have a mute on/off button, doesn't have an input change button or an HT bypass button. That's up to 4 times you have to get up to change things for HT. Good t...

Is using an Apple Computer a weak link...?


@jomonhifi,Please stop using your MacPro. I had a Mac Mini and even waited 2 years for my Paul Hynes linear power supply to be built. I converted my Mac to DC only, and it still was far inferior to a dedicated streamer. I now have an Auralic Aries...