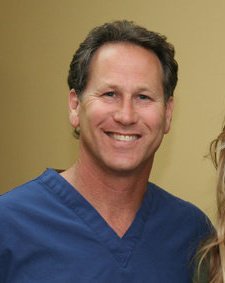 kenbo
Responses from kenbo
Help w/cables for ss amp, etc...?


To be honest I wasn't going for anything other than transparency went I got my IC's for the monos. I was just so impressed with the feedback I read and really impressed with the pricing that I felt "What the hell" and just bought them without any ...

Help w/cables for ss amp, etc...?


I meant DV-60 for the Esoteric. sorry.

Help w/cables for ss amp, etc...?


HI, I just sold off some Cardas Golden Ref that I replaced with Nordost SPM that are now Audio Horizon.My motivation was going to Monos that required long runs that I just didn't want to pay for.My gear: Theta Casablanca III with extreme DAC,Esote...

Help w/cables for ss amp, etc...?


I went with quite a few Audio Horizon IC cables. I love them. I went with all top of the line and had some custom split cables made as well. I had some difficulty getting exactly what I ordered but they were terrific in getting the right stuff out...

help identify IC's


makes sense. i just don't recall when I got these so i have no clues. thanks,much appreciated. ken

help identify IC's


guys,guys please don't get into a riff over this. i did see the faint writing on the cable after I posted my question. They are gold reference. The shrink is indeed grey with neutrik.One pair had the writing but the other does not. Can I assume th...

adaptors for BNC termination to RCA


thanks for the great suggestion but thus far the handshake is not taking. just love this expensive gear! ken

adaptors for BNC termination to RCA


This is very interesting and I'll give it a try. Today(while nursing the Flu and therefore having zero patience)I brought back the HDMI cable to check it. Of course it is fine. The owner gave me another DV 60 to bring home(which worked fine in the...

adaptors for BNC termination to RCA


thanks guys!! ken

hdmi cable: are there different levels of quality?


thank you all for your help!! ken

B&W N802, Theta CB3, DN2


i recently updated my CB II to a III with an extreme DAC. I was planning on upgrading my speakers but find it no longer necessary. I use aerial acoustic 10T and CC5 and SW12. The sound is supurb. I had been planning on getting the 20T but frankly ...

Upgrade Von Schweikert VR-4 to Dunlavy SC-IV?


I'd just like to add that I have been an Aerial Acoustic fan for yrs. I have 10T's and I don't know a better bargain on Agon than a used pair of these. Try to get the latest version possible as there have been upgrades. I am just waiting for the o...

What? Cant hear the voices


I just had my processor upgraded with a much improved DAC. Granted, I spent alot of money but the point I want to make is that the center channel voices are so unbelievably clear. I'm sure you can achieve this too. At 50 my ears are ok but my eyes...

Your 5 Fav Rock Concerts


i share lots of these. Poco,Who,Dead, CSN&Y the night Nixon resigned, Floyd for Dark Side of the Moon tour etc. I recommend you all checking out Vault radio.com to listen to cuts of many of these. ken

Best remote controlled sub for music, will use 2


aerial acoustic SW-12. terrific sub and comes with remote.