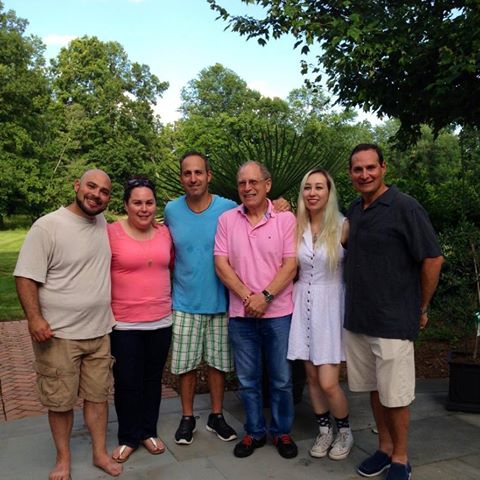 jwin
Responses from jwin
Dunlavy 4 or 8 ohms for Audio Research VT-100 amp?


Pmotz is correct, use the 4 ohm taps.Jeff

Pass XA-160 and Avalon Eidolon


Sirspeedy, I do have the original manual and in fact, I purchased the Ascents from Johnson. I also have an REL Stadium 3 in the corner of the room and for about half of what I listen to, it provides the extra base that improves the quality of my l...

McIntosh C1000 tube pre vs. ARC Ref 3?


Hantrax your logic is nonsense. To post a strong opinion about something you never heard is absurd. I have owned many ARC and Mac products through the years and although there tends to be a house sound, The Ref3 has been touted to be a break throu...

Cost effective mods for a Sony SCD-777ES


I have an SCD-1 with the Sperclock and transport upgrades. The addition of a Sonic Frontiers Processor 3 provided a substantial improvement in Bluebook performance. I might add that any mods performed will probably not prove to be a good investmen...

Pass Labs vs. Cary


My speakers are Avalalon Ascents, which are not easy to drive because of their sealed enclosure design. I have an REL Stadium 3 in the corner of the room and it integrates very well with the Avalons. I don't use it for music with minimal base.Jeff

Pass Labs vs. Cary


Audiophile 1, I have a Ref 2 driving a Pass 350.5. I put Amperex A frames in the preamp and it made a huge difference. Even tube enthusiasts in my audio club were impressed with the improvement in musicality. For the first time in many years, I am...

Sony SCD-XA9000es vs. SCD-1 sacd playback?


I have been using a modified SCD-1 for about four years. It did need one repaiy that cost $150, but otherwise it has been great. I di have a Sonic Frontiers Processor 3 on the bluebook output of the SCD-1 and it is a wonderful performer in both me...

Amps for Avalon Osiris CAT JL3, Boulder 2060, Dart


I too grew up in New York and spent many years living in Northern new Jersey. I have lived in Ca. since 1980. I also have Ascent Mk 2 speakers and they are driven by a Pass 350.5 and there is an REL Stadium II in the right hand corner. I do employ...

Anyone compare the Bat 51se with ARC Ref 3?


Chuck, if you could get your hands on a Pass Labs 350.5, you might be very impressed. I have a Ref2 driving the 350.5 into Avalon Ascents. I and another member of our audio club had ARC preamps driving ML 33 power amps and after switching to the 3...

pass labs x0.2 "pro's and cons's"


Keith, I have as similar situation. I have an X.0 and a Ref2 Mk 1 driving Avalon Ascents and I swithch back and forth. I like the 6922 driven ARC better than the 6H30 preamp because it sounds more tube like. I have cxhanged my mind several times a...

Bat 150 SE replacing 6C33-B power tubes problems


When 6C33B's blew in my VK-60s, the fuses never saved some conponents from getting fried. This happened on 3 different occaisions.Good luck!Jeff

bat vk-51se vs. audio research ref2mkii


You are correct. The differences betqween the X-! and the X-02 are subtle. The difference between the X-350 and X-350.5 are substantial. I would try to find a way to get to audition one. I used to have Bat VK-60 monos along with the X-350 and I tr...

bat vk-51se vs. audio research ref2mkii


I have an X350.5 which replaced an X-350. I have a Ref2 MK1 and a Pass X.02 which I switch between. Both are fine preamps and both have their strong suits. The Ref2 is NOT noisy at all. it is dead quiet. The Pass is wonderful in providing every nu...

LS3/5a's - what amps are you using?


I have 15 ohm LS3/5a's that I purchased in 1979. They have been re-wired and have new hardware. I am driving them with an ARC SP-6b into a Fuchs modified Dynaco ST-70. A very musical setup.Jeff

Review: Pass Labs X350.5 Amplifier


I now have 650 hours on my 350.5 and it has continued to improve its musicality. Base extension and the tubelike warmth have now matured and the amplifier I was so impressed with has gotten even better. The 650 hours hours I refer to is actual mus...