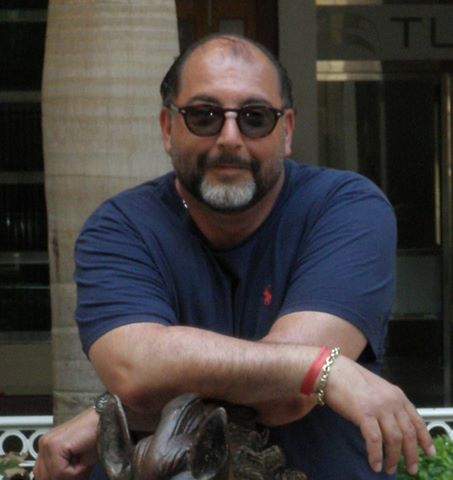 gents
Responses from gents
Pure Class A amps above 100 Watts?


I agree with 8th Note. If you can't build a sublime, balls to the wall system around a Krell KSA300 amp, there's something you're doing wrong. Save some money, fine tune with your preamp and build with your ears.

Calling all Vandersteen Fans


The 2's will be fine with both your room and a hundred wpc.I had an extremely fine sounding Krell KST100 & 2Ci set up in the 90's. I didn't want for highs, sparkle, soundstage, depth, extension or volume. In fact, I had the 2Ci tweeter control...

"You cannot handle the truth"


And in this day & age of the brick & morter disappearance, the audio salons where you can see, touch, feel & hear just aren't there anymore, so many of us buy these expensive items *we're only reading about* (see my credit card stateme...

"You cannot handle the truth"


And, I can't even begin to remember how many magnificent pieces of stereo equipment I've sold over the years looking to move on to the next thing. There's no Rhyme or Reason to it. It's Audio Nervosa.

"You cannot handle the truth"


Sometimes, you just bought something you don't like. You read all the reviews and it's the 'greatest HiFi item ever', 'best for the money', 'giant-killer', etc etc, and it sucks right out of the box. That's how this hobby works. Someone takes the ...

Can one ever be "done" in this hobby?


I do envy those nice normal people who find a good set-up and just enjoy their records for the next 10-20 years.I've been able to squeeze two + years out of one very good rig.Speakers have been the longest lasting components in my house at four ye...

Considering switching to Tubes


I don't get all this 'B&W- no good with tubes' nonsense.Your 805's will flourish with a nice tube preamp. They're fine speakers that will sing in many systems. While the Rotel amp isn't the last word in sonics, it'll do just fine with a good, ...

An Excellent New Read: "A Brief History Of Why Artists Are No Longer Making A Living..."


'three easy payments' offered...and Elvis didn't place an emphasis on looks and theatrics and sexuality instead of quality music? Did he not rip off black people's music for the most part and monetize their craft at a level they could never have ...

Some components too old now?


If money is constrained I would highly recommend yo listen to Schiit. That's the problem. The Schiit is plentiful. We need upgrades! :)I have to applaud the music loving OP and a couple of other posters for getting a system you love and just...*lo...

Adcom GFA-5800 Opinions


If I had to get an Adcom amp,  especially for those terrific 801's, either of the 555's can sound pretty good with a non-Adcom pre. A good preamp can make an 'eh' amp sound not so 'eh' at all. Consider a nice, vintage Conrad Johnson PV8 or 11, an ...

DAC recommendation


The Musical Fidelity V Dac2 can be had for about $200 and it's a fairly easy plug & play unit that will keep you in very good sound while you research more permanent solutions, if such a thing now exists.I recently heard Vandersteen Treos that...

Do you listen mainly to Audiophile CDs and records?


I think when you're working with audiophile records more than regular dreck, you're listening to the equipment more than music itself. I would love my rig to produce all the sonic tricks it can do with everything I play, but most times I just want...

Seller suspended from Audiogon...


But does anyone know what happened to the Primaluna?

Greatest Rock Drummers


Y'know, I haven't seen a mention of Liberty DeVito. DeVito was fking superb. I saw Billy Joel a bunch of times and it was mostly more to see LD. The kit rocked. Haven't bothered with Billy Joel since the disbandment.Same idea for Rush. I really ha...

Greatest Rock Drummers


Michael Shrieve 1969 upstate NY. I was about 25 feet away from them when they did Soul Sacrifice.https://www.youtube.com/watch?v=m_pDjX65vHoWhat a moment of R&R genius. An irrefutable high point, so to speak.