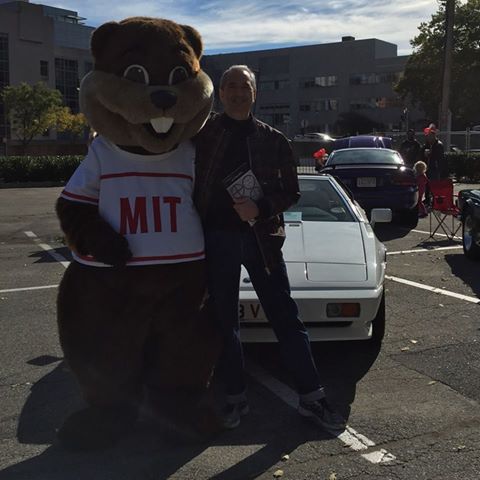 cardinal
Responses from cardinal
Proac 50 Tablette vs. Tablette 50 Sigs


I've owned the Tablette 50 Sigs and currently own the Ref 8 Sigs and, to my ears, the Ref 8 Sigs blow the former away. I find myself frequently doing double takes, asking myself "Did I just hear that?!?!? That sounds so damned REAL". The Ref 8 Sig...

proac D1 or harbeth p3esr


Great! Let me know when you get tired of the D1's and want to unload them :)

sub-$1000 bookshelf speaker/monitor recommendation


I got my Proac Tablette Ref 8 Signatures on A-gon for $900. They are, in a word, unbelievable. I've long been a Proac fan and had high expectations, but these little guys blew me away; they seem to defy the laws of physics.

Four days in London


Mgottlieb,There's no argument: Thatcher is (I wish I could say "was") the antichrist.

Four days in London


Best coffee in London (because it's made by Italians!)Bar Italia, Frith Street in Soho

What's Your Favorite Party Music?


"What Goes On" Velvet Underground; Third Album

Anti-skating: how to set


The best way I know of for setting the anti-skating is to use the Hi Fi News and Record Review test record. It's available at several different audiophile vinyl outlets (Red Trumpet, Acoustic Sounds, etc.). They have several successive tracks of a...

Just inherited a LP12-how can I tell which model?


Talk to Casey: he the MAN!http://www.extremephono.com/

who sings this?


Don't quote me, as I've only seen this ad once, (and to be honest I was concentrating more on the woman in the underwear), but I believe the song is "Fade Into You" off of Mazzy Star's "So Tonight That I Might See" CD. Check the sample of it on CD...

Best Compact System?


Tell your friend to get the Linn Classik w/integral tuner (used they can be had for ~$1250) and a pair of Linn Tukans (used ~ $500) and he/she will be happy. I've got this set up in my office, and I gave another to my brother for his birthday. We ...

Best Log in name??


I've got to agree with Lev335, just for his or her sheer modesty! P.S. I guess you could deduce that my amp is not solid scrape, errr... state.

Cowboy Junkies Best Songs


Most people don't realize that their cover of "Sweet Jane" on "The Trinity Sessions", though good, is a note-for-note copy of the Velvet's version off of "Live with Lou Reed: Volume 1". So, an interesting and novel interpretation of the more famil...

Alternative feet for LINN LP-12


The folks @ Mana Acoustics run their LP12 "naked" (no bottom panel) with flat rubber "Bumpon" feet from 3M to couple the 'table firmly to the glass shelf of the Mana Rack.

Who is the sexiest female vocalist?


Nico, 'cause she's dead.

ESP Essence powercords? where can I buy?


Wait to buy 'em used on Audiogon. Used gear will almost always cost less when purchased from an individual, as opposed to a dealer. Be patient, these cords (and even the Power Distributor) come up for sale periodically. You should be able to get t...