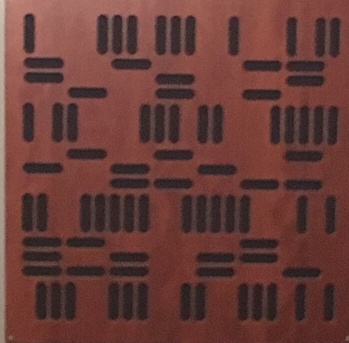 baclagg
Responses from baclagg
How does this make sense, any sense? Any sense at all??


The trouble with stereo equipment reviews is that they are not blind reviews. The reviewer knows the brand and price before they sit down to listen. I would like to see a blind review from one of the Stereophile reviewers of several amps, speakers...

The Orb......Metallic Spheres


@tuberist    I had not tried Shpongle until now. I listened to a couple of cuts on Youtube. Very similar style to The Orb. Thanks for mentioning them!

I'm interested in hearing what "the best" systems sound like, where to go?


Thank you everyone for the comments and suggestions. I will definitely refer to the above postings when this pandemic eases a bit and we can all travel freely again. I do want to  hear what's out there!Stay healthy!

Happy Scale


After I moved out of my parents house the search for happiness in the audio world began for me. In 1981, I was able to afford to buy a rack system at Circuit City. It was a Fisher tuner, tape deck, turn table and speakers. I was happy. Then I read...

I'm interested in hearing what "the best" systems sound like, where to go?


Steakster, I would love to have had the opportunity to sit with a reviewer and experience the process he used for critical listening. I'm sure you learned a lot!

I'm interested in hearing what "the best" systems sound like, where to go?


The closest cities to me are Indianapolis and Cincinnati. There is a great dealer in Indianapolis that I've purchased a couple of items from, but their "listening rooms" are all very cluttered with equipment. I hoped for a treated room that was se...

Trivializing AudiogoN...........ie: what I have is the best...


I'm of the opinion that the real payoff in the chase for the "perfect" system is when you are playing cards with friends and you have the music playing and one of the guys stops and listens to a song and says something like...dang...that sounds re...

If I have good local shops available, should I restrict my purchasing?


I have a great local dealer who works with me and their employees all know their stuff. I've purchased new and used and traded in equipment on new. It's awesome to talk with people who have had many different customers all with different listening...

Help to chose acoustic


KLH has released a new version of the Model 5. They are $2k a pair and still have the vintage look. Beautiful real wood veneer cabinets too! Go buy a pair and write us a review!

Audiophile Bass?


I agree, delkal97.  Bass should be a part of the music, not a dominating force.

Albums that you listen to straight through / start to finish whenever you put them on!


I will leave the remote on the other side of the room when listening to resist skipping. I've found songs that, before removing the remote from my hand, I would have skipped over because of a slow start that I listen to more than the popular songs...

Audiophile Bass?


When I audition my system for friends I still get some who say, where's the bass? My speakers are rated at 25hz, but with dual 6.5" Kevlar woofers they won't sit you back in your seat. I've read reviews that say they have tested them and they do i...

Comparison of latest DAC chips


 I've been reading a lot about this subject online in forums such as this one and I've come to the conclusion that should have been obvious to me from the start. There are some great DAC chip manufacturers out there and there are a lot of great eq...

BEST SPEAKERS AT A REASONABLE PRICE


Consider the KLH Kendalls. They are beautiful with their real wood veneer and they sound great! I auditioned them against Klipsch Forte IIIs and chose the KLH over the Klipsch.

What do you say to your audiophile friends who say you just listen to your equipment more


It's interesting how some of my friends sit down and listen and they still don't get it. Occasionally, a friend will sit and you play something he or she has heard hundreds of times and you can see it happening. They are hearing that song for the ...