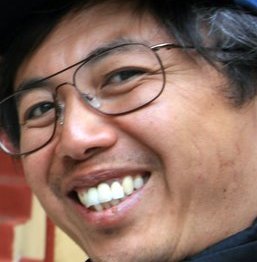 anthonymaw
Responses from anthonymaw
Cartridge Impedance


You've got three electrical parameters going on here to consider: Impedance (which depends on frequency), capacitance (from the phono cable to the preamp), and inductance from the MC coils.  The combination effectively forms a broad band-pass filt...

Amplifier current vrs watts; why is current more important?


The issue is a little complex when discussing audio frequency modulated currents. Voice coil speakers use alternating electric current in copper coils in close proximity to the speaker magnets to create the mechanical motion of the speaker cone. A...

Will a subwoofer add depth and clarity to my system, or just bass?


A subwoofer to reproduce and enhance the lowest frequencies will definitely add "presence" to your music and movie watching. Most natural sounds are in the low frequency range. Furthermore low frequencies are felt by the body as much as heard by t...

Not Enjoying My Turntable


Maybe ask an hi-fi enthusiast friend to help you set up your record player.  The skipping and the muffled sound may have different causes that are not obviously unless someone takes a look at your setup physically.  Just have some beers around !

Anyone use a cartridge demagnetizer?


NO!!!!  Perhaps the gentleman should look at a general review of how MC cartridges work and what they are made of.  If you were to somehow degauss the rare earth permanent magnets inside each of the coils you'd permanently destroy the ability of t...

CD no more produced?


Not sure where murgeshj lives but in Canada and USA the latest music releases on CD format  are still sold at major retail outlets like Wal Mart and Best Buy.  However it is true that with the rising popularity of streaming audio listening people ...

What responsibility does a seller have to tell a customer an item has been serviced?


Honesty is the best policy - Full disclosure of all known faults to the best of your knowledge even if you sell it "As-is.  Where-is".  Protect your personal reputation, avoid possible legal claims, especially in this day when people complain abou...

Best LPs to Test Turntables


You should focus more on the cartridge and phono pre-amp than the turntable.  The latter two components actually generate the sound that your hear the turntable just spins the record as long as it does so consistently, not necessarily accurately, ...

CD Got Absolutely Crushed By Vinyl


to each his own....  I grew up with vinyl, because that's all that was available and I was glad to see the development of compact disc.  The notion that CD is "cold and gritty" does have some merit because early CD's were poorly mastered in the ru...

Would you put Beryllium in your ears?


Congratulations you certainly have ultra premium tweeters.  Beryllium is  extremely mechanically rigid yet lightweight compared to other materials.  My Shure ultra-high tracking phono cartridge needle is made of beryllium too. The micro-particles ...

Are high sample rates making your music sound worse?


You are invited to look up about the Nyquist Theorem which is the basis of all analog to digital encoding. But to cut to the chase regarding sampling rates more is better. To wit the last and some would argue ultimate method of audio digitization ...

Linear tracking turntables, whatever happened?


They were great but like anything with complexity they can (will) fail over time and could be difficult to repair.  You can still see some listed for sale on craigslist in major cities from time to time.  Nothing beats the simplicity and reliabili...

Beware of SACD Transports -- they probably will not work with your favorite DAC


I have a Sony BD/SACD player. I feed the digital stream via HDMI cable into a recent model Onkyo receiver which specifies "DSD" decoding compatibility (in addition to Dolby, DTS, etc.) basically making the DAC external to the transport making my s...

A DAC that crushes price vs. performance ratio


Gentlemen: A few years ago I was a member of and attending a lecture by the AES Audio Engineering Society and the topic was what actually makes a "good" DAC?. The takeaway that I remembered most was that an accurate DAC starts with a stable and hi...

Why don't all phono preamps include a rumble filter?


Some older Japanese integrated amplifiers used to have rumble filter switch.  I had a Kenwood amplifier from 1978 that had a switch labelled "Subsonic" and the manual specified -10dB/octave starting at 20Hz.  The problem with all analog component ...