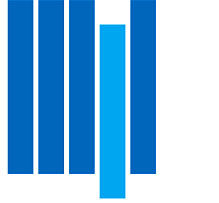 albertporter
Responses from albertporter
Allnic KS Park visit to USA


My reply approved EL34, I've used JJ myself but they were EL 34,I have not used E34L and not sure what all the differences are.  There are lots of old stock EL34 such as original Mullard, you can safely try those to obtain higher performance

Allnic KS Park visit to USA


The sheet I have  shows T1800 requires (4) EL34 tubes.  There is no reason why you could not use JJ or other brand of EL34.

Kiseki Purpleheart


I owned a Kiseki Purpleheart, it's a great cartridge.  I agree with Big_greg that is tracks well has solid bass and not bright in highs.You ask about alternatives, two others are MuTech Hayabusa and Air Tight PC7.  The MuTech is $4500.00 retail bu...

Lets see your listening room dimensions.


We bought this home because my wife loved the kitchen and I loved what would become a great space for my stereo.31 feet long, 18 feet wide and 12 feet high.The room has slate floor with wool rugs covering about 75%. For several years no treatment ...

RMAF - Innuos Demo


Doug,Perhaps failed at the $325.00 a night room rate :))

RMAF - Innuos Demo


As long as we are discussing RMAF, how many demo rooms and what was turnout crowd wise?This is the first time in 15 years that I've missed.

Albert Porter


jafox,Absolutely correct !They say memory is the second thing to go.  I can't remember what the first thing is :-).

Albert Porter


Hello Dweller,I did their advertising photography a few years ago, probably they have changed things since then but I had many of their products here for an extended time for photography and listening to each.Dave is a nice guy, easy to get along ...

Albert Porter


Inna you are correct, my connection to hearing Kharma speakers on a regular basis was broken when the guy in my audio group that owned them dropped off the face of the earth.Actually he married a beautiful woman,  had a child and now spends all hi...

Albert Porter


Without regard to price, just from standpoint of great sound for what each is, the following in no particular order:Focal Grande EMQuad 57Rockport ArrakisDynaudio Evidence Platinum Dynaudio Confidence C1 PlatinumDali MegalineMagneplanar 20.1 (20.7...

Albert Porter


Thanks for asking about me.  I always respond to posts on my own system thread but admit I have not followed the forums as I once did.Anyone who looks at Audiogon ads know I fell in love with Allnic sound nearly 10 years ago and now represent them...

listening to music in the car


Jafant,Do not doubt you are correct on wire harness and other tweaks.   It's sure a big deal in home system and probably the car has the minimum that will work.Oprgonpapa,Yep, tires are a big deal.   I have factory tires which are Pirelli PZero, u...

listening to music in the car


I have an iPod now and it works great, it's just insufficient size.I borrowed one of those Classic iPods like you see at Ebay, some of them  have huge storage space.   Of course the old iPod like those do not use the Lightning connector so it is n...

listening to music in the car


Oddiofyl,I feel for you.  I've not owned a Sienna but there is no shortage of bad car audio and tweeters do seem to bring out the worst.  glupson,VW is a great car, but I have not heard their sound system.   I believe you when you say it hurts.   ...

listening to music in the car


glupson, Your experience is much like my own.   I had a BMW X5 that had iPod connection in glove box.  It played all the files I had on the iPod but I admit most were ripped from CD rather than high res downloads.Then I lost my mind and bought a C...