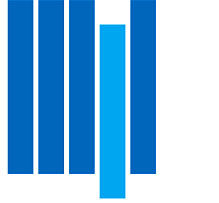 albertporter
Responses from albertporter
listening to music in the car


gdhal,I agree with that for sure.   In spite of the  terrible quality provided by Sirius radio I listen every time I'm in the car.   Every week a tune turns up that I make note of and audition at Amazon (or wherever I can) and consider for purchas...

listening to music in the car


My current car had an option for Burmeister as well.  I went with stock Bose + Car Play and spent the money on other options.

listening to music in the car


I agree Stringreen   Assuming one could listen for extended period of time at 90 DB, average background noise in a car is probably 40 to 75 DB.So we arrive at a stunning dynamic range of 15 DB :-) and intelligibility masked by the combined noise ...

Dallas Audio Club


I see people asking about meeting in Dallas.  We still have our group, easy way to contact me is here at Audiogon, my name here is my real name, easy to find.I also have three websites, two easy ones are albertporterphoto and allnicaudiousa both e...

Perlite Speaker Stand Filler


Anyone tried steel shot?   Since shotguns loaded with lead is banned in some places, there are companies that make steel shot, both plain and with zinc coating (rust resistant).The stands I'm considering filling are tubular steel, so steel shot wo...

MRI grade vs Hospital grade electric outlets


I hope I don't confuse things more. I began Porter Ports many years ago here at Audiogon as a personal project when I rewired my homes electrical to benefit my audio system. I tried several brands and designs of outlets and preferred the Hubbell 2...

Albertporter,Tireguy, Sean, MikeLavigne, Ozzy ??


Jetter,Reads like one of my silly jokes. 

Albertporter,Tireguy, Sean, MikeLavigne, Ozzy ??


Easiest and most convenient camera is my phone, then the Sony A6000 and last the Nikon D800.Reverse order for best quality to least, much like high end audio, right? :-).

Albertporter,Tireguy, Sean, MikeLavigne, Ozzy ??


Hey Swamp, good to see you are still kicking around. 

Albertporter,Tireguy, Sean, MikeLavigne, Ozzy ??


At one time I visited Audiogon several times a day and was very active at posting.   For various reasons including their site redesign I moved around to other sites including What's Best Forum.After awhile WBF got so argumentative I quit posting a...

Sanders 10B Electrostatic


ivanj,Thanks for advice but that was a couple of years ago.   The purchaser has moved on.For what it's worth the ARC Ref 250 is no longer in my system but it was a great amp, better than many I've had here.   I do prefer my Allnic M3000 and M5000 ...

Billy Bags Pro 24 Amp Stands


Bump, hoping someone wants to let their pair go :-)

Mark of a scammer...learn not to burn.


I would accept his offer,  wire transfer only and be sure his payment is in the Fed before shipping.I've done this before, customer in Asia and want shipped to USA address.  I just tell them my responsibility ends with signature collected by FedEx...

DALI MEGALINE AMPS & CROSSOVER


How you ever went back to a point source speaker after the ML's Mr. Porter I'll never know.Can you please explain to me why the 6" woofers are 'more in need of what tubes do'? Never heard that before although I don't doubt you for a moment! Also,...

ARTISTS YOU BUY WITHOUT RESERVATION


Joni MitchellKate BushDaniel LanoisRadioheadFelix LabandYelloDead Can DanceGotan ProjectI've avoided artists that no longer release new material , making the list a bit strange.I've purchased every Blue Note reissue available from both Acoustic So...