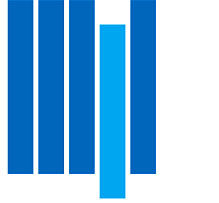 albertporter
Responses from albertporter
Albert Porter


jafox,Absolutely correct !They say memory is the second thing to go.  I can't remember what the first thing is :-).

Albert Porter


Hello Dweller,I did their advertising photography a few years ago, probably they have changed things since then but I had many of their products here for an extended time for photography and listening to each.Dave is a nice guy, easy to get along ...

Albert Porter


Inna you are correct, my connection to hearing Kharma speakers on a regular basis was broken when the guy in my audio group that owned them dropped off the face of the earth.Actually he married a beautiful woman,  had a child and now spends all hi...

Albert Porter


Without regard to price, just from standpoint of great sound for what each is, the following in no particular order:Focal Grande EMQuad 57Rockport ArrakisDynaudio Evidence Platinum Dynaudio Confidence C1 PlatinumDali MegalineMagneplanar 20.1 (20.7...

Albert Porter


Thanks for asking about me.  I always respond to posts on my own system thread but admit I have not followed the forums as I once did.Anyone who looks at Audiogon ads know I fell in love with Allnic sound nearly 10 years ago and now represent them...

listening to music in the car


Jafant,Do not doubt you are correct on wire harness and other tweaks.   It's sure a big deal in home system and probably the car has the minimum that will work.Oprgonpapa,Yep, tires are a big deal.   I have factory tires which are Pirelli PZero, u...

listening to music in the car


I have an iPod now and it works great, it's just insufficient size.I borrowed one of those Classic iPods like you see at Ebay, some of them  have huge storage space.   Of course the old iPod like those do not use the Lightning connector so it is n...

listening to music in the car


Oddiofyl,I feel for you.  I've not owned a Sienna but there is no shortage of bad car audio and tweeters do seem to bring out the worst.  glupson,VW is a great car, but I have not heard their sound system.   I believe you when you say it hurts.   ...

listening to music in the car


glupson, Your experience is much like my own.   I had a BMW X5 that had iPod connection in glove box.  It played all the files I had on the iPod but I admit most were ripped from CD rather than high res downloads.Then I lost my mind and bought a C...

listening to music in the car


Mapman, A quite ride would indeed help.   A random Acura I looked up at Motor Trend shows 68 DB.   That may not include the ELS system?Background noise would indeed be a big deal.

listening to music in the car


gdhal,I agree with that for sure.   In spite of the  terrible quality provided by Sirius radio I listen every time I'm in the car.   Every week a tune turns up that I make note of and audition at Amazon (or wherever I can) and consider for purchas...

listening to music in the car


My current car had an option for Burmeister as well.  I went with stock Bose + Car Play and spent the money on other options.

listening to music in the car


I agree Stringreen   Assuming one could listen for extended period of time at 90 DB, average background noise in a car is probably 40 to 75 DB.So we arrive at a stunning dynamic range of 15 DB :-) and intelligibility masked by the combined noise ...

Dallas Audio Club


I see people asking about meeting in Dallas.  We still have our group, easy way to contact me is here at Audiogon, my name here is my real name, easy to find.I also have three websites, two easy ones are albertporterphoto and allnicaudiousa both e...

Perlite Speaker Stand Filler


Anyone tried steel shot?   Since shotguns loaded with lead is banned in some places, there are companies that make steel shot, both plain and with zinc coating (rust resistant).The stands I'm considering filling are tubular steel, so steel shot wo...