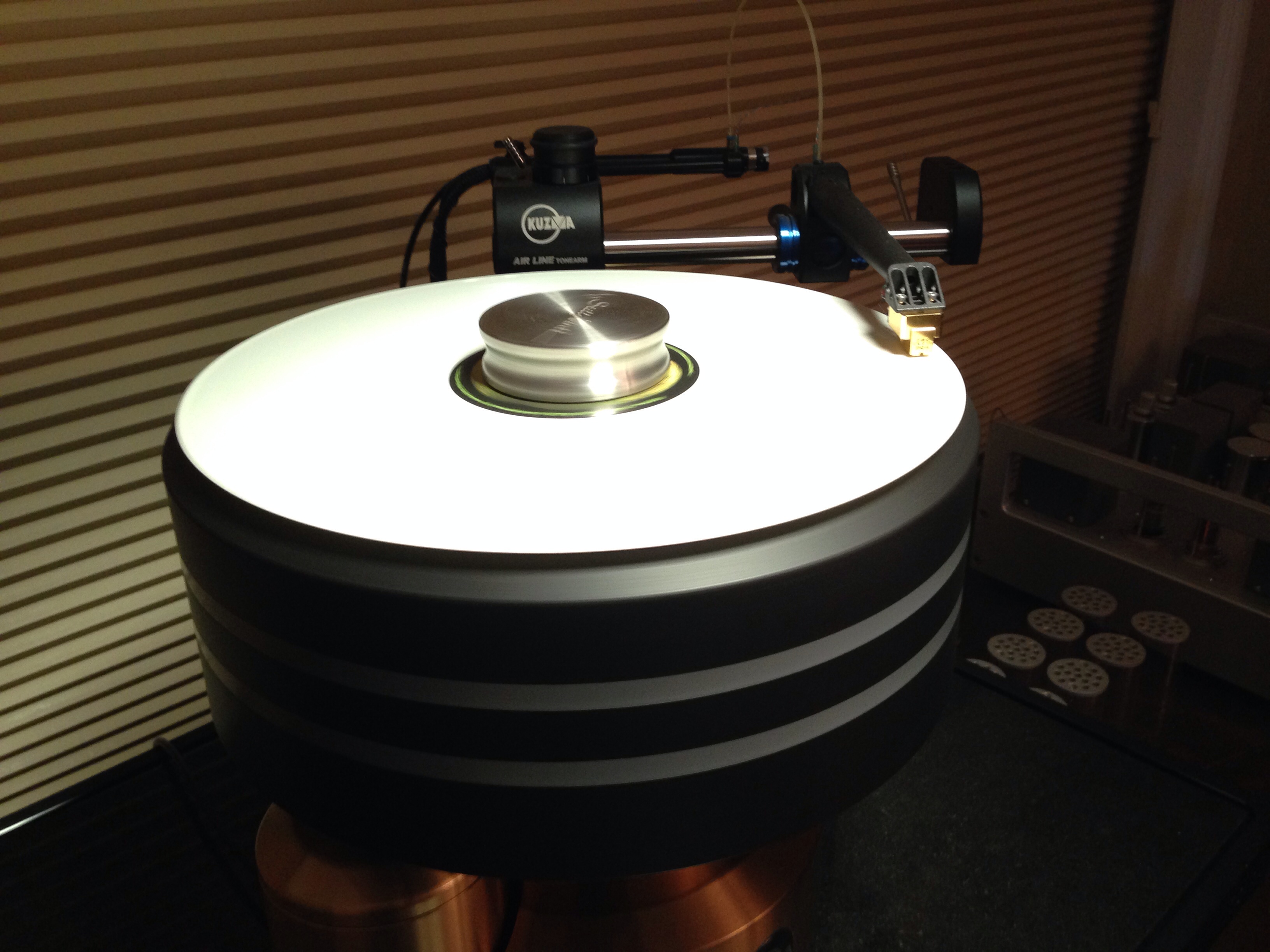 whart
Responses from whart
to buy or not to buy (ultrasonic record cleaner)


With respect, I think it is impossible to see at that magnification what is going on; as to ultrasonic "getting into the grooves," we are really dealing with far smaller microscopic levels.The traditional factors include transducer power, placemen...

... out here on Long Island ...


Back in the day, there was a club that met in Westchester, Rye NY specifically -- the NY Audio Society was what I think it was called, after a couple people passed on, I think it quit meeting, but I may be wrong. There was also a Chinese Audio Soc...

Schumann Resonator


Miller- I'm actually a tolerant person. That's why I'm still posting here. 

Schumann Resonator


The "dithering" analogy is as good an explanation as any and better than most. I don't think it is psychological, but I did find that some people didn't experience it or notice a difference. And I'm one who actually prefers my system without it, s...

Schumann Resonator


This is where Geoff Kaitt is sorely missed. He could explain it and add a quiz, plus tell us how it affects wormholes. Thankfully, I haven't encountered any rips in the fabric of reality when I used the one I bought. 

Schumann Resonator


I bought one several years ago when the Acoustic Revive rr-888 came out. It actually made me feel somewhat nauseous when I first started using it. I experimented with placement as well as using a linear power supply.I have no idea how they actuall...

Best cost no object tube phono


@inna- the real step forward wouldn't be the amps on the bass it would be to use horn loaded bass. And for that Avantgarde charges a couple Porsches-- not the cheap ones, either. That's why, if and when, I may look elsewhere-- I don't have room fo...

Best cost no object tube phono


@inna-- been there. I've had this pair since the mid-70s, set up at one point as a mini-HQD system. I boxed them in 1990 when I bought a pair of Crosby-Quads. I promised myself that at some point I would restore the 57s and when I moved, I had the...

Best cost no object tube phono


@rauliruegas - sorry to have confused things. I am not equating the electrostatic with the horn in any way except midrange clarity. Impedance, amp demands, etc. all different. I do run my original Quad 57s, which I have owned since around 1973-4 i...

Best cost no object tube phono


Hi @rauliruegas - thanks, I'm not in the market, I was curious about the EMT b/c I know a few people who have the unit but never heard it. @syntax thought it was colored.The FM Acoustics line was always very expensive. At this point in my life, wi...

Best cost no object tube phono


@syntax said "for ME, it is like a "Equalizer" ..after listening, I closed that chapter and never looked back"-- Interesting. What are you using now as your main phono stage? I still have the Allnic, only rolled the rectifier. It really works well...

Best cost no object tube phono


@syntax - Syn - have you heard the EMT? 

Comparison between high end preamp and av processor?


I always ran them separately to optimize both- different needs. At one point I had two Mid-Atlantic racks 6 feet high stuffed with gear for home theatre, and like a crazy man, was running all ARC tube amps except for the multiple woofers, in an ol...

Best cost no object tube phono


A couple people who live on your side of the planet have this unit. I have not heard it, it is quite expensive, and but as Ferris Bueller said, "if you have the means...": http://emt-international.ch/e/jpa66.php 

LAMM M1.2 - Feedback - Advice - Please - anyone heard these?


I own the ML2 and owned the L2 line stage. There is something special about the ML2. I know you are looking for more power. I would recommend that you have Vlad go over the amps at some point if you buy them. If you aren't near NY where you can dr...