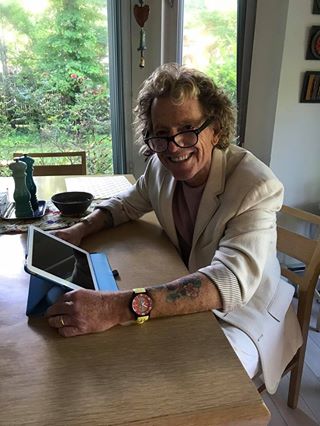 warrenh
Responses from warrenh
YBA PRODUCTS


Indeed. The Bel Canto, as you say, was no slouch but the YBA top to bottom rings truer to my ears. It is uncanny how much  it sounds like a tube amp. And the power really provides something my SET could not do. is The Black Keys Gold on the Ceilin...

YBA PRODUCTS


👌

YBA PRODUCTS


Mcondo , do you find the same as far as the sweetness of the solid-state sound? I owned an  Integra for years.  I loved it as well.  Sometimes I long for some serious WPC to exercise my very efficient speakers to Serious SPL levels with even bette...

Recommnedation for the BEST SOUNDING integrated amp up to $3500


YBA PASSION INTEGRE...Put this baby on your list. 

lap top tunes


LMAO

lap top tunes


Thanks so much for the tips. The audition (money back)  is the way to go. The hardest thing for me?-- selling my wife.

lap top tunes


So I'll have to go for the DAC units costing upwards in the thousands given my rig: top to bottom around $35K? What do you suggest, either from first hand or word of mouth?

Zu Druid & Definition Roundup


I have never owned "real keepers for life"--but like marriage I believe each time you own "real keepers for life" that would be the way you feel. Most likely, before I'm with the stars, CDs will be a thing of the past, and I hope my hearing is goo...

Zu Druid & Definition Roundup


think carey grant: judy judy judy...

Zu Druid & Definition Roundup


How's this?Turns out I prefer the Event on my rig. I have the Ibis from my first Defs. 10 feet, terminated for the Def IVs. I'll send it to you to audition. All I ask (it's heavy and insurance)is that you pay the freight and return it if you don't...

Exemplar Denon 3910


According to Exemplar's website, it looks like I'll wait for John Tucker's mod on the same. I am loyal, unless you do not deliver the goods. thanks

I HATE the song Salt Peanuts


Is there anything any of us audiophools can say that will convince you otherwise. Dizzy has a few other good tunes, huh?...

KIND OF BLUE


K2 HD = real sweet...top to bottom the best I have heard. great recommendation...thnx

The absolute "best" filter/conditioner for digital


Dedicated lines...most bang for the buck. Otherwise, Audio Magic

KIND OF BLUE


I purchased the same. should be here in a couple of days. We'll hear...