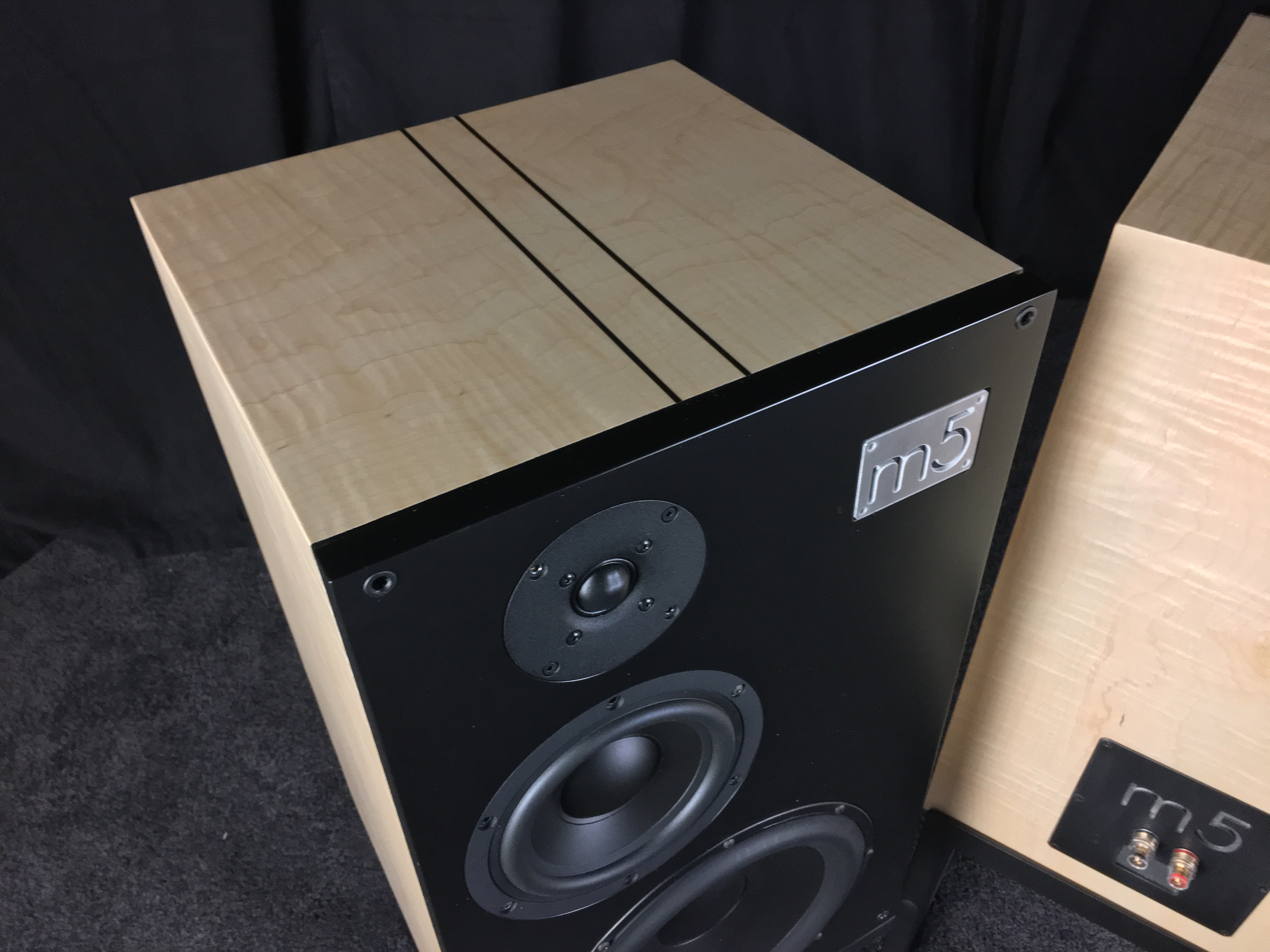 transience
Responses from transience
Sugden IA-4


I prefer the IA-4 to the Z10 when used with the Devore 93s - a much more dynamic, clear, and spacious presentation. The Z10 has a mild sweetness to the sound but is a little too delicate and undramatic for me; I do like the microzotl preamps and l...

Audia Flight FL 10 with Harbeth Super HL5 Plus...Interconnects??????Speaker Cables ??????


Hi Jethro — sorry to be late to the party! I am running the FLS10 with Analysis Plus Silver Apex Xlrs from my Emm Labs Dac2x V2; had been previously using Black Cat 3202 RCAs and the sound now trades in a little exuberant spaciousness for some mor...

Rogers EHF-200 MkII vs Rogers KWM-88 Corona


Thanks for picking up this thread! I am so glad you are enjoying the KWM-88, as it was at the heart of one of my favorite systems at CAF 2019 (the last audio show I was able to visit) driving Sonner Audio Allegro Unums. I did eventually acquire an...

Sonnet Audio Morpheus


@mitch2 i share those sentiments entirely. Cees has accomplished so much with both Metrum and Sonnet. I simply wanted to weigh into provide a user's direct experience, which tends to contradict the gushing reviews regarding the Sonnet's purported ...

Sonnet Audio Morpheus


Maybe it's just me, but I feel that the Morpheus makes notable sacrifices in drive for a smidge of delicacy, particularly with its single-ended outputs lacking the output transformers of the Pavane, which in guises from the L1 to L3 sounds conside...

Metrum Onyx versus Metrum Pavane


From the website, it looks as though Metrum has closed shop. I do not at all regret owning the Pavane L3 however - transient precision, body, raw drive (I feel like I gained another octave), and resolution readily exceed the following DACs in my s...

Studio Electric M4


I own this speaker and it fully lives up to the above description. I have had great speakers from Devore, Silverline, Ryan, Spendor, Dynaudio, and numerous others (and I admire these brands); I hesitate to pick favorites but I keep coming back to ...

Lampizator Amber 3 DAC versus Primaluna EVO 100 DAC


I am currently running a Lampizator Amber 3 in my system and am fully satisfied with its lifelike, holographic sound. It competes with many DACs I've had from PS Audio, Metrum, Sonnet, and on and on.I have not heard the PrimaLuna model but it may ...

MHDT Orchid or Lampizator Amber 3?


@ghasley looks as though we're on similar sonic trajectories again. Pitting the Amber 3 against the Atlantic TRP and Sonnet Morpheus recently, I have to declare the Amber fully competitive with both. Perhaps absent a little extension at the extrem...

High-end TT setup with phono stage built in


Adding my voice to an old discussion, but I thought it would be helpful to note the T+A G 2000 R with the Clearaudio-style tonearm and internal MC phono stage option is a pure delight to operate and sounds better than the AMG Giro G9 I had in my s...

Which DAC as a preamp?


Have had the DDP-1 and the M6S. The latter blows most DACs (from Ayre, PS Audio, Chord) out of the water in terms of retrieving ambient cues and resolution of depth. It is dynamic, tremendously low in noise and listening fatigue, tonally balanced ...

Gold Note IS - 1000 integrated amp


@harry26 apologies, as I just saw your query. per above, whereas the Ayre specialized in a kind of cooler, grainless perspective (which I enjoyed), with an emphasis on the upper octaves, and is dead silent; the gold note is not as quicksilver pure...

All in One Integrated Amp or dac streamer plus amp - around 5k to 6k USD


I find the Gold Note IS-1000 to significantly outperform the Devialet 220 and the Ayre EX-8 in terms of soundstage scale, naturalness of timbre, and overall musicality (the Devialet being unnaturally forced in terms of hardness of attack and the A...

Sugden IA-4


Thanks!! This is a fascinating perspective and I can see the logic in it quite clearly - also a key factor in my usual preference for tube amps. The IA-4 has a damping factor of 45 and its bass is natural and believable with the O93s with good con...

Sugden IA-4


Thanks for sharing my enthusiasm about all this John; listening to anything from Bennie Green to Rosalia to Dj Python to Szymanowski, it just keeps getting better. You were so right about Sugden's quality.I'll likely start a new thread once my pus...