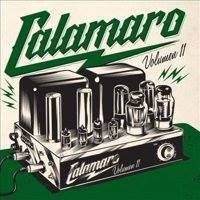 tim_p
Responses from tim_p
Why is black so popular for components?


+1 for blue LED display

Why is black so popular for components?


I forgot to ad to my post, prime example, I tried to get my Marantz Ruby in Champagne finish and not a chance according to the Distributor in Canada, North America can only get black and Europe and other countries had the option of both finishes.

Why is black so popular for components?


North American standard for companies is black, what the majority want, so they say. Unlike Europe or Japan were Champagne or Silver is more popular for that "exotic look"...

Power Conditioning / Surge Protection


Furman Elite 15PF i 

Cartridge recommendations under $2500


I agree also on HANA microline, using a MCMH with my Gold Note Mediterraneao and love it....for now.....

Sean Connery has passed away :-(


The only actor I felt was the best Bond...RIP 007. 

Warm up time for record playing


The only warm up time needed is to crack a cold 1, drop the needle, plant your butt in your listening chair....enjoy! 

Vinyl Accessories - Skip It or Buy It!


I've tried quite a few devices when it comes to cleaning my record collection. Even tried a Kirmuss but got tired of the overheating and waiting for it to cool down, OKKI NOKKI is good. I finally settled on an Audio Desk Pro, well worth the extra ...

What's the best and/or favorite piece of equipment you've owned? And do you still own it?


Adcom GFA- 585 LE with my 93 Khorns in Germany...gone....I'm going to cry now.... 

SACD player recommendations budget 3k.


kren006...I buy new, but used by a specific artist I want. I refuse to purchase some ie. TOTO IV used sacd is a ridiculous price! Also various versions of SACD, shm-sacd, mofi-sacd, Canadian sacd(DS - BIA) etc. Some sound great and some not so, ma...

SACD player recommendations budget 3k.


Another vote for the Marantz Ruby, I love mine.

Can I use 24 gauge speaker cable?


If Paul W. Klipsch stated in his time, lampcord would be quite adequate for speakers, great selection at Home Depot, but probably cheaper at Walmart......

RIP Eddie Van Halen. What was your first stereo you rocked to VH on?


VH 1st album was all you heard from car stereos when I was in high school...and clouds of smoke pouring out the windows. I saw them in 80, row 7 on the floor smack in the middle, Edmonton AB. He was a true master of his craft....RIP Eddie and than...

I really wanted to dislike D'Agostino


Just curious, has anyone had experience with the Krell K300I integrated amp? I was reading Dan's exwife Rondi owns Krell now and production is located in the US. I'm interested in purchasing one, curious if anyone has one or test drove one and you...

Best "Bang for the Buck" you have owned?


In 1993 while stationed in Germany got a new pair of Klipschorns from the CANEX (Canadian Exchange) for 3999.99 German Mark's, or at the time, just under $2000 CDN. An American Colonel had ordered them while stationed at Frankfurt and was sent bac...