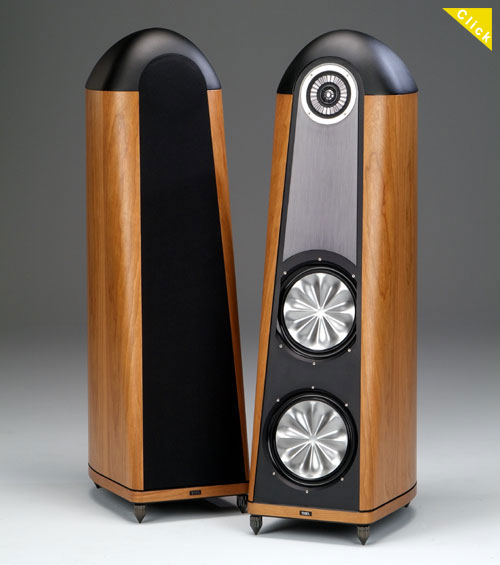 thieliste
Responses from thieliste
Thiel Owners


My Diablo 300 - Humboldt shootout will take place feb 20th stay tuned.

Thiel Owners


Hi guys, 10 days ago we did a shootout in my rig between my Gryphon Diablo 300 and Audionet Pre G3 + amp monos driving my 3.7s. At the end of the day the Audionet combo was not able to beat my beloved Diablo 300 integrated. I still prefered my D...

Too much of a good thing...


Sorry this post was for @audiojan 

Too much of a good thing...


@jea48  So what did this Clear Beyond SC bring to the table ? My Gryphon SC are a little bright for ma taste with my Thiel speakers. Would like to keep the gryphon resolution and air but with more meat, musicality and a more solid bass. Hope th...

LessLoss Firewall for Loudspeakers


Hi guys, I have very expensive silver Gryphon SC in my system but paired with my Thiel CS 3.7s speakers it's a little too much on the bright side. Would the Firewall tame the brightness in the trebel region ? Looking for ways of not having to ch...

Thiel Owners


Hi guys, happy new year to all Thiel lovers. Today the Audionet dealer is coming to my place to demo the Audionet Max monoblocks and preamp in my system. This is going to be interesting to hear how my Diablo 300 compares to the Audionet separate...

Thiel Owners


Next  week i should be able to borrow Cardas, Wireworld and Kimber Kable speaker cables. Also hope to try Tellurium Q Black Diamond and a French brand called Odeion cables. Will keep you guys posted.   @tonywinga  Nice suggestion of music, i l...

XLR cable with warmth without losing resolution


I'm going to demo Cardas Clear Reflection ICs and SCs as they are supposed to be the best balance between warm organic and still good resolution. My Thiel CS 3.7s tend to be bright with silver cabling therefore in really need to try other cables....

Thiel Owners


@sdl4  Thanks i red the Steve Huff review, very interesting. Seems that the CR are the more engaging and organic sounding Cardas cables of the lineup. Would be interesting to make a shootout between the CR and the Clear Beyond.

Thiel Owners


Now that i moved in  my new home i have a bigger living room and therefore was able to place my 3.7s in the ideal position recommended by Thiel : 3 feet from the front wall, 8 feet from tweeter to tweeter and i'm sitting 8-9 feet from the speakers...

Thiel Owners


Hi guys, i'm starting to look at separates for my future upgrade to drive my 3.7s. One option i have in mind is pairing an Aries Cerat preamp with the Audionet Max monoblocs. I'm pretty sure this combo would sound fantastic but would like to be ...

Thiel Owners


Tony's system is beautiful with a pair of CS 6, congrats to him. https://systems.audiogon.com/systems/9188  

Thiel Owners


In this case my dream combo would be CH Precision L1-X1 + VAC Signature 200IQ monos. Don't worry it's not going to happen unless i win the lotterie 😅

Thiel Owners


Anyone tried the Coda 16 or 41 with Thiel speakers ?

Thiel Owners


@ydjames A lot of Thiel owners use Tube linestage to have a more musical presentation and less glare. I will probably go separates in the near future with a tube linestage and Class A SS amp. As of now i have to find better cabling to suit my 3....