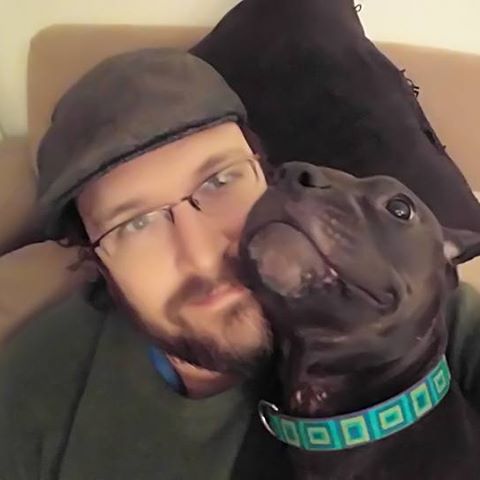 roscoeiii
Responses from roscoeiii
Systems for a Geodesic Dome


Another inexpensive route to multiroom audio is the Chromecast Audio. Easy and simple to choose regions from your phone. 

Musical fedelity turntable is crap


I'd recommend calling Music Direct too. Their customer service has always been excellent, and they've got multiple turntable experts there who can help you out (Chris, Brian Walsh or Bes) with set-up. Though unfortunately, I imagine your odds of t...

SPDIF/Toslink splitter


I'd be curious to hear what Toslink splitters folks recommend. I've got 2 Toslink-only sources (TV and Chromecast) but only one Toslink input on my DEQX. 

How do the Elac Uni-Fi UB5s compare to more expensive bookshelf speakers?


If you have the funds to get the ELACs from Amazon now, then I'd do that and take a good listen for yourself. Amazon has an excellent return policy so you've got 30 days to get a feel for whether they are for you (in your space, room matching shou...

First Watt with KEF LS50s


As great as the First Watt amps are, I think that they might be a bit underpowered for the LS50s to sound their best. So I'd go for the more high powered models in that line. I'd also recommend talking to Mark at Reno Hi-fi if you don't have a dea...

TOWNSHEND ELITE ROCK MARK 2 UPGRADES


I think Phoenix also designed a model for higher power draw. IIRC it is single phase since it wasn't possible/cost-effective (for reasons I don't understand) to design a one-size-fits-all two phase solution. Not sure if 50Hz is a deal-breaker, esp...

Phoenix Engineering Falcon and Eagle


HiFi Heaven bought out the remaining supply is my understanding...

TOWNSHEND ELITE ROCK MARK 2 UPGRADES


Love my Moerch DP-8 with my Rock 7. A fine combination. I've also really liked the Phoenix Falcon and Roadrunner combo in conjunction with the Rock 7 motor and it has been a great combo. It can be a great and easy way to dial in precise speeds whe...

New Townshend Rock 7 owner


I love my Moerch DP-8 paired with the Rock. What a combo for excellent bass!I also had great luck with the Audiomods Rega-based arms. A great value and another wonderful match. 

Best "Portable" DAC? Oppo, JDS Labs, Audioquest Dragonfly, others?


Chord Mojo should be on any portable DAC list. Incredible lil unit. 

Choosing Sub-woofers. Please advise ASAP.


+1 on multiple subs if your space can accommodate them. Since rooms can have so much of an impact on low frequencies, I'd look into sub options that have DSP that can correct for the room. This also gives you more placement options for your sub(s)...

Fozgometer Rental Anyone?


I'll try to get the Foz (and record if needed) out to sevs this weekend, and then we'll get it to jbhiller after Xmas. Happy to keep offering this service. 

Fozgometer Rental Anyone?


or just add gmail.com to my user name here if e-mail would be easier. 

Fozgometer Rental Anyone?


Hit me up via messaging here. I'm happy to help. 

Phono Preamp with Optical/Coaxial Output


If the analog to digital conversion is done well enough, I am not convinced you are losing a lot. The other benefits that my DEQX's speaker and room correction provide me certainly outweigh any minimal degradation (if any) that might come from dig...