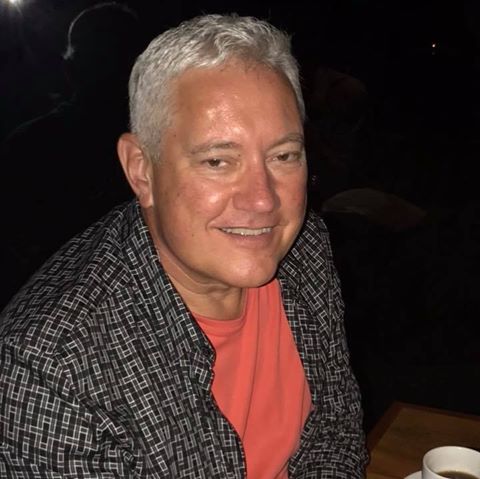 panzrwagn
Responses from panzrwagn
Can Magnepan survive Wendell Diller?


I am a car guy as well as an audiophile. In the automobile world, there are dozens of modding sites and vendors galore for nearly every brand, old or new.Take a really fun car to drive - a VW Golf. From that base, from the factory, you can step up...

Need recommendations for 20' speaker cable


GearIT speaker cables from our friends at Amazon. 25ft 10Ga OFC woven jacket w/Gold plated banana terminations and wire boots will run you a whopping $42.99, delivered if have Prime.I use these with my system and have no complaints. I used the cha...

Turntables.....A point of diminishing returns?


To me answers to these kind of questions fit best on an S-shaped hysteresis curve with a few inflection points. #1 at about $600, the Project Debut Carbon Evolution has set a pretty high bar for an entry level turntable. #2 Midway up the curve at ...

Maggie LRS so ridiculously good


My LRS are my 3rd pair of Maggies. Back in the 70s I had a pair of MG2167s driven off an HK Citation 16. My co-workers at the time were all into big Altecs, Barcelonas and 604s. The had never heard anything that could do what Maggies could. But wh...

Integrated Amp Question for a Newbie to the Forum


You can't go wrong with either the Luxman or the Mark Levinson. I've own-ed Luxman gear before and never regretted it. My personal choice here would be the ML 5805 if for no other reason than I've never owned a piece before.My outlier pick would b...

Perfect Speaker Placement - Put next to the back wall as much as possible.


In a perfect world your room dimensions would be 14.5 X 23.5 X 9'. That gets you the Golden Ratio in all 3 dimensions, and a good starting point. Unless you use the Bolt method, in which case it's off the chart. Go figure. Literally. You still nee...

2021 audio system wish list


Acoustical treatment in both my living room and media room. Maybe add a sub to the living room system to fill out the bottom end of my LS50s.As for Covid - my New Year's wish is to get vaccinated, and for those who still don't think Covid is any w...

Inexpensive MM Cartridge


I'm a big Grado fan, but for this table, given the age and arm mass, I'd tend to lean towards an Audio-Technica, or maybe an Ortofon 2M Red/Blue. Just seems like an appropriate match. Back in the day, We sold tons of PL12Ds as our entry level tabl...

Do speaker wires matter


The Mirage M1s are an interesting speaker. Not only are they big and heavy, they are dipoles - they radiate both forward and backward. As a result, speaker placement is absolutely critical - they cannot be placed up against a wall with any expecta...

Okay, How Important Is Speaker Break In? (Dynaudio Contour 60i)


New speakers are like a new pair of jeans - the material in the surrounds and spiders are stiff and need to loosen up with wear. No magic, just materials science. Paper surrounds requires more break-in than butyl rubber, foam is in between. Down t...

Should mags review stuff not easily available


As an ex-hifi store owner, I can tell you it's always a balancing act between what sells in the mid-market in sufficient quantity to make the business viable, and the really cool stuff that actually excites you. It takes a major market to support ...

Easily the best and most significant sonic tweak one could ever make!


Before you drop $3K to 5K on hearing aids, check out Nuheara. They have been widely reviewed and have won multiple awards. For $400 you get first class noise-canceling earbuds, Bluetooth, and excellent hearing aids that you self-fit using a versio...

What speaker – under $10k – has the best timbre and tonal qualities?


There are boxes and there are panels. I've owned both. Some large, some not-so-large, some efficient and dynamic, some polite and restrained. But the question at hand is timbre and tone. And here to my ear, the choice is simplified. A box will alw...

What sends shivers down your spine when you play it on your system?


1) Almost any cut from Aaron Neville's 'Warm Your Heart' OK, "Feels Like Rain'. 2) Jewel channeling Janis Joplin while singing 'Have a Little Faith in Me' from the Phenomenon movie soundtrack. It sneaks up on you, then wham, It's Janis with BB&amp...

MM Cartridge Talk


When you say 'MM' do you really mean it to be limited to MM or can we include MI (Grado, Soundsmith) and H/O MC (Hana EH, SH, Sumiko Blue Point #2, Dynavector 10XL)?All those are roughly comparable to the Ortofon 2M Black or Bronze, and don't requ...