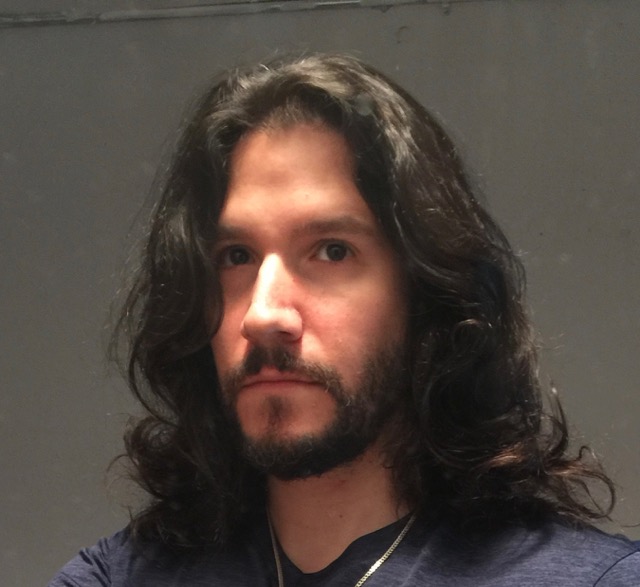 mulveling
Responses from mulveling
Need a sut for Hana ml


60dB is certainly not too much gain for a 0.4mV cartridge. That nets an output of 0.4 V, which should certainly not be overloading anything within the phono stage or downstream of it. Something else must be going on if it seems too noisy. Any SUT ...

Phono stage or pre Amp? which is most important.


Last time I heard a budget Pro-Ject phono stage, I thought it was pretty bad. In fact I think the model you have is even lower than what I heard (though it was several years ago). I'd suspect even that budget AT cartridge can do much better; that ...

Upgrade Clearaudio Performance DC or move up to Ovation?


I like the Ovation, but yeah -- it's going to be hard to say that a focus on cartridge, phono stage, and/or isolation wouldn't net you more gains per $ for now (though Hana ML should be a pretty solid match already). You also already made a GREAT ...

Cartridge forgiving of "non-audiophile" recordings and pressings


You can only get worse sound from "better" gear if you're listening to a recording that's literally more signal than noise, or if your system is imbalanced/mismatched in some way to e.g. cause excessive brightness/fatigue with less than stellar re...

Cartridge forgiving of "non-audiophile" recordings and pressings


Wow, a 2nd post of millercarbon that I agree with this week. Systems that purportedly make audiophile recordings sound "amazing" while making mediocre recordings sound worse -- these are actually very unbalanced systems that can only handle very s...

Looking for a phono stage with pleasing coloration


Hagerman Trumpet MC is your guy. Beautiful warm open sound quality without going too overboard. In my system it competes with the $14K VAC Renaissance SE in musicality where nothing else can. And it only costs $1K new. It also has excellent loadin...

Brand new VPI Prime 21 or used Clearaudio Innovation compact


@lostbears Upscale Audio sells a special 24V version with the correct plug for Clearaudio tables (including Innovation series), though unfortunately at a healthy +$100 upcharge. That's where I got mine. I think I lost my original wall-wart already...

Any truth to my feeling that MM carts are possibly better than MC on rock recordings?


MC cartridges have very diverse sounds across different brands (sometimes even within brands), so you can't really make a blanket statement for that side, at least. Rock sounds best on my Koetsu (Coral, Blue Lace), for my tastes, I know I like it ...

Brand new VPI Prime 21 or used Clearaudio Innovation compact


@chaneglo1Congrats!! I hope you love it :) @lostbears I had the round belt on my Innovation Wood, and flat on my Innovation Master. So I didn't get to do a direct comparison. The flat belt looks better (especially on a black delrin platter) and se...

Brand new VPI Prime 21 or used Clearaudio Innovation compact


The Innovation is a total eye catcher and real conversation starter at my home, for sure. Some girls I've had over really dig it and genuinely want to know more unprompted (it's good to avoid being the comic-book guy and bludgeoning them with un...

.2mv vs .4mv out for LOMC into 60db gain phono stage?


I definitely lost dynamics when I played 0.3mV Koetsu into a 60dB phono stage. And that was WITH the benefit gobs of gain on tap in the downstream preamp; it didn't help. So I would be very very hesitant to try 0.2mV into 60dB. Some will probably ...

Brand new VPI Prime 21 or used Clearaudio Innovation compact


Both of these companies are very different, and both have had various issues/complaints with some of their tonearm designs. VPI seems to finally be going towards gimbal arms (Prime 21 has a gimbal), which I think is good, and seems to be getting g...

Next Upgrade??


You system looks great! Very well chosen and balanced, so it's hard to pick a real soft spot, which is why you're going to get a dozen different answers.Upgrading your cartridge to a "next level" is always a solid upgrade in your position, so the ...

Used phono preamp options - feedback requested


A new Hagerman Trumpet MC costs only $1K new and I think it compares favorably past the $3K price range. Possibly beyond even that price range, if you favor a phono stage with a warm, open sound. Extremely flexible gain & load settings via swi...

Tango Step Up Transformers vs Bob's Sky Blue Cinemag


Haven't heard Tango, but the blue-label CineMag / Bob's Devices Sky lineup is excellent. They're on the warm / lush / fleshy (even slightly "bloomy") side of the tonal spectrum, but they'll still be more detailed than lesser (cheaper) transformers...