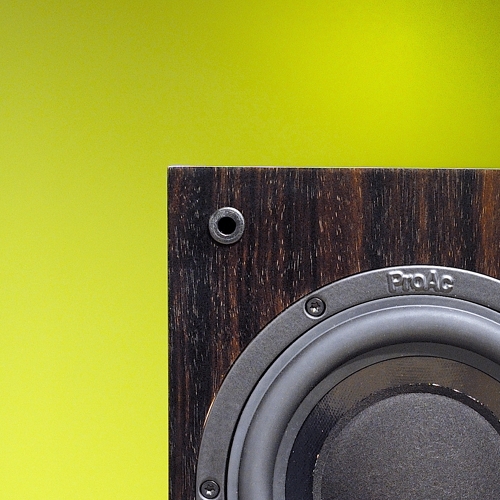 milpai
Responses from milpai
Streaming Sound Quality - Want the very best sound quality? Network Acoustics ENO...


Thank You for the details @lalitk.So I have the laptop connected to the ethernet and then it sends the digits to the DAC via USB cable.So to use the Intona, we have to connect laptop the the intona and then the Intona to the DAC? The existing cabl...

Spotify HiFi


I will certainly check the Spotify HiFi quality. If they are comparable to Tidal HiFi, then - if Tidal does not allow me to control my laptop with their "connect" feature, I will move to Spotify hifi.Tidal sounds phenomenal compared to the current...

Streaming Sound Quality - Want the very best sound quality? Network Acoustics ENO...


I had put this product on my watch list after @lalitk 's recommendation. Now @grannyring also recommends it. Two long time A'goners can't go wrong. Makes it more exciting.I currently use a laptop to stream my audio file from a NAS and stream from ...

Room acoustics - Spending and sound videos


Room treatment is the most critical piece that most folks should have at least a bit of budget when designing a new room. At the same time it is important to experiment and find out "where" to place the treatment. Over treating kills the sound - s...

Disappointment with Pass Labs - I'm looking for something else


I do not own a single Pass equipment. But this is the complete opposite of the many experiences that people post here or elsewhere about Pass equipment.And it also doe not help that this is a new poster and this is their first post. Good luck!

Greatest Audiogon Audiophiles ever and the GOAT


+1 @cymbop

Which speakers did you find bright, fatiguing or just disappointing in some way?


@prof I am surprised by the Spendor D7. I have auditioned it with some really good front end electronics. They were not fatiguing at all. I would say, I auditioned them for a max of 20 mins continuous listening. But I do keep hearing that they do ...

Last Audition - Blown Away By A Lottery System


OP,i meant $10k on loudspeakers and $7k on electronics.

Last Audition - Blown Away By A Lottery System


OP,+1 @lalitk Most folks do not realize that a $10k system in a very good treated room will sound much much better than a $350k system in a room which is not setup or treated for audio. Room accounts for more than 50% of how/what your "system" sou...

Tubes Asylum


@atmasphere Some pupils turn out to be brats :-)

Which laptop to stream Spotify to integrated amp via DAC?


I was using a 2010 Windows 10 machine for streaming Spotify using Connect. I don't know the apple world. But if Spotify is all you need, you are fine with that 2013 machine, provided Spotify is compatible with the OS on that machine. For example T...

Tubes Asylum


Do they have the guy who keeps hammering Class-D?If not, we should introduce him to that forum as well. :-)))

Audirvana


Do you have guest network? Generally when the 2 components are NOT on the same network, these issue happen. Make sure your Wireless and Ethernet network are the same. Or at the least your wifi is not connected to a guest network.Just a thought, as...

Gave up my SET----looking for moderate to higher power replacement options


http://www.enjoythemusic.com/magazine/equipment/0220/AGD_The_Audion_GaNTube_Monoblocks_Review.htm The reviewer replaced his SET with AGD.

Speaker cables


@williewonka ,I agree, not everyone is into DYI.I believe wig had tried them, but has moved on. I have absolutely no intention of moving away from Inakustik. If anything I will go with this brand if I have to add more cables.