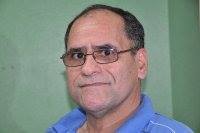 manny55
Responses from manny55
Dancing Cartridge.


Half part of the speakers are firing threw the back towards the equipment stand which has the turntable on top.I would say the back of the speaker is about 2 feet from the turntable.The room is quite small but has a opening to one side towards the...

Dancing Cartridge.


Just to let you guys know that I found that my tracking weight for some reason was of by a wide margin.Got a friend of mine to lend me her shure tracking force gauge and found out that my tracking force was way off.Another problem which I found ou...

Dancing Cartridge.


Hey guys,I just found out that the cartridge I have on my turntable is not a ortofon tango but a ortofon Salsa low output moving coil,weight is 7 grams and compliance is 15.The one that came with the turntable is not a sumiko pearl but a oyster MM...

Dancing Cartridge.


Thank you both for your quick responses.The original cartridge that up to this moment is the only one that does not vibrate is a Sumiko Pearl I believe.The Ortofon Tango has a Fine line stylus on it.Dlshifi,what cartridge are you using on your exp...

New speaker help. Proac-Spendor-Harbeth-Devore-PMC


Wow, great list of speakers.Any of them would be a good choice.The Devore sound great with tubes.They are not bookshelf speakers but floor standing.I personally love spendor speakers .They have what I consider one of the most important characteris...

Review: Dahlquist DQ-10 Speaker


When considering older equipments , we must consider there hasnt been any real technological achievement specifically asociated with speakers.Speakers have been refined over the years but basically their the some old boxes with drivers that we hav...

Review: Project 1 Xpression Turntable


Thanks ferrari for your response. I do have the optional Counterweight so I don't think that the extra weight of the Denon would be a problem. I am however concern with Mass of the tonearm vs compliance of the Denon , being the Denon of very low c...

Review: Project 1 Xpression Turntable


I'am ready to purchase a better cartridge for my excelent sounding 1 Xpression Turntable.I'am considering various low output alternatives because my preamp , Audible Illusions Modulus 3a has the optional MC board which will only accept low output ...

Review: MIT AVT1 Speaker cable


You dont make any mention of the equipment you used to get to these conclusions.Cables more then any other piece of equipment (if you can call cables at all equipment)are extremely system dependent . Did you used tubes or solid state ? Maybe a com...

Review: Threshold FET Two sII Preamplifier


I never heard a Fet two but I did get to hear a Threshold fet 10 quit a few years ago and it sounded excelent . So good that everytime I see one being sold on Audiogon I feel tempted . Ferrari , have you heard a Fet 10? If so , is the Fet Two soni...

Review: CM Labs 914 Amplifier


Yesterdays equipment that are still highly competitive sound wise , Threshold fet 10 preamp , Audionics of Oregon BT-2 preamp and CC-2 Power amp , B and K 140 amplifier , Dalquist DQ10 speakers, Spica TC-50 Speakers , DCM Time Windows and many man...

The Best Midrange in the World Right Now


I to had a Audionics BT-2 preamp connected to a pair of Dynacos Mark 6 mono tube amps . Excelent sound , especially in the midrange .And this was when all the good cables you could find was Monster Cable original cable.

Review: Krell KAV 400xi Amplifier


I to believe , just as Dave that true High Fidelity has been hurt by the introduction of Digital Sources . And that many of the things we hear when we audition equipment that we do not like has its roots firmly place at the feet of digital sources...

Rega Saturn and Apollo-How good are they??


In their respective price both are excelent.If you have a very revealing system go for the saturn , if not the apollo will do .Be careful with system matching and if you can hear the unit in your own system before letting go of your credit card , ...

The Best of the Best Well sort of - CD players


If you have a lot of SACDs and DVDas you should also consider the Mccormack universal player.Its an extremely refined CDP and plays redbooks almost as good as SACDs.Just my two cent worth.All the players recommended are very good . It all boils do...