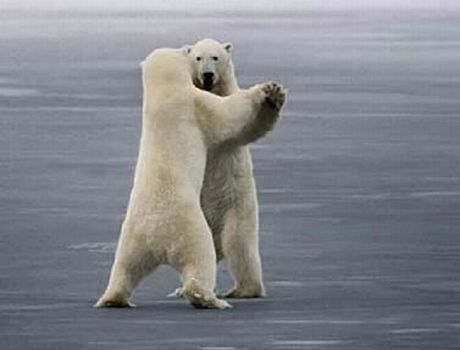 lostbears
Responses from lostbears
Ask the local curmudgeon (me) anything related to tech or liquor. :)


 Why is Jim Beam owned by the Japanese? Why have the Japanese become obsessed with whisky and cats? Personally, I prefer a little of the original green label Jack.

heeeelp please audio reserch 5SE - resistor blew up


 Bring it to the ARC dealer even if you didn't buy the unit from him. He will have the proper resistor and can fix it. He will charge you very little if anything. My dealer has never charged me. The dealer can also check to make sure that there ar...

CD ripper


 EAC has no forced ads or malware. Search for Exact Audio Copy.  EAC an the abbreviation. Download it from the developers site, not the free download sites that are usually full of popups.  I have never heard of any complaints about malware in ...

Looking to get into Sonus Faber on a budget... Is it worth it?


 I would definitely go used to get the most speaker for your limited budget. I would also not discount older models as long as the condition is excellent. Check if the surrounds  and leather pieces are dried out or cracking. I bought my Elipsa SE ...

ARC LS26/27 vs BAT VK31SE


 An ARC preamp seems like the logical choice. If I was going to have one ARC piece it would be a preamp. I have not heard the LS26. I spent a week or so with the LS27 when I was thinking of upgrading my LS25 mk2. I thought it was a sideways move. ...

Chicago stereo shop recommendations


  Pro Musica  is a good shop, John is a great guy. He is heavily into Naim. Saturday Audio Exchange is mostly inexpensive stuff, Some factory refurbished and used gear. They can be busy so it can be difficult to demo a piece uninterrupted, I did n...

Zoethecus Cone - Long Shot


 Not all Zoethecus cones are the same thread size. I have 2 Zoethecus 4 shelf stands. When I moved, I found that the thread size was not the same on both racks. The cones were not interchangeable. I have seen cones for sale on occasion on Ebay....

Spam threads gone wild...


 Spammers most likely use a VPN and change their ip and location often. Blocking IPs probably won't work. And it may affect real users. I am also against fees, a lot of regular users will just move to other audio sites. In my opinion restricting...

Spam threads gone wild...


 I use the HTTPS Everywhere extension on my browser. If the website is secure then the https in the web address is green. If there is a problem it is red.  On Audiogon it is red, so there is an issue. Other sites like Ebay, yahoo and Amazon are gr...

Spam threads gone wild...


I saw it this morning. Just about every new thread was spam. There were about 20 of them. The moderators should ban links. They should also scan posts by new users. They use to do this. Other forums that I am on only allow new users to respond to ...

which Audio Research pre-amp?


 The Ref 5se is very close to the GSPre. The Ref 6 is a bit better. The Ref 2se phono stage is also better than the one in the GSPre. The Ref 6 and Ref 3 Phono or Ref 2se Phono combination would be my choice. I own a Ref 5se and Ref Phono 2se and ...

Amp for SF Amati Homage? Rogue Zeus or 180, Jadis Defy 7, Quicksilver 88 or 90 or M-135


 ARC Ref 110 amplifier. You can run any 6550 variation including  KT88 and KT120 tubes. It has a tube hours meter which lets you keep track of how many hours are on your tubes. It is a very nice holographic sounding amp.

Cary 805 questions; with Sonus Faber Amati Homage speakers


 The Sonus Faber Amati Homage speakers are very nice speakers. You really want around 100 wpc in a tube amp. I know they are 92db. I have Sonus Faber Elipsa SE and use a Ref 110. If you don't have enough power the bass and sound stage can suffer. ...

My Amp is Broken - Not Sure What to Do - Any Recommendations?


 It sounds like some sort of protection switch. If the amp is over driven or over heats, then it turns the amp off. You may not be able to over ride it safely. Though I do agree that ARC service is not what it once was. 

Tube question: any sonic difference in 6SN7 vs 6H30 vs 6H80 in the amp's signal position?


 It is a different version of the amp. You can't replace 6SN7 tubes with 6H30 ones. They are not interchangeable.