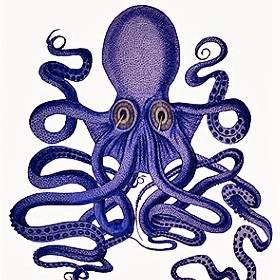 labguy
Responses from labguy
Recommendations for a modestly-priced audio system?


Shoot, I just saw your 2 zone remote control comment. Can't do that with the Yamaha A-S701 I recommended. Sounds like she wants something more like a Sonos system to pick and choose zones.

Raven celeste competitors/alternatives


Thanks everyone for all the replies so far! Millercarbon, no way I can fit speakers that large in my small room. I often think the revels overpower it, however, switching to monitors and not having enough bass would be equally bad imo.Trying a Rav...

Recommendations for a modestly-priced audio system?


Definitely this!!https://www.ebay.com/itm/yamaha-a-s701-integrated-amp-with-yamaha-yba-11-bluetooth-receiver-and-remo...Then pick...https://www.audiogon.com/listings/full-range-psb-imagine-t-floor-speaker-pair-black-ash-excellent-20...Or...https:/...

Raven celeste competitors/alternatives


Thank you Sfar!  Do you use a sub or are you able to get sufficient bass from the De capo? Also, how long do you have to warm up the amp before listening?

Spotify premium doesn't see node 2i as avail. device


I tried both Qobuz & Tidal. I wasn't crazy about their format.  I already have a fair amount of music saved in stored with playlist on spotify which is convenient.You have offered developed solution that is probably the lesser of all other evi...

Will a tube amp work well on Revel f208?


So even here, there is some conflicting opinions/ information.  TableJockie my speakers are 88.5 dB sensitivity.  Were you happy with your setup you referred to? Glow_worm,  Care to elaborate and educate me?  Your post called somebody else wrong b...

Need help troubleshooting spotify


Is anybody here using a blue sound node to eye with the spotify app it seems that spotify no longer supports the node 2i. Spotify's website of compatible devices only lists the blue sound speakers like the pulse, and the power node. Is anybody her...

Using a short coax cable?


Welp, ya'll lost me right after the post by Elliotbnewcombjr.May as well be speaking Klingon, but impressive nonetheless.

So I'm up and running with my streamer but....


Melvinjames,Yes it was, and you're correct. It took me longer than I thought to learn my way around the system, and get everything working. The remote session from bluesound was a huge help. I was just simply surprised that streaming Spotify app o...

Using a short coax cable?


Holy cow!  Thank you! That was the most educational and informative explanation I could have ever imagined. You relayed that knowledge very logically and without undue complication. I appreciate you providing an answer and the Logical reason of wh...

[help] I'm too Boomer to stream. :-(


Thanks everybody. I'll elaborate more later tonight. I'm at work right now. I was able to get the internet radio stations to work. For some reason I thought the node would wirelessly recognize my Flac files that are playing on my computer using fo...

[help] I'm too Boomer to stream. :-(


Well at least I'm not alone, but I really had hopes of cleaning up my system, and not having to use 2 damn dacs. I have terabytes of Flac files and rare live concerts on external hard drives of my laptop.When I try to add a local share from a netw...

Need tips to better my sound


Update:  I just purchased the node 2i, and will order a year of qobuz for $150 within the week.Can't wait to integrate these two things and see if I still need the Zdac. Next steps of possible improvements will be room treatments (or better yet, i...

Need tips to better my sound


Sweet!! Problem solved thanks guys🙂

Need tips to better my sound


You guys rock! Thanks to everybody that responded. I see a recurring theme of suggestions for the next best step to take. High quality streaming with a dedicated streamer. I'm still not sure how or why that dedicated streamer makes a difference (w...