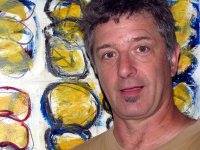 jazzman463
Responses from jazzman463
Spatial M4 TS vs Magnepan LRS


Ahaha, that would make sense. Great info. The Manley runs 40 Watts in ulterliner and 20 in Triode at 5 ohms. It would seem the only question that remains is Red,White or Black ! Thanks for the feed back, as a kid I always needed to be pushed into ...

Spatial M4 TS vs Magnepan LRS


Would the M4TS at 4 ohms make a better match for the Stingray's 5 ohms ? Does that matter ? The TM are 12 ohm. Thanks guys.

Spatial M4 TS vs Magnepan LRS


Thanks ,  Is the jump to the Triode Master something I should strive for? I can swing $2000.00 now . I think the Manley should power either one nicely, but sounds like there is more to it. I can hope some used ones come available with the X's comi...

What do you drive and why?


2000 BMW, Z3 M coupeThe same reason I still crank the volume now and then.

South Florida - join in and make a REAL effort!
Hi Greg,Naples and I am into [email protected]
Magnepan and room size, room placement


owned Magnepans for over 20 years. Moved into a home with a 12.5 X 12.5 stereo room. Tried for two years to replace the "Maggie" sound. Now happily living with a pair of Emerald Physics CS 3's. They have a very nice planer sound. Believe me there ...

Highest BUILD quality tube amps?


Manley Labs

Favorite band or artist of all time?


Joni Mitchell...Great writer, great group makerYesLudwig Von

A tubed integrated amp for Joseph Audio Pulsars?


Manley Stingray.

Looking for a warm sweet speaker


Not USA made but a pair of Usher 6371's are sweet sounding. You can find for around $1000.00 leaving $6000.00 for other fun things...now that is sweet.

Is Usher still around


Can DMD tweeters be put into a pair of 6371's ?

Cartridge replacment time


Haven't They made some improvements on that Cartridge, or not worth the extra $$$ ? All the improvements just in the stylus ? Mine is the Gold one. Thanks.

Tube Integrated Amp to Drive Floorstanding Speakers?


Manley Stingray ipod ,great all around intergrated.Easy to bise,tube roll,nice headphone amp,and yes easy to listen to streaming.Great fexiblety in hookups with a sub out.The only thing I wish it had is a phono.It controls bass nice and voices are...

Best speakers under $500? Fire away!


Klipsch KG 4's...with that amp will keep you smiling.I had that combo in a studio for several years and it often stopped work to just "listen". The bass was right on.ps they had the Crites upgrade.If you can find a pair of Tekton 4.1's even better...

Magnepan .7s' vs Zu Omens


I own the dirty weekend Zu 's and have owned Magnepan MG 2a,both are great. Speakers.Over the last several years I have moved to lower power tubes.I have the omen's powered by a Medloy SP3  in the living room and they sound great! Do not over look...