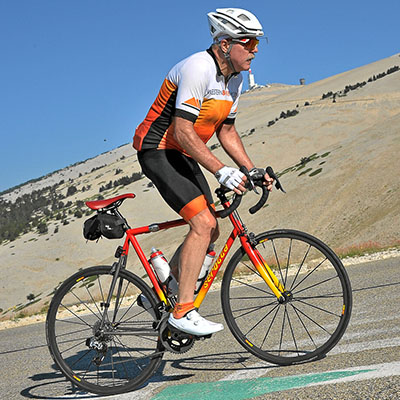 jaytor
Responses from jaytor
To Roon or not to Roon?


I'm using an Auralic Vega G2 as a Roon endpoint in one of my systems and have had no problems with it. But I only use the lightning app for simple setup functions, not for managing or playing music. 

Best AMP for GE Triton Reference Speakers


I used to own a pair of Triton 2+ speakers. Not quite the References, for sure, but they were in a fairly small room and were a good fit for the situation.  When I got them, I had a Krell FPB-300 that I had owned for about 20 years. This amp was ...

First tubes in 30 years


@noromance - I have a build thread on the Steve Hoffman forums. Build Thread

First tubes in 30 years


@noromance - I'm using a Jensen input transformer for the balanced inputs. The driver stage is coupled to the 300Bs using a c-core interstage transformer. Then another c-core transformer for the outputs.  The 300Bs each have a Tentlabs filament s...

First tubes in 30 years


Thanks for the kind words. Now I have to decide whether to sell my XA60.8s. These are great amps, and are a nice "reference" to have to compare my DIY projects. But they are pretty big and heavy, so a little hard to tuck in a corner, and I have w...

First tubes in 30 years


Thanks folks. Yes, I'm really enjoying the DIY aspects of this hobby. It's very rewarding to build something yourself and have it make great music.  These amps really seem to be delivering the goods. They are a good match for the kind of music I ...

Current Best Value In A Pair of Quality 300B's?


I finished building a pair of 300B parallel SET monoblocks a few weeks ago. I started with a set of relatively inexpensive Linlai tubes but decided I wanted to really hear what these amps are capable of so I ordered a matched quad set of Western E...

Changing USB input on DAC to Coax SPDIF?


@musichead - For some reason, MSFT has chosen not to include this driver as a standard part of Windows. Not sure why. Most streamers are based on Linux and already include the required driver.

Changing USB input on DAC to Coax SPDIF?


Windows PCs will often require a special USB driver to worth with asynchronous audio inputs on DACs. Most audio streamers and Mac computers will not require a driver. Even though your DAC indicates that the USB input is designed to connect to a P...

Advice regarding streaming please.


The Pontus buffers and reclocks the data from the SPDIF port, so is less sensitive to the quality of the streamer than most DACs. The downside is that there are users that report sound glitches if the streamer clock is too far off in frequency fro...

Beginner wishes to build tube amp


I just finished building my first tube project - a pair of monoblock 300B SET amps. They turned out great. I'm still burning them in and don't have them hooked up to my main system yet, but they sound very nice in my hobby room system. I created a...

Value of Performa f50 speakers


I have a pair in my home theater along with a C50 center channel. I've had to replace a few drivers over the years, but they've given me over 20 years of service and still sound great. I've upgraded everything else in my theater more than once sin...

Wilson not delivering speakers as scheduled


I believe Wilson is a lot of composites in their speaker enclosures. I have heard that there is a severe shortage of the reason used to make these materials right now.The company I have making some speaker enclosures for me has been waiting for ma...

Western Electric or Takatsuki 300Bs?


You guys are doing a good job convincing me to get the Tak's. I appreciate your comments about your experience with these tube. 

Western Electric or Takatsuki 300Bs?


If you had asked me a few weeks ago, I would have said I had settled on the Takatsukis. It's only reading of a couple tube failures and the recent positive WE reviews that has me rethinking. I appreciate the positive endorsements for the Takatsuki...