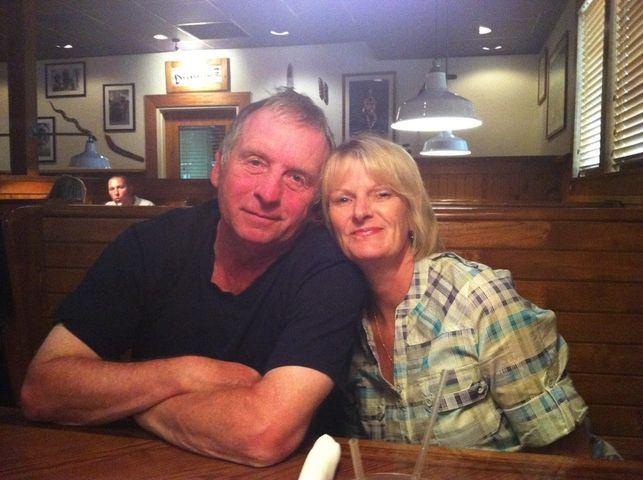 henry53
Responses from henry53
Objective vs Subjective…


When you have audio sites where experts tell you that a product is good or bad solely on measurements (which they do) then I'm afraid they have lost me. They state they do not listen, as they don't have too. So you can choose a product purely on m...

Suggestions for an integrated upgrade please


Any Musical Fidelity in your price range.

BS Node 2i: WiFi or Ethernet..?


FWIW in my situation my small music room has a very great bass problem at around 61Hz. I have built massive bass traps and lots of other treatment to tame it. However the most successful measure to treat it  was? To use WiFi instead of ethernet. N...

DAC Question: Delta-Sigma vs R2R


As an older guy with Meniere's ( tinnitus's big brother) I find my Denafrips Ares 2 a best solution at the price, many Dac's sound far too bright to me and some have a lot of sibilance, of the ones I have Marantz are the worst culprit,  I have a C...

Do we really know what "Live" music sounds like?


Does a movie sound or look like a play, no.

Audiogon resolutions for 2022 - #1 less exaggeration when it comes to system changes


I guess the placebo effect, as often berated, does however contribute to the enjoyment. If it makes you feel better why not keep taking the placebo, in the case of listening to audio it has no negative effect. I think it's like vinyl any measureme...

Fear and Loathing in the Audiophile community. Funny and real


When you stop listening you stop learning. The author seems to make the point that we should listen to opinions and respect other views, hopefully learn from other views. Measurements are a vital tool in the process and we should listen to those p...

Integrated upgrade recomendations


The Sprout is bright and the Wharfedale's are dull. If you are keeping one as part of any future upgrade path then bear in mind you like the current sound.  If you replace one of them, do so with the same characteristics. If you believe you will u...

Can recommend some non-fatigue SMALL bookshelf for near-field listening?


Depends on budget, so lets try of this mentioned: Elac 2.0/6.2b Kef LS 50 Vienna Acoustics Hayden Harbeth (any you can afford). Others Wharfedale and Monitor Audio, all too dull. Focal, Klipsch, B+W all too bright. I have three pairs of Aud...

How much of High End Audio is Horn Speakers?


It is clear that Klipsch are special, you either love them or not, I'm a definite not despite trying to do so for 50 years.

Room Treaments - Where To Begin...


I am an engineer with experience in acoustics, though mostly in the field of explosives (don't ask or ----).  Equalizers or DSP do not solve your room problems, altering your room solves or helps with your room problems. The first question is what...

HELP - Subwoofer placement


I use 2 DefTech Supercube 4000's, they are good for music very quick.  I tried 2 x SVS for lots more money but no noticeable difference. I mount them on bookshelf speaker stands for a much better balance than on the floor. You can feel them slight...

CDP or Transport and DAC? Recomendations?


I have an Audiolab 6000CDT with Denafrips Ares 2, could not be happier. Tried many combinations, most much more expensive, none were better.

Why Are People So Concerned About How Others Spend Their Money?


As I quoted early one well known test based forum recently totally destroyed the new Bluesound Node, a product that in its various guises is owned and enjoyed by many.  Interestingly the 'tester' never listened to the item merely based the finding...

Introspective of this forum: "Does the Audiophile Community Have a Promlem?" I Say yes!!!


I read an extremely detailed review of the new Bluesound Node 2021this week, it was lambasted. Seemingly everything was totally wrong with it?  Interestingly for a product designed, built and sold to solely reproduce music there was no mention of ...