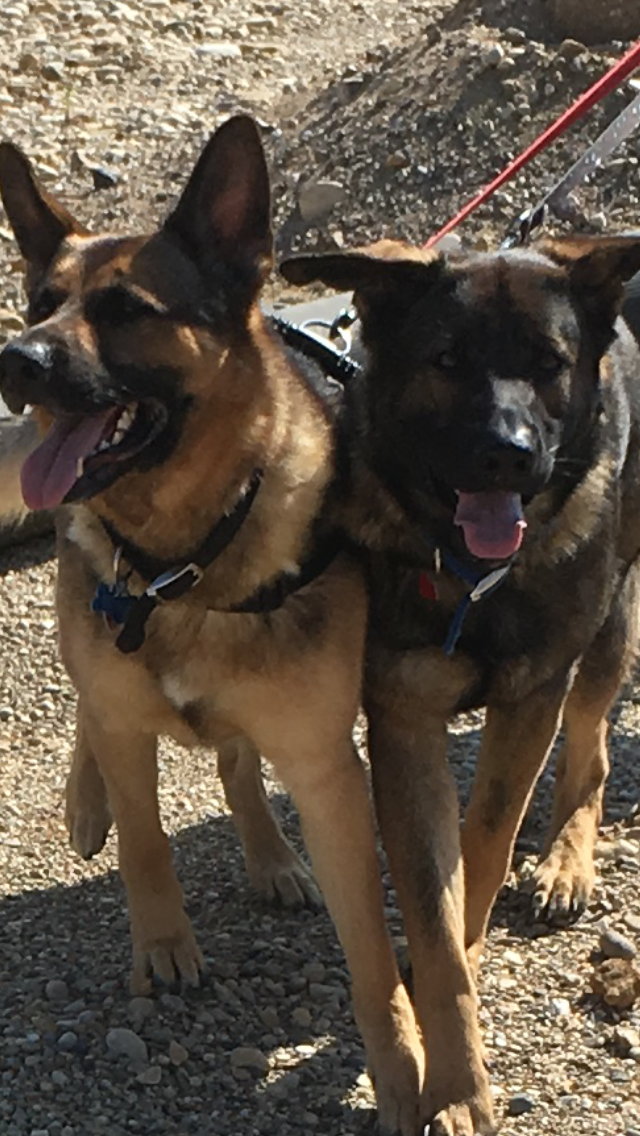 gshepardbuster
Responses from gshepardbuster
Whats playing on your system today?


+1 Eddie Money +1 RIP. 

... WHAT POWER CORD(S) ARE PLAYING IN YOU SYSTEM TODAY?


Audioquest Thunder (3), Blizzard (1), and NRG 10(1). 

What a sad world we now live in.......


I have three TTs, a tuner, and a CDP.  The CDP gets more use than the others combined.  Long live CDs!

Turntables


I remember a thread here a few months ago regarding the same phenomenon.  I don't recall the exact thread or details but if memory serves the consensus was pressing error or defects.  If not maybe someone who rembers or knows can chime in...

AudioQuest Storm series PC's are now 12awg


Good catch, I never noticed the change.  Glad I have first gen Thunders. I doubt going from 11-12 gauge makes them any more flexible though.  I may consider Monsoon or Blizzard for my sources, still using NRG 10s there.  

WHAT TURNTABLE?


There's a VPI dealer in Moore, OK, Reference Analog.  Don't know how far it is from Tulsa but the owner is a good guy, I bought a cart from him a couple years ago. 

VPI 40th Anniversary Table After Warranty Support Question


If there are any bugs or issues it's pretty much guaranteed they will surface within the 5 year warranty period.  

Looking for a mid-priced TT to install my 2M Black Cart


I had my 2M Black on a (now sold) Rega RP6 with shims and it rocked!  I now have the 2M Black on a Technics 1210 GR, no shims required, and it also rocks.  Both TTs will fall into your budget if used or discounted. 

Turntables


Luvrockin,  You are very welcome, glad we made it work. 

Audioquest new Storm series power cables thunder or tornado


Added another Thunder for my P10 Power Plant, oh boy!  Using NRG10s for sources.  I would try the Tornado or Hurricane but silver plated connectors tilt my balance to bright so here I shall stay.  But what works for me may not for you.  I wish I c...

Turntables


Paulcreed,   No offense taken:).  Just trying to clear up some things before this thread becomes flame the seller.  I don't know why hum and noise is now present in this scenario.  Hopefully an "aha" moment will occur and we can have a good laugh....

Turntables


I am the seller of table in question. I have never had any issues whatsoever.  I have gladly offered to buy the table back.  We listened in my setup then boxed the unit up together.  I treat people how I want to be treated and don't withhold info ...

Turntables


You can plug the Rega power plug into a regular outlet that's a different circuit to try and eliminate the hum.  The ground lug on the phono pre you say is tight so the issue has to be from another cause. Was the hum present at first set up or onl...

Turntables


Can you plug the phono preamp into a different outlet that's on a different circuit?  Or did the ground lug become loose from moving things around?  

Turntables


I would try a few more records before giving up.  There is a record store "2nd and Charles" in Highland according to their website.  I had one near me but they closed.