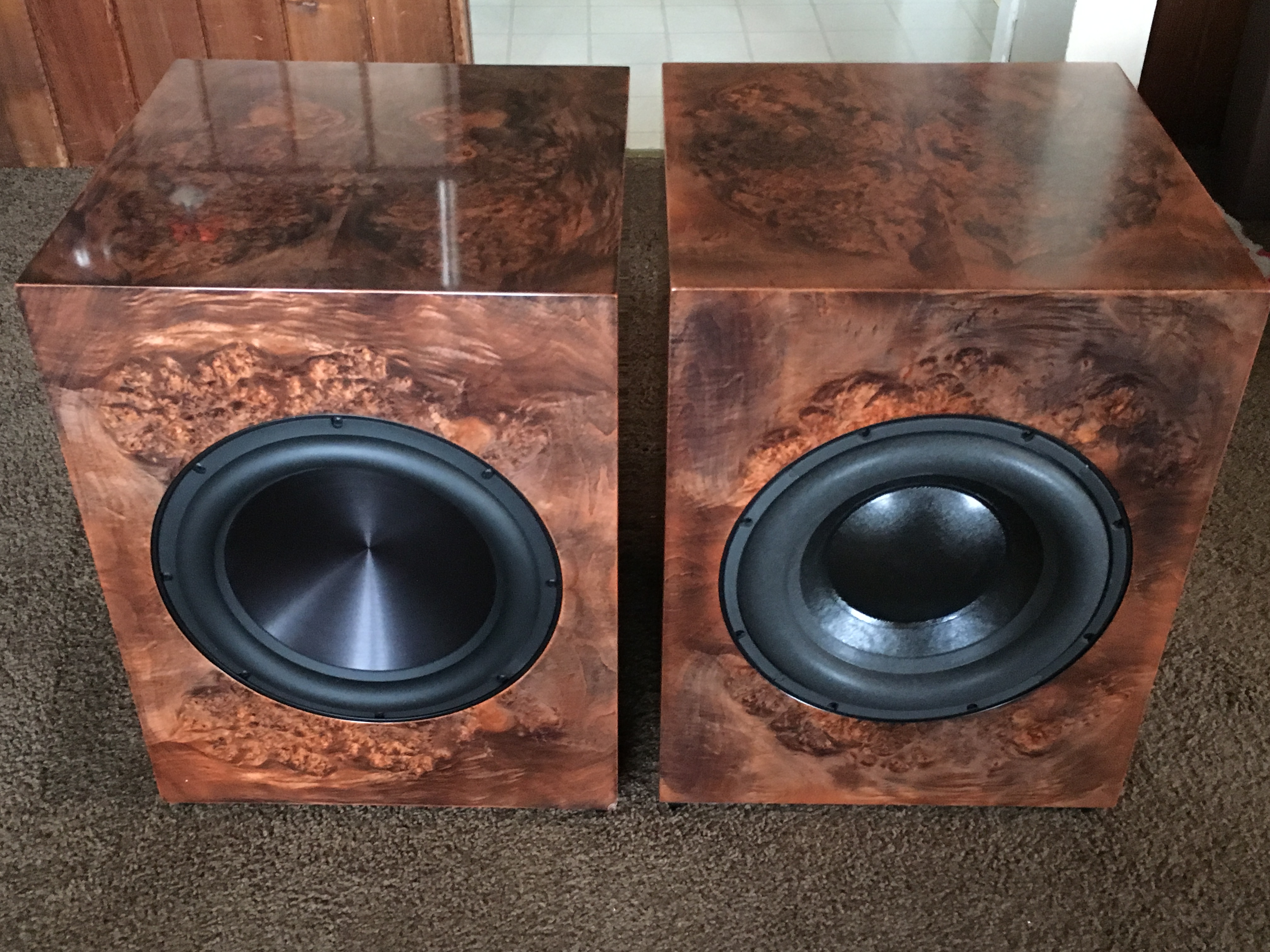 erndog
Responses from erndog
Anyone try Teo GC Jr interconnects yet?


Taras22:  Very helpful to know. Thank you. I'm staying put. 

Anyone try Teo GC Jr interconnects yet?


How does the GC-2 and GC jr compare with each other? I have the GC original and I'm quite happy with it.

Like female vocals - Check out Cold Specks


I like it!

Turntable recommendations around $2500


@trelja Thanks for the info.  I suppose the best way to know would be to try a few different ones out in my rig.  I have an all tube system  and love a little warmth and excellent bass.  I suppose my inclination is toward a natural and realistic s...

Turntable recommendations around $2500


@smrex13 Thanks buddy! Let me know where you land with this as I'd love to hear it. It will help me with gaining more experience with TT's. Cheers!

Turntable recommendations around $2500


Trelja- I've never heard a VPI yet.  Can you say more about what their house sound is?Scott-  Thanks for starting this thread as I'm also looking into buying my first turntable soon.  

My wife is at it again.........


Oh goody!  Loved reading these!

New in 2017


The new Drew Holcomb and the Neighbors is off the chart good!  https://smile.amazon.com/Souvenir-Drew-Holcomb-Neighbors/dp/B06X8ZH7TR/ref=pd_sbs_15_5?_encoding=UTF...Ive never heard them before today, so I'm a new fan. I found out about them becau...

New in 2017


Finally got Laura Marling's newest offering "Semper Femina".  It is my personal best cd I've heard so far for 2017!  It's recorded well too.  Highly recommended.

Rythmik subwoofers?


I had a Velodyne Spl 1200, then a JL audio fathom F110, and now a pair of 12" Salk/Rythmik subs and they are my favorite.  I liked the Fathom too but the 10" lost steam for me.  A pair of Fathom 13" would have been better for me, but I'm quite hap...

Best female vocal recording on CD?


Here's my current top 10 not in order:Beth Orton- Pass in TimeKT Tunstall- Invisible EmpireLaura Marling- A Creature I don't knowMaMuse- Integration of the AwkwardNatalie Merchant- Paradise is thereRachel Sage- Blue RoseShelby Lynn- Suit yourself ...

New in 2017


Looking forward to Laura Marling's new album due in March.  I have all her cd's and they are fabulous!  

Hello Tube Amplification--Goodbye Subwoofer


Agreed.  Keep the sub

Aurender servers and power cords


I found that my Aurender is highly tuneable based on which power cord is chosen.  I'm using a loom of Sablon gran coronas and it sounds fabulous.  I'm sure your Shunyata will be an improvement.  Let us know how it sounds.

Melody Gardot - My one and only thrill


I have all of her CDs, I'm a big fan.My all time favorite song of hers is "Some Lessons" on the Worrisome Heart cd.  You have to hear this song, truly sublime.