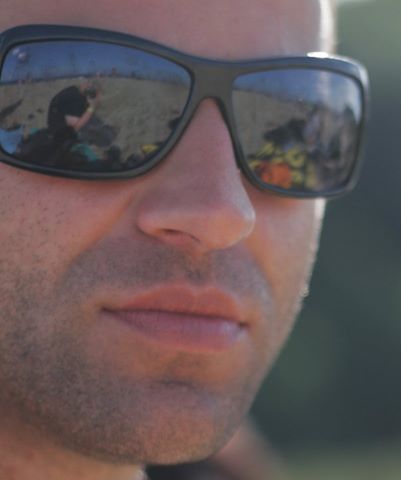 donpen21
Responses from donpen21
Cary CAD-300sei vs Sun Audio SV 300BE match for JMlab Micro Utopia


OKI know answer nowSun Audio 300b is beauty match to this micro utopia speakersBut new question:In this system I have only one sourceSun Audio is poweramp with two potentiometr Use it with or without preamp ?

Lampizator question


Lampizator is one of the most overpriced audio equipmentI had borrowed Big7 DAC and was really disapointed , especially quality of build is scandalous in this price 

Lampizator Big7 as a preamp


It was 300B Psvane version, so better than standard

Lampizator Big7 as a preamp


I borrowed Lampi Big7and I am little disapointedFirst : build quality is like DIY product( especially in this price )sonically is good, colourfull with weight and body, but resolution and detail is better in BerkeleyThe most important: quality of ...

Jbl Project Array 1400 vs dynaudio c1 speakers


JBL Array has much more realistic and pleasent sound , and dynamic is step above Dynaudio .No contest JBL is so much better

Amplifier for JBL Array 1000


Georgehifithanks for advicethere's any other persons experience with JBL Array serieswhat will be the best amplifier for them ?

KR Audio VA350 vs NAT Single GM70


I am looking for amplifier to JBL Array 1000Recomended amplifier from 10 to 200watt, impedance 8ohm, sensitivity 89dB, so its looks like easy load

What are some of the most underrated and overrated loudspeakers you've auditioned?


Overrated:Dynaudio, Totem, Audio Note ( especially price for this kind of 2-way monitors in poor cabinet )Underrated:many active speakers : Backes&Muller, Geithainthey play so much better than passive in similar price , and You dont need any (...

Most impressive small footprint speaker


Totem Mani-2Platinum SoloAAD 2001/2002but all need really monster amp

looking for a tube preamps that doesn't sound like SS


I had Audio Research SP-6B, and Joule Electra is far betterOld Conrad Johnson have nice tube sound but not have dynamic like Joule

looking for a tube preamps that doesn't sound like SS


Joule Electra - real tube sound but with great dynamic and impact too

Should I add a Preamp to my system


I had similar dillema to Yours. I have Berkeley Alpha DAC with digital volume control to my active Backes&Muller speakers and think dont need a preamp. In the manual of Berkeley they said: If You dont want loss fidelity dont use a pre.I tried ...

Berkeley Alpha DAC with or without preamp ?


Joeinidas You said : Joule is fabuloussweet , full, organic , rich sound with great dynamic thanks for Your help

Most "disappeared" speakers.


ESS AMT 

Best Powered Monitors


Very good active monitors to use in home audio, not in studio are German Backes&Muller. They are not so clinical like most of studio monitors and have incredible slam and controlled bass impact.