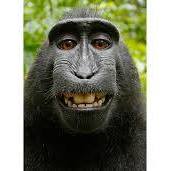 caesar148
Responses from caesar148
Adcom GFA-5800 Opinions


I was a former owner of this amp. Unfortunately this amp did not meet my expectation. I compared it with the Sony TA-N77ES and Onkyo M-508 power amps and in my opinion they beat the Adcom amp easily. I was very disappointed with it. It had a uniqu...

RIP - Richard Brown, BEL


This is indeed a sad moment. The audio world has lost a great designer. I was in touch with him recently about buying a MkV. It looks like I'm too late.

Please recommend a top-notch bookshlef speaker


I am surprise nobody mentioned the LS3/5A or the LS3/5A V2. The former is no longer in production but you can get the V2 from Stirling Broadcast. Add a sub like the AB1 and you are in audio nirvana.

Personal amp evolution


DBX BX-3 My first introduction to audio so I did not have much experience but I could tell this amp could not cut it. Any cheap Japanese amp could best it anytime.Sony TA-N77ES Powerful, detailed but a little rough on the edgesAdcom GFA 5800 Worst...

Help troubleshooting McCormack separates?


Try moving the speaker to different position in the room. If it persist, try a different speaker. Ruptured cone or panel have been know to resonate at a certain frequency and produce the characteristics you mentioned. Sometimes it can be a loose w...

Help My Krell amp is too big.


You must have forgotten the proper sequence to getting things done - You build your new home to fit your audio system and not the other way around :-).I would suggest you not sell off your Krell but instead try to work with what you have. Firstly ...

VR-4JR or USHER 6371


Congratulation on you purchase of the VR-4jr. Drive them with tubes and you can have one incredible system. I heard them with Manley mono blocks. The instruments sounded so real it was unbelievable. It actually felt like it was being played life i...

VR-4JR or USHER 6371


It is the 6391 I heard and not the 6381. That't because I am located in Singapore. Okay, went down to the dealer and auditioned the 6371 and my opinioned on Ursher has changed. The 6371 is good. Unlike the 6391, the boxy coloration was absent. Qui...

VR-4JR or USHER 6371


I have heard the VR-4jr and the Usher 6391 but not the 6371. The 6391 is the bigger brother of the 6371. The VR-4's mid range was very impressive. Very clear and realistic but the bass was a little boomy. This was probably due to the room acoustic...