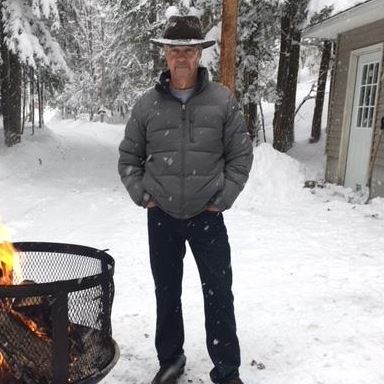 beernut
Responses from beernut
Magnepan LRS- what amp should i consider? (sub $2,000)


I also had a very good experience with a Wyred STA-500 I think it was. Class D but sounded quite good and plenty of juice...

Magnepan LRS- what amp should i consider? (sub $2,000)


I currently feed my LRS's with a Parasound Hint Integrated. As mentioned above, a sweet combo. It has plenty of current, John Curl design and is a virtual Swiss Army knife of an amp. I decided to consolidate gear awhile back using the Halo INT as ...

Class D for a Tube Lover


Try a Rogue Sphinx. Class D paired with a tube pre-amp section. Fits your budget nicely and sound real fine. I owned 2 and really liked them. Very basic analog amps that are made in the USA with a great reputation.

Better Integrated Amp?


You have been given some excellent advise and choices above. I second the Yamaha options as well rounded and full featured integrated amps. The Rega Brio is minimalist but sounds great and has a better phono section. Cambridge CXA series is nice a...

Internal DAC vs stand alone DAC.....


That's an interesting angle to the issue!

What is the most FUN pair of speakers you've ever had and why?


Great thread. I second the Klipsch Forte III. Really had the boogie factor. I will also say my Klipsch Heresy III were fun as well. Alas, life throws us curve balls and things change. I'd take the Forte III's back in a heartbeat..

Speakers for audio and home theater


Interesting question and some good suggestions. I am one who believes that there are speakers geared towards home theater that are not necessarily very musical. That is sell the sizzle and not accuracy. The Klipsch floor standers come to mind, ver...

Upgrade DAC for an Oppo BDP103


Thanks for the replies! Well considered....

Any tweaks I'm missing?


That might be the most extensive list of "tweaks" I have ever seen. What is it you are trying to fix? This has always amazed me, why would a well thought out and set up system need all of these tiny little adjustments? Different isn't always bette...

Klipsch speaker choices


Ok, great post. I've owned Heresy III's and the Forte III's and loved them both, personal situation forced me to sell both. If and when I go back to Klipsch it will be from the Heritage series for sure, they are a different breed than the rest of ...

Speaker advice for listening to Blues music


Well, I've been down this path many, many times. I own 900+ cd's of mostly blues. I've tried many, many combinations of speakers and amps (still experimenting). The best combination I've had, bar none, was Klipsch Heritage (Heresy III and Forte II...

Speaker suggestions


One vote for Klipsch Forte III's. Had a pair, had to downsize a bit to Heresy III's but miss the Forte's dearly. Easy to drive, dynamic yet refined sounding. These are NOT your grandpa's Forte's....

Rega Brio R or Alex R for new Klipsch Heresy III's.


Very interesting info. mechans. Most appreciated....

Rega Brio R or Alex R for new Klipsch Heresy III's.


Wow, beautiful amp. Price is a bit more than I had budgeted. However, it has me thinking....

Rega Brio R or Alex R for new Klipsch Heresy III's.


Thanks guys for the above, never owned any Peachtree products but I've read good things. Unique look as well. Food for thought....