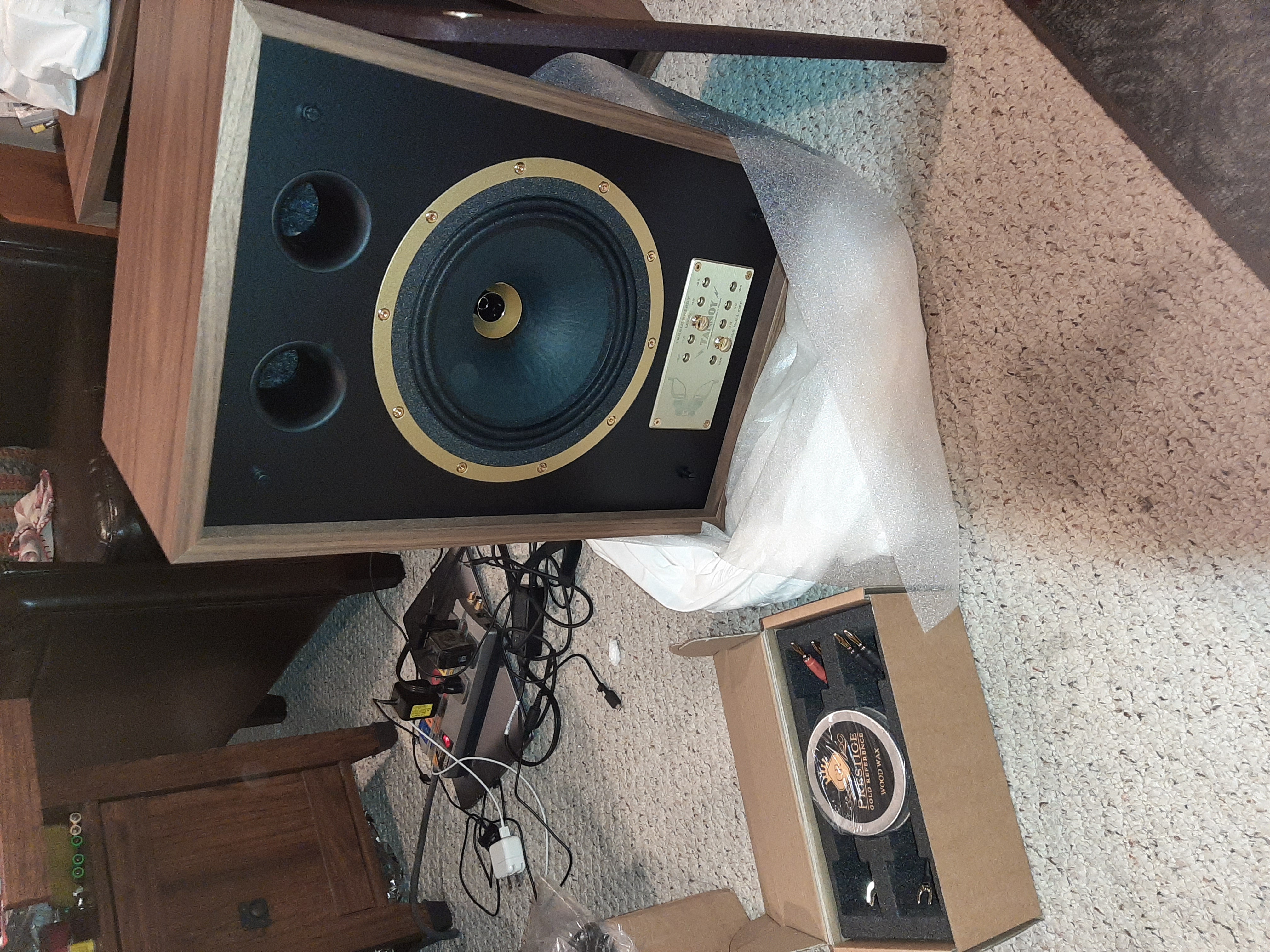 audioguy85
Responses from audioguy85
Streamer's without built in DAC options?


Why not just use a laptop, ipad, android device, or an ipod touch to stream? I don't get why anyone would pay for a stand alone streamer when you probably already have a multitude of devices that essentially do the same thing already. The quality ...

So you have a great hi end stereo preamp, but


It's pretty simple really, AVR's suck for 2 channel audio! They were designed for multi channel surround sound, and that's the domain that they should stay in. If you desire quality 2 channel sound, then you will need to open your wallet. Anything...

What should be my next speaker - the never ending question


Just get Tannoys and end it...lifetime speakers...

The cost of LP's and CD's - an observation


I have records bought in early eighties as a young man and none of them have developed more pops and clicks, that is a bunch of bull. It is all in how they are stored and cared for....those records are as pristine as when I bought them all those y...

The Great Cartridge Shootout


I'll stick will my Hana EL, easy to set up and sounds fantastic, @ only $475. I could buy  3 of these for the price of both of those. There comes a point of diminishing returns as well as funds. I'd rather spend money on acquiring more records hon...

$10K Budget for Speakers: Martin Logan Masterpiece vs Tannoy


Loving my tannoys, they grow on ya....no lack of bass, detail, or imaging...in fact imaging is what they are known for...depth, width, & height, 3d, holographic. Not to mention non-fatiguing, warm, and beautiful. Everything in one gorgeous pac...

looking for a nice small home theatre set up


Tannoy used to make a great speaker 5.1 set up. The sattelites and center are super small yet sound unreal, as they utilize a coaxial driver design (tweeter is stacked atop woofer). The sub is small as well, but potent, and utilizes both a driver ...

LOOKING FOR CD STORAGE RACKS


You could maybe try the spinner racks that hold cd's on multiple faces of the rack. Amazon sells a bunch...some larger ones have a capacity of 500 or more....

Looking for more detail in a speaker


Along with more detail comes, usually, more brightness. I'll cope with a bit less detail for warmth. 

Why is black so popular for components?


I like the marantz champagne finish, although seemingly only avail in the UK. They rather fancy the silver front fascias on the other side of the pond for some reason or other. In my set up, I like to mix and match, some black, some silver, along ...

Audio Research preamps EXCESSIVE OPERATING COSTS


I keep 2 channel as 2 channel, meaning completely seperate from the surround sound home theater stuff. I use a sony str dn1080 for home theater duties. It, in my opinion, is the best out there for years running for the price. No idea why anyone wo...

A new way of adjusting anti skate!


There is video, I forget where i saw it, that demonstrates when you have adequately set anti-skate. It depicts the stylus in the dead wax, run-out groove, moving towards the label slowly. If it moves to quickly, you have too little anti-skate. I j...

This is not a discussion of whether Digital is better than Analog or vice-versa


Vinyl sounds better, sorry...you will never ever attain that tubey magical sound that was available on lp's from the 50's 60's & early 70's via any digital medium. I robbed Tom port's "tubey magical sound". 

Floor standing or Large bookshelf recommendations - 2.0 channel setup


I'd throw the Tannoy legacy eaton on that list. A very large stand mount. 

I've been dragged to recommendations, kicking and screaming


I listen to the fm radio, both jazz and classical stations broadcasting in high quality FREE sound. I'm not paying for something I can still get for free, I seldom stream anything anyhow...