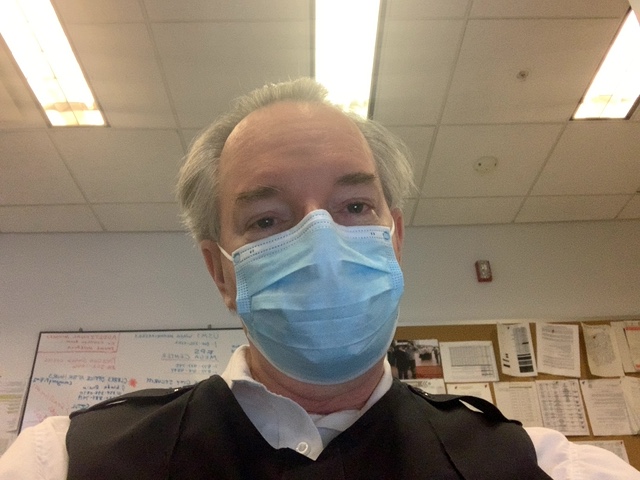 anotherbob
Responses from anotherbob
Had an epiphany, what would happen when all of you die?


Wow some deep atheist beliefs MC, not buying it.

Some interesting stats from Discogs


Very interesting that many are still utilizing vinyl and/or CD's.  I'm sure most know it doesn't compare to streaming use in sheer numbers and potential sound quality, but still give credit where it's due.  Along with it I'm sure there's strong sa...

If you had access to a time machine, what concerts would you go back to see?


World Series of Rock at Cleveland Municipal Stadium featuring Journey, Foreigner, Electric Light Orchestra and one other band that I can't remember.  Amazing afternoon and night!

CD or Streaming... am I missing out?


It must depend on your setup, I have a NAD M33 and stream Qobuz HR and it blows away my CD player so much so that I removed it. Admittedly the CD player was a Yamaha mid-level at best and the M33 is not. Even if they were simply equal (they were n...

Recommendations for modern integrated with tone & balance controls other than Mcintosh


Try the new NAD M33 (if you can find it), it's got a revolutionary 200 wpc integrated amp by Purifi, and includes streaming, Bluetooth AptX HD, Dirac Live room correction, as well as other features. The amp's distortion is so low as to be almost i...

Disappointment with Pass Labs - I'm looking for something else


Just get the NAD M33 Integrated, streaming 200 wpc amp with Dirac Live room correction as well as tone controls and balance control.  Simplicity in a revolutionary, distortion free amp.

Suggest one obsure album we all should hear


Michael Stanley Band - Stagepass

Bookshelf speakers for small room


I have the NAD M33 along with Monitor Audio Gold 100 bookshelf speakers.  Love, Love, Love this setup!  I too, have it in a smallish bedroom, you can see my setup in my gallery.  My room is treated, too.

Are your current amps and other gear the best you've ever had?


Yes, by far the best I've ever had, NAD M33 Integrated amp/streamer into Monitor Audio Gold 100 bookshelf speakers into my treated, smallish bedroom.  The only thing that might get better would be speaker cables and power cable, but very satisfied...

Looking for a ''No braine'r Integrated amplifier under 7500 or so


No brainer here for an all in one, SOTA solid state amplification, streaming integrated 200 watt (into both 4 and 8 ohms) amp with Dirac Live room correction is the NAD M33. I have one and couldn't be happier. Last time I looked they were tough to...

"Black background" — What really contributes to this phenomenon?


practikl wrote:  "And after getting a black background you just found out that your new noise floor is your tinnitus..."I literally laughed out loud as this has been my experience!  I frequently work in an environment that has multiple (40ish) vid...

Vinyl on NAD M10 lower volume


This must be a record, no condescending, rude responses from the usual suspects!  Yet.

What exactly is textural density??


oldhvymec posted:  "dadork, do you know what da dork means in German? The DickChoose your words wisely. It's a VERY derogatory term. I mean if you want to learn, that is.. You are "The Dick" after all, by your own admission.."Well hvy one, in case...

What kind of listening chair


Shouldn't it be a Tekton chair?

If you stream music from the internet, I can't recommend this more highly


Do you have to have internet service via optical cable for this to work?  If not, could one adapt to optical from a router directly into an integrated system, in my case a NAD M33?