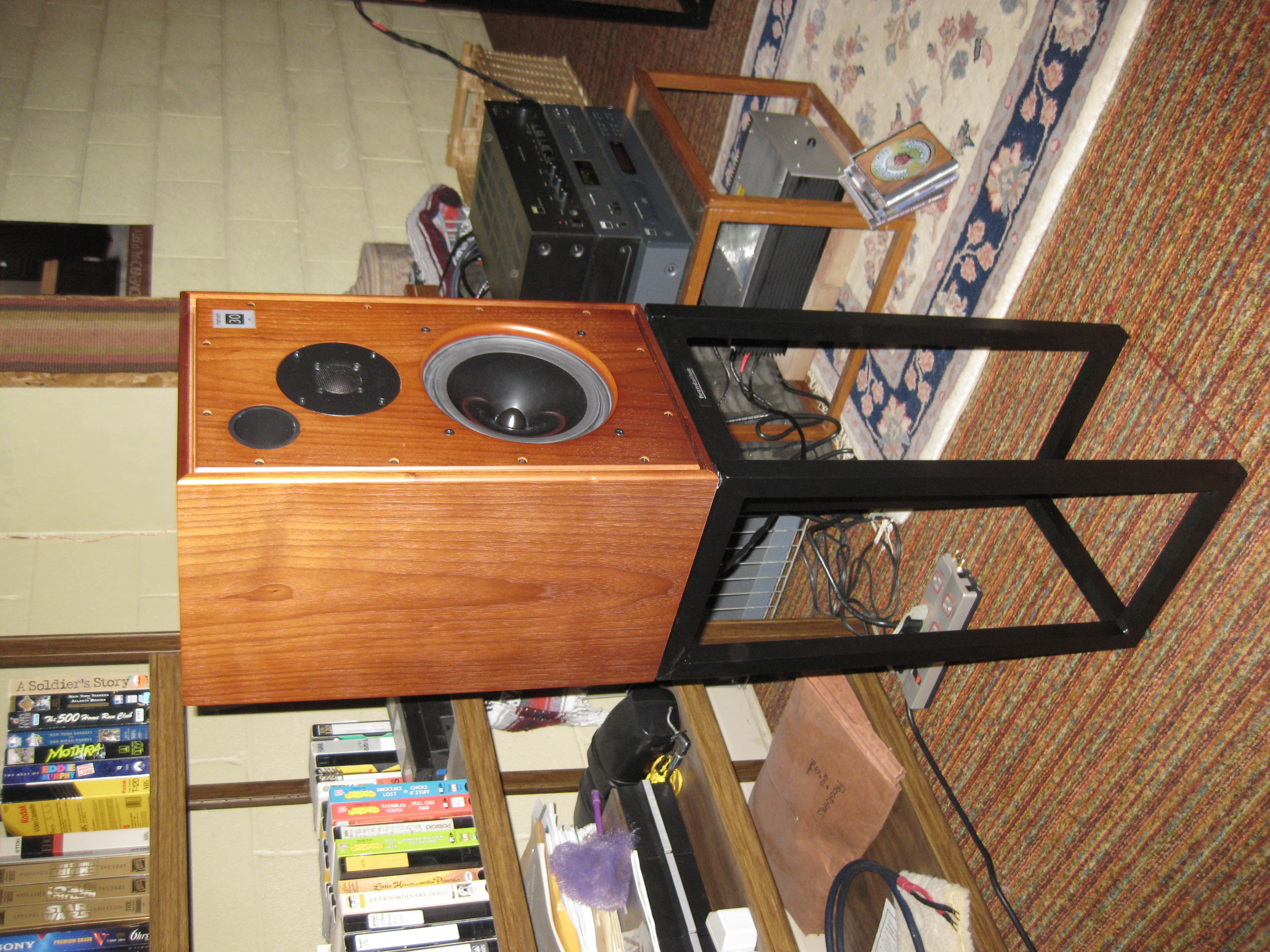 el34
Responses from el34
The Harbeth phenomenon


This is an interesting thread, many of you out there will have a problem with my two cents worth, but here it goes:I'm not saying this to sound superior, but I have the blessing of being a professional musician. I teach music all day, five days a ...

California Audio Lab -are they out of business?


Many thanks to all you folks out there! Bob

Tubes for Audible Illusions Modulus 3A?


Thanks to everyone. I know you have to be a bit of a masochist to use tubes,and perhaps my reaction to the AI price was a bit of a knee-jerk. I'll try a set from AI-sounds like I'll be happy and that they're the best bet. Bob

Audioquest Cobolt 2 ???


I use original Cobalt in two different systems(Dynaco amp to Vandersteen 2Ci,conrad-johnson amps to Magneplanar MG3a)and think they sound just fine.I've had them for 10 years now,have never had any problems nor a desire to upgrade. I saw the ad yo...

speakers for symphony at minimum budget?


Hi! I am primarily a classical listener also,and moved from Vandersteen 2ci's to a used pair of Magneplanar MG3a's(for the same reasons that you wish to upgrade). You can find these used on the net for 750.00 to 850.00,and your 120 watt ARC amp wi...

Magic with Magneplanars?


conrad-johnson tubes,top and bottom! I'm currently listening to MG 111a's with a c-j MV 100 on the bottom and two MV 50's strapped in mono on the mid panels and ribbons. These amps are identical circuit designs,each doing about 100 watts. It sound...

Best Used Tube Preamp (under $750)?


You can't go wrong with any conrad-johnson pre-amp. I've owned and loved the PV-6 and still own(and love) a PV-5. If you can hold out a bit longer,I wouldn't be surprised to see the Premier 3 creeping near you price range. That would be cool. Good...

Recommended BLUES recordings


For purely instrumental blues,you have to have Miles Davis' "Kind of Blue" on Columbia. There are also some re-issue versions as well. William Clarke's "Blowin' Like Hell" on the Alligator label and Roy Gaines "I Got the T-Bone Walker Blues" on Gr...

Can a Dynaco ST-70 run Vandy 2ce's?


My second system currently includes a Dyna Stereo 70 ( GSI Triode Mod,which reduces output to 25 WPC )and it sounds great as long as I don't push it too hard. If you're going to use a pair of ST 70's,I'd strap them in mono rather than using them a...

Best audio mag


If you're really into music,not just hi-fi per se,TAS is the only choice. Well written articles on a variety of subjects,and the record reviews alone are worth the subscription price. What good is great sounding stereo gear without great sounding ...

NAD Reliability


Hi. Let's see...I have a 20 year old 3020 integrated that powers the audio to my TV-it's on 24 hours a day and has never seen the inside of a repair shop. A 1020 pre-amp,21 years old is in my second system,also running 24 hours a day,also never a ...