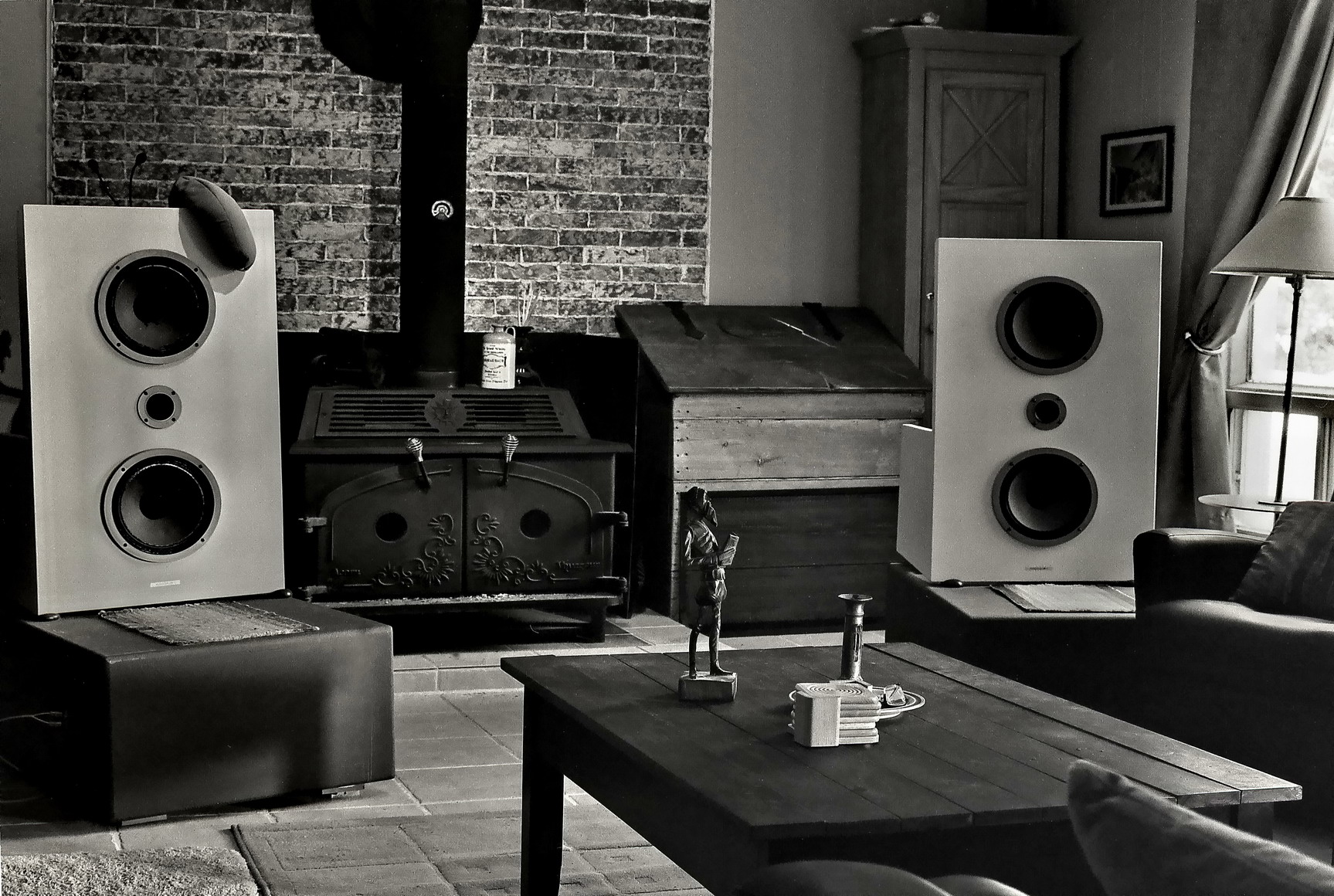 audiocus
Responses from audiocus
Anyone Successfully Go from Floor Standers to Bookshelf Monitors w/ Subs?


I've just taken that route. Had large OBs and changed to ProAc Tablette with two large sub-woofers. This is filling a 15' x 32' x 8' room that opens with an extension of 16' X 10' . It fills the room quite a bit. But only when the subs are on. The...

Most rooms don't need acoustical treatment.


I was always under that assumption until I heard the difference a good well place sound diffuser made to the sound stage and presentation. I had a demonstration done to me and an audiophile group in a private home. The person that did the demonstr...

CD player reliability.... good and bad.


I've bean listening to CDs since 1982. Most of the mas market units failed at one point or an other. The last CD player I bought  was a Meitner CD3 that I had to send out for adjustments. It did not ship well and I had to return the unit two times...

My ears are ready to retire!


I guess it all depends on what your listening to, how loud and what the size of your room will be. In my case, I own many different amplifiers and depending on these factors, I will place the best sounding amp that will fit that bill. In my bedroo...

What makes speaker's sound big?


Hello Martin. I've always had big speakers as my listening room is rather large. I've just changed to smaller ProAc speakers on sturdy heavy stands and added two 15" sub-woofers. One on each sides. The sound is pretty big and it will fill the room...

Has anybody bought or heard a Chinese knock off amplifier?


Having being part of the audiophile world for over forty years,I've had my share of good amplifiers. And some pretty bad ones too.  I'm one of those ho has given it a try a couple of times. My present main amplifier is a Music Angle 845 single end...

Any truth to my feeling that MM carts are possibly better than MC on rock recordings?


I have six different carts that I can switch around and two arms to put them on. Half are MM and the others are MC. I would think, it all depends on your combo of arm, cart and sut set up. I'm running two MC cartridges right now and I'm not thinki...

I was told to put Kitty Litter in my new speaker stands. Was he joking?


You can go to your hardware store to purchase a bag of sandblasting sand. You can get it in different sizes and it's nice and dry. 

Do chinese tube preamp/amp clones interest you?


I've bought a Chinese Tube amplifier about nine years ago that is still my preferred every day amp. But when I received it and plugged it in, the sound was dark and totally closed in. Fortunately, I found an upgrade on a DIY forum for that exact a...

Speakers "Disappearing"


I could never get my speakers to image properly. No matter what I did. That includes many different audio equipment or different speakers large or small. Until I got into OBs (open baffle speakers) Now the speakers completelydisappear. The only ...

Douk Audio. Any experience with any of their products?


Hello. I have a DOUK AUDIO USB DAC. It replaces my previous Muse DAC.In comparison, the Douk sounds much less congested and the music comes alive with lots of detail, a solid base and great imaging. I did have a problem with the driver that came w...