Inexpensive integrated for bedroom system-
---
Soliciting recommendations- I would like to put together a bedroom system. I have extra gear that instead of selling, will be this 2nd system. 

Sources are a Simaudio 260D CD player and a Magnum Dynalab MD 105 tuner. Speakers are very old school- KLH 6's. My main system has vinyl, but I doubt I will bother in the bedroom.

I doubt I need more than 35 wpc, and a headphone out jack is highly desirable. 

I'm not putting a price tag as I want to hear a broad range of ideas. I kind of think a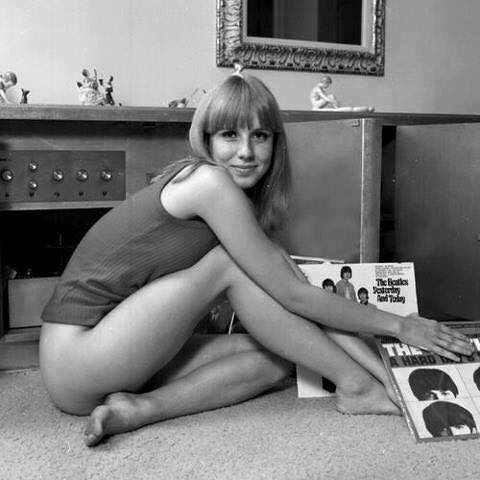 I highly recommend the integrated I've been using for the past two years: Arcam FMJ A19. It's a powerful 50!watts that drive my B&W 683 S2 floorstanders beautifully. It has headphone out and a MM phono section. It sounds outstanding and the build quality is excellent.

Other options would be the NAD c326BEE or Marantz PM6005. Many nice affordable integrateds out there. Good luck.

Cheers,

Scott
Nice spot for a small tube integrated maybe.

I like the Glow Audio Amp 1 I heard at a show a couple years back.   A nice product at a nice price and the sound I heard was top notch.  Only one rca input though so you'd need an external switch  of some sort.   Does have a headphone jack though I believe.

I picked up a Bel canto C5i used last year for under $1000 I would recommend.  It has everything in a small package and is all the hifi most would ever need.  Tube like smooth and laid back sound and can drive most any speaker pretty well.  Multiple digital inputs but only one analog again.   Has headphone jack that does a really good job with my Sennheisers.

IMO Stick with SIMAUDIO for system synergy, aesthetics, and a unit worthy of both the sources . 

E.g. (Used)  Simaudio Moon i-3 Integrated Amplifier

SOUNDSTAGE magazine review highlights:

Review Summary

Sound

 "Bass is deep, tight, and tuneful, and the midrange and highs are clear and clean with plenty of detail and finesse";
- "the i-3 has a certain amount of body to its sound -- not the dripping-wet voluptuousness of some low-powered tube amplifiers, but fullness and heft that help it sound quite natural";
-"doesn't necessarily provide state-of-the-art resolution," but
- "it is certainly resolving enough to use to compare certain source components as well as cables."

Features

 "Beefy and substantial" remote-controlled integrated amp rated at 100Wpc into 8 ohms, 160 into 4 ohms, and 200Wpc into 2 ohms; ten-year warranty.

Use

 "A rugged little beast" whose power output is great enough to drive almost any speaker, even those that are tough loads; line-level input A4 "bypasses the i-3's preamplifier stage and goes straight to the power-amplifier section," so you must use it with a component that has volume control.

Value

 "A very good value in a compact and elegant package."


Something else to consider, given that you said "inexpensive" would be an AV-Receiver that doesn't have built-in HDMI. Prices have plummeted for these. I picked up an Integra 4.6 with remote for cheap. I connect any HDMI into the TV, and then use the RCA Audio-Out ICs on the TV to connect to the receiver. For a bedroom system it works fine. One caveat is that a lot of the older AV-Receivers barely function without their remote, so be sure one is included.

Another make to consider would be the Denon AV-Receivers where the second number in the Model Name is a "8" (e.gs. 2802; 2807; 3808CI; etc.). These were very well made for what they were, and some like the 2807 got very solid reviews. Hope that helps.

Rotel RA-12 intergrated amp , All the features you want . Other then the operation buttons are small to see.Very powerful .quiet no hum or hiss, many tone features and a excellent dac, sounds better then my Nad Cd player . Heard with the new B&W 804 D3 speakers very nice Why spend more??? .Invest in top quality cables , Wireworld, Purist, Kimber cable to say a few.