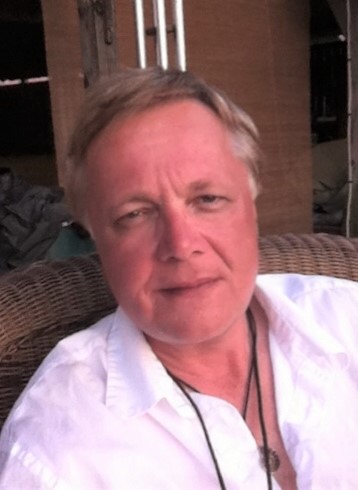 voiceofvinyl
Responses from voiceofvinyl
I lied to my wife about the price of Stax 009S headphone


Now I realize how I ruined my marriage. Instead of lying about the cost of my gear I tried to convince my ex that my newly purchased JBL 4350's would blend in with the living room furniture...

What brands tend to have the worst resale value?


I think there is a difference between "junk" audio and gear that doesn't get it's due. I walk the vintage audio road and there is gear that I have tried that gives great audio but doesn't get the respect it deserves...Interesting you mention Reali...

Serious turntable popping problem finally solved!!


Congrats on solving your problem.The amount of RFI power at play here reminds me to say to everyone- keep your cellphone away from your head. A few medical professionals I know have been talking about evidence (anecdotal) they are seeing which sho...

DIY speakers of solid/reclaimed wood?


Those speakers should be fine. They are small enough that even if they did very very slightly change shape (swell/shrink) you wouldn't hear a difference. I doubt you would see any effect on the joinery.Speaking of stable woods to use for speakers....

Is it possible to have vinyl nearly noise free?


Yes, you can listen to vinyl that is nearly noise-free. Playback system influences and record condition aside, some vinyl does play black quiet. I clean and play 2-30 records a week before listing, mostly classical and jazz and I have noticed some...

What is an Audiophile? Here's the list for newbies.


You don't buy the membership. You belong by your knowledge, listening skills and aspirations. Oh yeah.....and inability to grasp the idea that something could sound "different" and not "better" or "worse".

The "1st Pressing" LP Hysteria- Is the terminology wrong?


Thanks. Just curious- is there a reasonable body of knowledge to reference for vacuum tube terms? Is there a link you can send?

The "1st Pressing" LP Hysteria- Is the terminology wrong?


LOL. I can appreciate that completely. Just curious: Is it for lack of generally agreed-on terminology or is it the subjectivity of grading tubes based upon "the sonics"....or both. In my career as an innovation consultant, I would often have to s...

An Excellent New Read: "A Brief History Of Why Artists Are No Longer Making A Living..."


I did read the article. Thank you.For me there are two parallel points raised in the article: the difficulty of making a living as an artist in the contemporary music business and, the loss of craft in the music industry. The latter is of interest...

Arguments devolve on threads to wordsmithing contests


"In any dispute, the intensity of the feeling is inversely proportional to the value of the issues at stake" -Wallace Sayre(mike drop.....) 

Will Technology Kill the Audiophile Hobby?


Maybe we will develop the ability to perceive sights and sounds that we can't hear or see now, like the vibrational frequencies in all living matter- and that will be more beautiful than anything man could create....The way things are going, our s...

Any advice on buying quality vinyl


Interestingly, to me anyway, I read somewhere that some labels including RCA are no longer flying or shipping original master tapes overseas- they are just too valuable. So either the lacquers have to be cut stateside or they are sending digital m...

Any advice on buying quality vinyl


@edgewear,Nice experiment. To be very candid, I am at the edge of my competency now. Of the three choices. I have heard that back in those days, 2nd gen copies, used for mastering, would be flown to other pressing sites so that rules out tape sour...

USED RECORD GRADING- What's the Problems?


@tomic601,What is the "scraping" you mention? Is it cue-burn or groove wear? I am always adjusting the language I use to describe sonic and visual flaws. Thanks in advance.

USED RECORD GRADING- What's the Problems?


I use Mint only for sealed records. That does not mean that the record inside has no flaws, as noted by tomic601. On sealed recrods of value, I offer buyers the option of having me open it after they buy it. If the record is not MINT, then I give ...