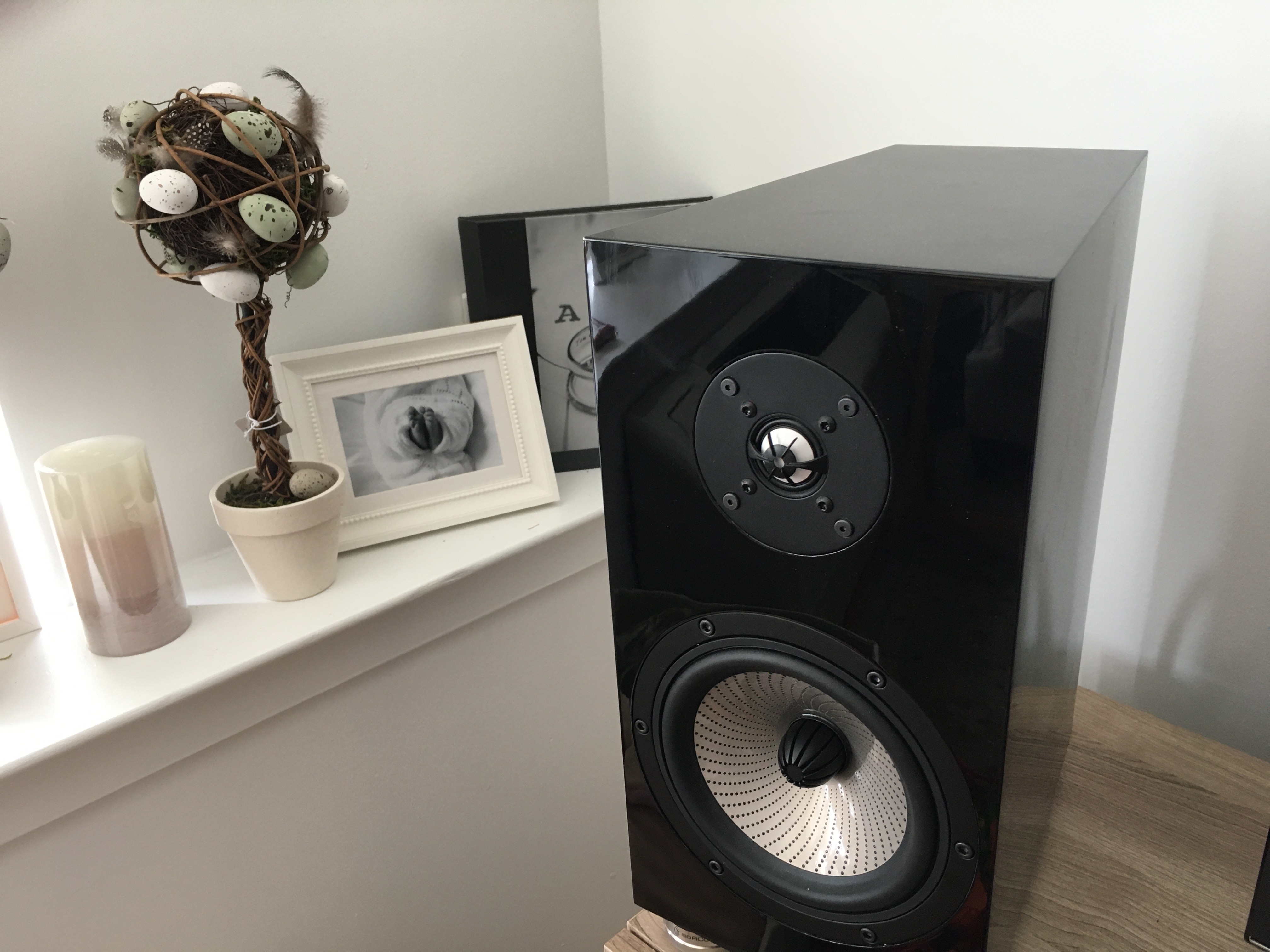 verdantaudio
Responses from verdantaudio
How long is the break-in time for a Sophia Electric Blue 6SN7 tube?


My experience with Sophia tubes in general is 150 hours is the optimal point but I will admit, I have never had an amp with the 6SN7s in it.  I would trust Sue.  Can't see any reason to leave an amp on 24/7 unless you have very restricted listenin...

What has been your costliest mistake in this hobby?


Foolishly bought a pair of speakers and:1.  Didn't negotiate hard enough and paid $2K more than I should have2.  Listened to the dealer when they said it would work in my roomI naively assumed that a dealer would actively try and solve my problem ...

Why are there so many wooden speakers?


MDF is used because it is cheap, is easy to bend and machine, requires minimal CAPEX and no specialized knowledge to manipulate.  If you want to compete in the high volume game, MDF or other wood material are inexpensive and the only way to compet...

What's your "diminishing returns" preamp choice?


If you can find one, the Ayre K-5xeMP is an amazing preamp for the money.  New it was $3500 to $4350 depending in the year but was brilliant.  You should be able to pick up a used unit in the $1800 to $2200 range depending on condition.  I regret ...

Speakers to pair with Elicit-R / Rega Planar 6?


Check out the Paradigm Prestige 75F.  Might work well for you.  

Alternatives to Brick and Mortar


The ambassador idea is interesting and lots of times, if you have a customer geographically close to someone who wants a demo, they will consider it. The other thing that is interesting is the idea of having more robust, regional, audiophile clubs...

Speakers to pair with Elicit-R / Rega Planar 6?


Depending on your taste, Rega has a decidedly warm sound profile for their amplifiers.  They also tend to do best with speakers that are easy to driver in terms of impedance.  They may be rated for 4 ohms but they will not be at their best.  I wou...

What's next for my system?


I would agree with everyone else.  Speakers are going to be where you will get the most bang for your buck.  Budget is key to help narrow in on choices that would be best for you.  

Alternatives to Brick and Mortar


As a manufacturer, importer and retailer who is focused on-line (though I do have multiple products I can't list on-line) this is an interesting thread.  Finding the right solution is extremely difficult.  One idea I have had is that I am consider...

Who's good at appraising stereo equipment?


Valuing used products is tough.  I accept trades for used gear and their is a trick to it.  The Agon bluebook is a good place to start but it uses a simple algorithm to determine value.  Looking at prior sales in Bluebook is helpful but they avera...

Powered Bluetooth speakers under $600


I have brand new A stock Scansonic M5 BTLs listed here for $525.  It was a special from the factory as they are normally $1000.  They are a darn nice pair of speakers with a 50w Class AB amp and the Bluetooth works extremely well.  They go to 55hz...

Replace Carver TFM 15?


I have a 26 year old TFM 15-CB.  Just had it refurbished for about $400 maybe eighteen months ago though I had a stretch where it was in storage and didn't need to have mine recapped.  Wonderful amp and for the money, it is really excellent.  My i...

Warn Sound Capacitor


Haven't heard ESA.  PX is definitely warmer than CSA.  I use both in different speakers and the CSAs are very neutral.  

Warn Sound Capacitor


ClarityCap PX are really nice for the money.  Neutral to warm, it is an excellent sounding cap that won't kill you in price.  Higher end ClarityCaps are really flat in frequency response.  If you want to spend a pit more, I would look at Mundorf. ...

Any love for Musical Fidelity integrateds?


I am a fan but they are less popular than you would think.  Really nice amps but I sell very few of them.  The M6 and M8s are unreal in terms of specs and quality.