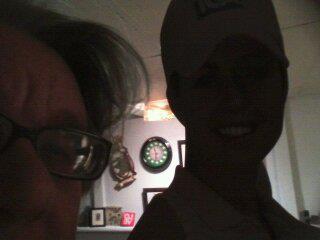 twochaudio1
Responses from twochaudio1
Who would buy a Boulder 3050 amplifier?


Stringreen.  It's the speaker's

Who would buy a Boulder 3050 amplifier?


You can have a Mickey D. Burger or a 1 in. Thick cooked pink Rib Eye there's noDifference.     Is that what your saying??

Confessions from a VPI owner of some 30 years


Dealer let the ball Fall on your footIt's sad. You walk in there good stores nowAnd all you See is monster, audio quest, &B&O.  Or sader yet  Now you See the likes of Martin Logan Or Krell at  Best Buy   Type stores  VPI should of   E. Mai...

why no recent Merlin speaker reviews?


I miss Bobby after reading all thisI have the  Black Magic VSM & All clearWire  Everywhere.  Just installed 2 black fuse.  That Damn fuse actually works 

Synergistic Research Black fuese


I just installed 2 black fuses in a niceTube intergraded amp.    I had toMove my speakers out from the wallAnd closer to gather.   Still great bassDeep sound stage.   DogOut side of speakers music is there.  One of a few Tweaks you can actuallyHea...