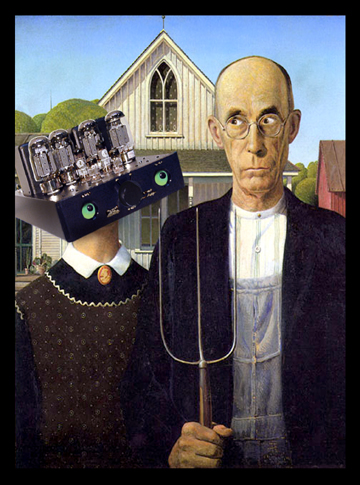 tubegb
Responses from tubegb
Featured Systems page defunct


Featured Systems are determined by Audiogon administration, not you the end user. What you've posted here belongs under Virtual Systems, with pictures...

Tune of the Day


@bdp24,A second vote for Slaw's recommendation on Little Village. The 1992 UK import (Reprise WX 462) is THE VERSION to own.

heat


I own several of these and they are very effective.https://www.ebay.com/sch/s-covers/m.html?ssPageName=STRK%3AMEFSXS%3AMESOI&_trksid=p2053788.m1543...To be used only when your electronics have cooled completely. In other words...when not in us...

Analogue Productions announces May 21st release of ultimate Kind Of Blue LP


@sbank,   I wouldn't be too concerned on a number of fronts:   From a quick search, I can find nothing that states the record is sold out. As previously stated by @bdp24, Acoustic Sounds continues to take pre-orders. When you...

Best way to wipe off the dust cleaning the gear


Here's one option:Custom Turntable & Audio Covers https://www.displaycasej.com/custom-audio-covers

Need help to file a FEDEX claim - damaged Nakamichi TA4A


Google and/or eBay can be your friend for something like this:https://www.ebay.com/itm/Nakamichi-TA-4A-Face-Plate-/114515156915

Can anyone recommend a printable label for vacuum tube boxes?


Brother P-touch label maker.

Class D for a Tube Lover


I own a Pass Labs Aleph 30 (30 watts, Class A) that is exceptional. And, it's also an exceptional space heater. On a whim I recently purchased a PS Audio Stellar S300 amplifier for the sole purpose of trying Class D amplification. After about 100 ...

Whats on your turntable tonight?


Ry Cooder – Bop 'Til You Drop – 1979 Warner Brothers   This was the first (July 11, 1979) digitally recorded LP of popular music with vocals. A 32-track digital recorder was used.

Best skiinny floorstanders


Audio PhysicExample:https://www.audiogon.com/listings/lisa2j8f-audio-physic-caldera-mkiii-full-range

How Do You Store Your Record Collection? Recommendations Please!


+1 for RyanTinselWoodworkerhttps://ryantinselwoodworker.patternbyetsy.com/shop/27056927/record-racks-oak

buget used amp ?


Belles 150A Hot Rod. You may have to be patient for one to come up for sale. Yes, I own one of these amplifiers and they offer excellent performance and value. One person's opinion...

If your were to assemble a vintage system ?


1. Advent 300 receiver 2. Large Advent (walnut) loudspeakers3. Dual 510 turntable w/Micro Acoustics phono cartridge

Whats on your turntable tonight?


There has to be a common thread (guitar) involved with these four, just don't ask what it is… Doc Powell – The Doctor (VTL label, OOP) Nils Lofgren – Acoustic Live (Boy, do I wish I was at this one.) David Lindley and El Rayo-X - Win This Recor...

Back To Static!


It would be good practice to keep any tape head demagnetizer well away from your phono cartridge, especially a moving magnet design.