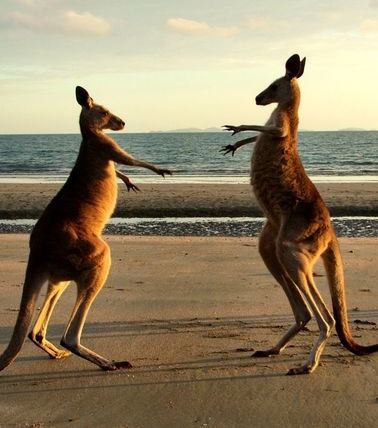 trombonist
Responses from trombonist
Omaha NE


Include me if there are any get together's!I have been in the Industry since World Radio days and still love it .. crazy!

Grumble, grumble come on Audiogon


Elizabeth, I am sorry, but yes .. many items for sale are repurposed and can be found in new applied areas for crazy pricing.Even my grocery store (chain) finds the gall to ask $5 more for a bottle of wine in 1 area of town vs the other .. go figu...

Grumble, grumble come on Audiogon


Viridian - " If the ad said there was an accessory involved and did not say what it is, then it is incumbent on you, should you want to buy it, to ask what the accessory is. The seller would then tell you that it's the feet that came on the amp...

Power Cable ~ $300 - Which to get? Nordost, Audioquest, Furutech, Shunyata, Zavfino?


Alex, Have had some nice experiences w/the genius of David Schultz's products, so I was curious to see his DIY video on youtube on power cord building. Since you mentioned an interest .. it might give you a step up in the level of cord your produc...

Shunyata Alpha/Delta NR Line.


Am using Delta NR in place of a Python HX (hmm, green ends? Dont want to run 2 flights down to ck) on my Oppo 205. It has provided a nice small bump in sonics. Have a Hydra 2 & 20a Python feeding it.

Help with speaker cable recommendations please


Sorry, in my search I thought the topic was IC, my apology for crashing the topic!

Help with speaker cable recommendations please


I have purchased an early version of the Bionic cables at about 1k they are a great value, hitting above the purchase price. They are very resolving, great staging & placement, w/excellent tonal balance. The Bionics were at least as good as I ...

Counterpoint Amplifier Repair in Phoenix, AZ area?


Anyone reliably doing Alta Vista type upgrades?

Has anyone added a small subwoofer to 2 channel and been thrilled with the result?


Dont know the Kef or Rythmic .. know JL is a respected sub company.Had a Paradigm 2200, nice. But what a step up for me going to Rel. My vote is for REL!I added a 328 to my Monitor Audio small Gold 10 monitors, then upgraded speakersto tower Aeria...

Aerial 7B amp recommendations


Late to the discussion, but agree w/the last couple comments regarding jumpers. I tried several 5 to be exact .. (prices approximate)- AntiCable level 2.1 about $50- - an eBay audiophiles take on Dueland wire w/silver banana's, $99-- Tuneful Cable...

SPEAKERS, SPEAKERS AND MORE SPEAKERS.. BUT NEED BASS.?


Having been around the high-end audio for 20 plus years I had a great experience with a pair of Monitor Audio PM 702 gold on a 26 inch stand running a Parasound 2200 sub (then upgraded to a REL 328), great imaging & detail. Cost less than 2000...

NAME SOME RARE AUDIO ITEMS THAT DID NOT TAKE OFF BUT SHOULD HAVE & WHY.HERE'S MY LIST


I might add the Rapaport amplifier. when paired with its matching pre-amp, and hooked to its intended speaker of choice (Snell type A) it was heaven. As an added bonus, due to its class A design, you could almost roast marshmallows with it. Beauti...

NAME SOME RARE AUDIO ITEMS THAT DID NOT TAKE OFF BUT SHOULD HAVE & WHY.HERE'S MY LIST


Hey Supertweak .. gotta agree w/your initial post. A buddy and I were introduced to Tom Goetz back in the 80's. We were privy to auditioning many pair and new designs he came up with. They were characterized by a wide sound stage, great detail, ve...

re capping


So to this end of "knowing the circuit b4 recapping" .. I know the Counterpoint NPS 400 has been talked around the board a bit .. anyone know a tech who is proficient in Counterpoint? Mine will give a mild pop in one channel when powering up, no c...

Deciphering Shunyata chronological history for upgrade paths


BTW, just recently purchased a Python Alpha Cx 15a and initially it seems to have made a nice sonic improvement.Although I have said the Venom/Diamondbacks were clearly evident compared to my "stock power cords", I will go back and do some A-B-ing...