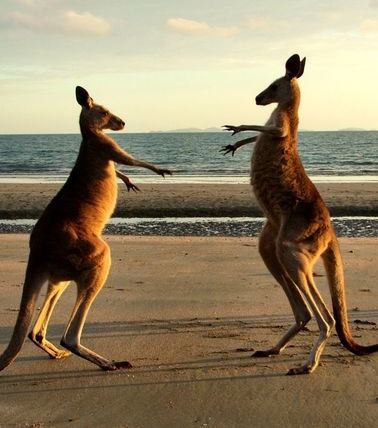 trombonist
Responses from trombonist
Add an external DAC. Make my Oppo UDP-205 a true top player


andrei_nz Read your post w/great remembrance of the changes I experienced w/my Oppo 205 doing very similar changes you suggest. My base system (NPS 400 Counterpoint amp into Aerial 7b's then, now 10mkII) was driven w/the 205 as source & pre-am...

Best songs to test speakers


For overall 1 disc to have (if you can find it) I choose Opus 1 (1st) test CD .. amazing breadth of music and well recorded .. Tiden barogue (unsure of name/spelling cut) I have found glaring distinctions from 1 system to another .. and while its ...

Forever speakers around $5000


Agree with Ishkabibil about amp.Find solid amp w good sonic characteristics then balance that w speaker characteristics.Joseph Audio /upper Parasound or Aerial 7b or 9's with same or Bedini 802Love my Counterpoint NPS but hard to find ..

SCAM ALERT ON MULTIPLE CRAIGS LISTS - Watch Out!


Slight variation on the add, only w/bullet points listed in Omaha CL w/773 area code phn .. "$600-" "No. 390S cd player processor Mark Levinson LIKE NEW CONDITION !!! 1:- For Sale a Pair of Mark Levinson No 390s cd player processor 2:- Original pa...

Omaha NE


Include me if there are any get together's!I have been in the Industry since World Radio days and still love it .. crazy!

Grumble, grumble come on Audiogon


Elizabeth, I am sorry, but yes .. many items for sale are repurposed and can be found in new applied areas for crazy pricing.Even my grocery store (chain) finds the gall to ask $5 more for a bottle of wine in 1 area of town vs the other .. go figu...

Grumble, grumble come on Audiogon


Viridian - " If the ad said there was an accessory involved and did not say what it is, then it is incumbent on you, should you want to buy it, to ask what the accessory is. The seller would then tell you that it's the feet that came on the amp...

Power Cable ~ $300 - Which to get? Nordost, Audioquest, Furutech, Shunyata, Zavfino?


Alex, Have had some nice experiences w/the genius of David Schultz's products, so I was curious to see his DIY video on youtube on power cord building. Since you mentioned an interest .. it might give you a step up in the level of cord your produc...

Shunyata Alpha/Delta NR Line.


Am using Delta NR in place of a Python HX (hmm, green ends? Dont want to run 2 flights down to ck) on my Oppo 205. It has provided a nice small bump in sonics. Have a Hydra 2 & 20a Python feeding it.

Help with speaker cable recommendations please


Sorry, in my search I thought the topic was IC, my apology for crashing the topic!

Help with speaker cable recommendations please


I have purchased an early version of the Bionic cables at about 1k they are a great value, hitting above the purchase price. They are very resolving, great staging & placement, w/excellent tonal balance. The Bionics were at least as good as I ...

Counterpoint Amplifier Repair in Phoenix, AZ area?


Anyone reliably doing Alta Vista type upgrades?

Has anyone added a small subwoofer to 2 channel and been thrilled with the result?


Dont know the Kef or Rythmic .. know JL is a respected sub company.Had a Paradigm 2200, nice. But what a step up for me going to Rel. My vote is for REL!I added a 328 to my Monitor Audio small Gold 10 monitors, then upgraded speakersto tower Aeria...

Aerial 7B amp recommendations


Late to the discussion, but agree w/the last couple comments regarding jumpers. I tried several 5 to be exact .. (prices approximate)- AntiCable level 2.1 about $50- - an eBay audiophiles take on Dueland wire w/silver banana's, $99-- Tuneful Cable...

SPEAKERS, SPEAKERS AND MORE SPEAKERS.. BUT NEED BASS.?


Having been around the high-end audio for 20 plus years I had a great experience with a pair of Monitor Audio PM 702 gold on a 26 inch stand running a Parasound 2200 sub (then upgraded to a REL 328), great imaging & detail. Cost less than 2000...