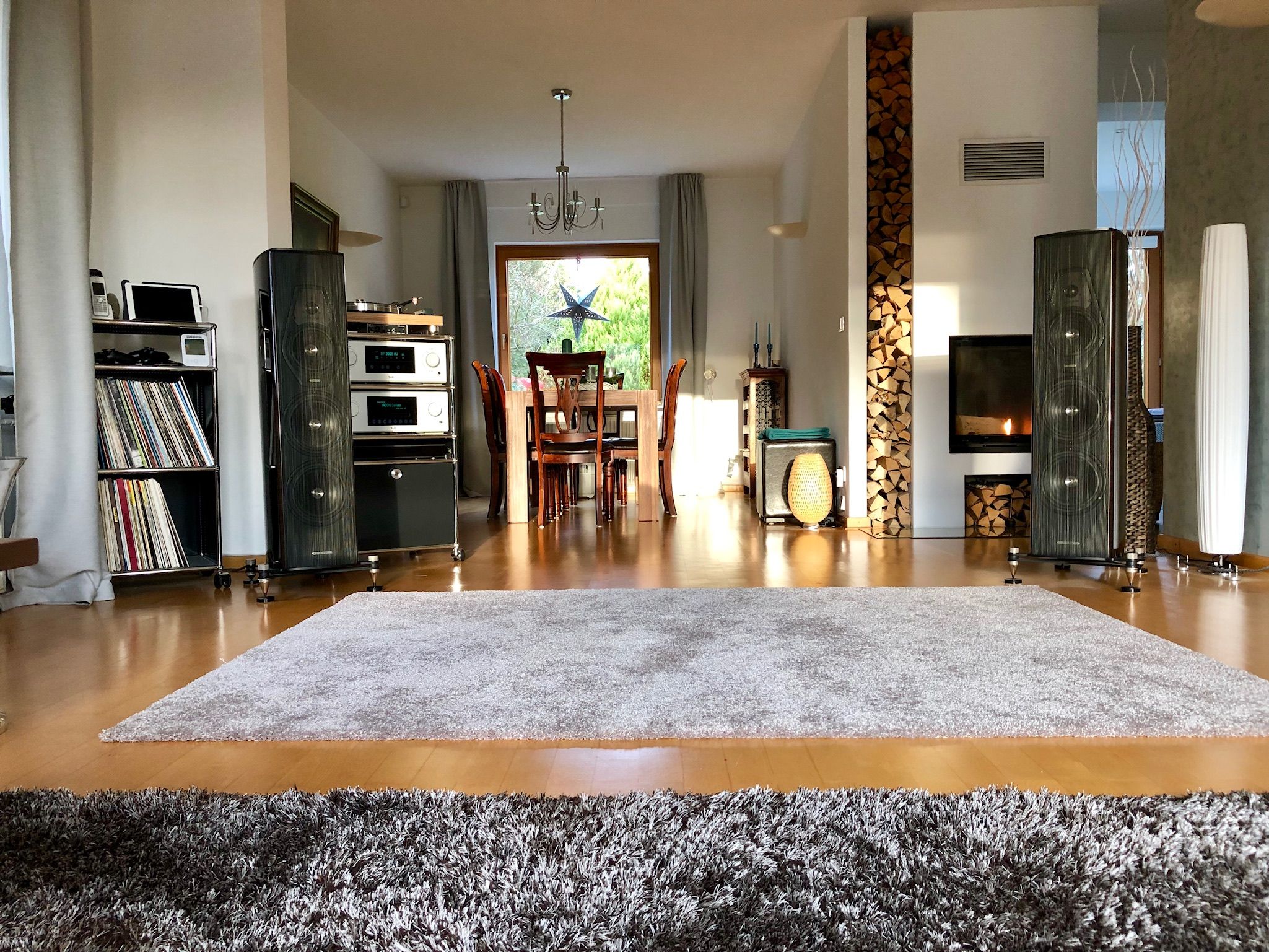 tom6897
Responses from tom6897
Better to plug it in ... ... ...


Glad it worked out well for you. That is why we often say that "Everything Matters". Tweaking and experimentation is part of the fun.

Clearaudio Concept Tear Down


All the time.......that's what tweaking does! Gives you the opportunity to get more familiar with your rig and what makes it "sing".🎼😃

Does anyone leave their amp and preamp on all the time?


Yeah, one flight in their private jet instead of flying commercial and they have polluted more than I will in a hundred years of leaving my equipment on. They also typically own several gas guzzlers by way of automobiles,  SUV's and or super sport...

Speaker Cover Cloth?


I use two flannel queen size pillow cases when I go out of town for a week or more.

Auralic vs Aurender


@wjt3- Been awhile since your purchase, could you PM me and let me know your thoughts. I am on the fence between Aurender, Auralic and a custom build for audio only server/ripper. (soundstage, musicality, resolution and "blackness" of the signal a...

Selling on Audiogon


Sold lots on USAUDIOMART never ever paid a fee! Sometimes several $$$$

Need Owners Manual for VTL MB750s
Try contacting them via Customer Support: Vacuum Tube Logic, 4774 Murietta Street, Suite 10, Chino, CA 91710. Tel: (909) 627-5944. Fax: (909) 627-6988. E-mail: [email protected] Internet: http://www.vtl.com/Good luck and and Happy Listening!
Your memory of Audio Marketing, esp. B.S.


"The quality goes in,  before the name goes on......... Zenith"!"Rainbow of Sound". - Crosley Electronics "Better Sight.....Better Sound.......Better Buy"  - Magnavox "America's Smart Set". - Admiral 

Optimal connectivity for watching TV and 2 channel audio


Try one of these or something similar. https://www.amazon.com/LiNKFOR-Digital-Converter-Optical-Toslink/dp/B072BH3BYN/ref=sr_1_7?keywords=o...😉 

Sent Back the Pro-ject Turntable: What would be the best option in the $1800 range?


Sent you a PM earlier.

CHANGE THE PROVIDER ROOTER FOR A BETTER CONNECTION WITH INNUOS VIA IPAD


I have a used rooter. Looks sorta funky and comes with an unpleasant odor.

Why you want upsampling and upconversion in a server and why it sounds way better!


 Apples and Oranges man! Any novice photographer could have told you that. The two forms of media that you are referring to have very little in common when it comes to neural networks, auditory subtleties and individual hearing variances. There ha...

Unison Research


No experience with the three you mentioned, however, I was the proud owner of the Unico SE tube integrated non modified. http://6moons.com/audioreviews/unison3/se.htmlI was was very happy with the deep holographic soundstage, separation of instrum...

Power/Current: How much is realistic?


Absolutely. I have owned JRowland, Edge, Audio Research, Unico and SimAudio power amps. My current CODA CSX in silver 330W x 2 into 8 Ohm Load 660W into 4 Ohm Load2 Ohm Load StableClass A operation to 25W5 Hz to 100 kHz.04% from 10Hz to 20kHz driv...

Power/Current: How much is realistic?


Be sure to check out CODA Power Amps. They are high current, heavy duty transformers, double down to 4 or 2 ohms. Good looking to boot. Punch way above their price point. The Sanders amps are a good choice as well. Just slightly to the warm side o...