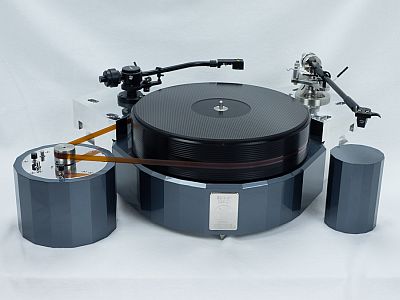 thom_at_galibier_design
Responses from thom_at_galibier_design
Is the Teres a


All,It's my humble opinion that passing judgment on construction materials (wood vs. aluminum) is the equivalent of judging a vacuum tube outside of its circuit context. It's impossible to come up with any valid generalizations.One might ask why I...

Phono Section Break-In CD ??


Better yet, break your phono stage in while listening to your CD. Jim Hagerman sells an inverse RIAA circuit (http://www.hagtech.com/iriaa.html) that drops the signal either 44dB or 66dB. Plug your CD output into one side, the output into your pho...