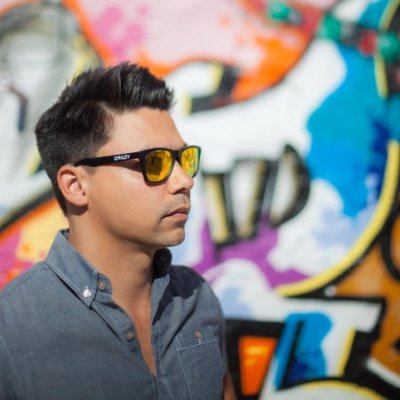 thiefoflight
Responses from thiefoflight
Are you using DH Labs?


Anyone have any experience with their power cables? I'm interested in hearing about the Red Wave or Power Plus. I currently use PS Audio AC-5 for pretty much everything but I'm wondering how their stuff compares.

Are you using DH Labs?


@dgarretson Thanks, I'm planning on making an order to try it out!

Are you using DH Labs?


@ghosthouse thanks for sharing your thoughts!@dgarretson wow, just looked at the KLEI connectors, and they are pretty affordable for being silver. May look into that route. Do you happen to know the capacitance of the BL-Ag per foot? That's exactl...

Are you using DH Labs?


@ghosthouse I've never used their digital cable. How does it compare? 

Are you using DH Labs?


@lprules Pretty sure that the cables in your system cost more than my whole system. :) Curious, what's in the rest of your system?

Are you using DH Labs?


@dgarretson Thanks for the reference on the headshell cable. I just looked into the Connex bulk cable you were referencing, and they look like a great wire! Currently 50% off at Parts Connexion too. I might have to try em out. What are you using f...

Are you using DH Labs?


@rhljazz have you considered selling your Revelation RCA? If you would consider, what length is it at and how much would you want?I have a very similar setup with Q-10 biwire, Revelation IC's and Air Matrix IC's. Very happy with everything I've us...

Are you using DH Labs?


@lprules1962 - what reference interconnects? What are you using now?@dgarretson - they make headshell leads? Can you send me a link?

Upgrade from DV 17D3, looking for recommendations!


@argon66 thanks for the recommendation on the Zephyr Star. I've heard great thjngs, and I do own a Sound Smith SMMC-1 which is a few steps down but of the same signature. I will consider it one day. @effischer I actually ended up buying an XX-2 wi...

ARE YOU A " TRUE EXPERT AUDIOPHILE " ( T E A ) ???


@rauliruegas I'm sure this has been said in one way or another, but I think "an audiophile uses their equipment/setup to listen to music, whereas a T.E.A. uses their music to listen to their equipment/setup."That said, I am in full agreement with ...

Looking for recs for my first foray into MC cartridges...


Jared, how do you like your sound? Do you want something detailed? Warmer in the mids? What cartridge are you using now, and what do you feel like the change should do?

Recommendations for rolling tubes on Luxman SQ-N10?


@nordicnorm - just wanted to let you know that I really appreciated the advice you gave about switching the 82 tubes instead of the 84s. Before you posted, I had already ordered a quad of Gold Lion 84s, and after I got them, I wish I had gotten yo...

What to add or change for my system?


You should check out the thread on the Synergistic Research quantum black fuses. They seem to get tons of raves. 

I'm considering replacing my passive preamp with a tubes. Is it worth it?


@amritash Interesting. Were you streaming (selecting your Node as output) from Tidal, or using the headphone jack from the iPhone as an input to the Bluesound? Considering that the stream should only be data and the Bluesound was converting to dig...

What to add or change for my system?


Other posters have already said it, but to add some weight to their words, three worthwhile considerations are room treatments, isolation feet (vibrapods and support cones worked wonders for me), and a Hubbell cryo'd receptacle all made remarkable...