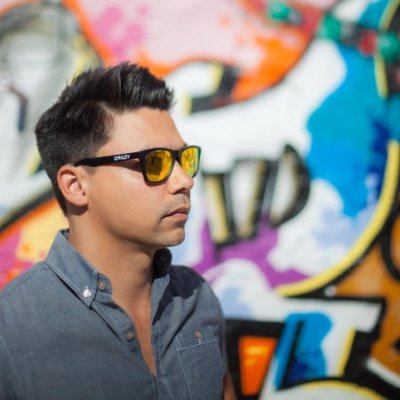 thiefoflight
Responses from thiefoflight
New Cary DMS 700


Anyone have updates on this piece of kit? I'm curious as to how this sounds compared to the say and Aurender A30, which looks to have a much more sophisticated analog and power architecture, or the DirectStream DAC and bridge combo.

Synergistic Power Cell 12, SX, PS Audio P20


Resurrecting this to see if anyone can provide quick updates. I have an opportunity to get either a P20 or a SR PowerCell SX with Galileo cable both at attractive prices. I currently own the PowerCell 12 UEF SE with the Atmosphere L3 cable, which ...

Is it time to upgrade my amp?


I also agree with others - upgrade the speakers before going with a new amp. Or, do both. You can find pretty good tube integrateds used for $1.5-2K and decent speakers in the same range in the $1-1.5K if you're lucky. I saw a Tekton Perfect SET s...

Schumann Resonator


Since this debate has started three days ago, skeptics could have already ordered a SG off prime for $14.99, had it delivered, and try it out to come to an informed opinion instead of wasting peoples' valuable time trying to divert folks from it a...

Schumann Resonator


@clearthinker - I think the way the system's sound hits our ears is directly related to how we perceive the sound. On any day, if I sit just a few feet from my primary listening spot, the sound changes because the sound waves hit my ear differentl...

Schumann Resonator


@roxy54 would you be able to post a pic somehow? How do you place it on top? Does your resonator have a case or is the plate directly on the circuit?

Schumann Resonator


Has anyone tested whether one of the cheaper (<$30) versions are more effective outside of its plastic case or whether it works just the same?

Schumann Resonator


Hopefully I don't get flamed for this, but I'll share this anyways. I'm one of the guys who spent $1K on a Synergistic Research Atmosphere Mini X4, mostly because I have a full SR Atmosphere loom and a ton of their HFTs around my room and on my sp...

Caps Jantzen Standard--z vs ClarityCap ESA


Standard. So update here - I just reinstalled the 10UF Jantzen Superior in a Bottlehead Kaiju and was reminded of the veil and rounded corners. I added another film cap in parallel to bypass, Audyn Silver 0.1UF, and the veil was gone and dynamics ...

Caps Jantzen Standard--z vs ClarityCap ESA


The Miflex KPCU line is great - 01 if you need 600VDC, 03 is just as good if you can get away with 250VDC. They are available from Parts Connexion and Sonic Craft. Compared to the Jantzen there is no veil whatsoever. The Miflex are tighter, meatie...

Caps Jantzen Standard--z vs ClarityCap ESA


I haven't used them in crossover filters, only inside amplifiers. Definitely look into the Miflex caps if you can afford to. They're incredible for the money, and available at Partsconnexion.com. 

Caps Jantzen Standard--z vs ClarityCap ESA


I haven't heard the ESA, but I have tried the Jantzen in a few amps. It is very nice for the money, but not the best. For me it gets tonality right with its level of body and warmth, but it does so with the slightest veil in the midrange and round...

Anyone enjoying this Arlo Parks album, "Collapsed in Sunbeams?"


I'm digging it, have only listened to it twice. The first time, I couldn't listen to it all because not all the tracks were available on Tidal yet. She's the latest amongst the British R&B stars, following after others like Jorja Smith, and Co...

Who has switched from a PS Audio BHK Preamp to something else?


@jslateiv Thanks for the info on both fronts!I will definitely look into the safety of using these adapters.  Also, I do agree that in general 6SN7s can be a hit or miss with the BHK. I tried rolling a few, and the Sylvania VT-231 was the set that...

Dynavector Karat 17D3: retip for $500 or get something new?


@chakster The ART9 discussion may be old but not irrelevant. And just because one person replaced his with a cartridge over twice the price doesn't mean it's not a great cartridge. I replaced mine with one six times it's price, yet I still recomme...