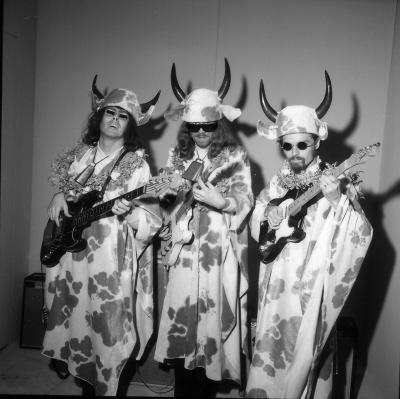 thaluza
Responses from thaluza
Where are Conicident Speaker Technology electronics made ?


When I had the input jacks of my Frankensteins changed, the technician commented, without any prompting from me, that he was impressed with the build quality and that there wasn't much to improve upon the design, except for maybe he would go with ...

How important is manufacture support and service in your buying?


tuberist -I see you have the same speakers as me. There were very few made, so it's a small world indeed. One of the reasons I bought them is because I am within easy driving distance of Von Schweikert, so I guess service is somewhat important to ...

How important is manufacture support and service in your buying?


I did buy a streamer in which post sales support has not been great, but it really transformed my digital front end. The manufacturer is basically a one person shop. Would I buy from the same manufacturer again? I don't know. In hindsight, I might...

How important is manufacture support and service in your buying?


Support is important, service not so much. I am more concerned about whether a local tech could service any of my components should the need arise. I bought most of my stuff brand new and most of my gear is now out of warranty. The cost of shippin...

Best Values In Speakers To Pair With Coincident Frankenstein MKII Monoblocks?


I am an owner of the Frankensteins. I use and love a pair of Von Schweikert db99 speakers, but those are only available used and rarely come up for sale. I tried Coincident Victory II speakers, which Arthur Salvatore praised, but found that the re...

which car is sitting in your listening room?


This thread made me think of how important reliability is in an audio system and with cars, and what the cost of repair would be. I don't think I would ever buy a really expensive piece of audio gear or a car without having a good idea of it's rel...

which car is sitting in your listening room?


What I eventually would want:I'm totally happy with what I have now. I have a Camry and appreciate its reliablity. It is problem-free. I have friends with BMW's and I appreciate the way they perform. So I guess you could say my system is a blend o...

which car is sitting in your listening room?


What I actually paid for everything in my system: 2019 Toyota Camry, fully loadedIf I had paid full msrp for my system: 2019 BMW 330i with option 1This really puts my spending in perspective, thanks! I have been into this hobby for around 20 years...

Supratek or Don Sachs - which way to go?


Nice review. I used to have a Cortese and would consider purchasing another in the future. Agree that Mick is great to deal with. Hard to beat the Cortese if you want a great sounding preamp with a built-in phono stage. I'm intrigued by the new LC...

Do you have a defining musical moment from your early years?


When I was 5 years old my father had a party for his friends in his squadron. One of them left behind the Beatles Magical Mystery Tour LP. A few days later, he and 30 others were killed in action when their plane was shot down by a North Korean MI...

Affordable alternativ to the PS Audio DirectStream DAC


I owned the DirectStream DAC, Border Patrol DAC SE, and Benchmark DAC3L at the same time, so was able to compare them. The latter two dacs cost much less and can be combined with a separate streaming source and still cost much less than the Direct...

Laufer Teknik Memory Player and Mini


Thank you Uberwaltz for responding. Thing is, all was well when I was using JRiver with my Mac Mini and AIFF files. There's something about how JRiver is dealing with my WAVE64 files. Granted, WAVE64 is somewhat of a novelty for file playback, but...

Laufer Teknik Memory Player and Mini


Bob -Thanks for starting this thread. I'm a new Memory Player 64/16 owner.I'm wondering if I am ripping my cd's correctly into the Memory Player. Whenever I rip using dbPoweramp to JRiver, the album tracks get alphabetized instead of being put in ...

Absolute top tier DAC for standard res Redbook CD


Thanks ctsooner. I wish Sam well. It does seem he has a lot on his plate, and that's kind of what I figured. The sound has been so good in my system that I want to keep the Memory Player, despite the bump in the road.I just got the Mojo Mystique d...

Review of Mojo Audio Mystique V3 DAC


Hey celtic66 -Hope you're still enjoying your Mystique! I picked mine up personally from Ben last week as I happened to be in New Mexico at the time. Loved chatting with him. I had ordered the demo single ended version, but it wasn't ready - it wa...